These soft and chewy Coconut Dream Bars are super easy, perfectly chewy and chock full of coconut, pecans, dark chocolate, and brown sugar.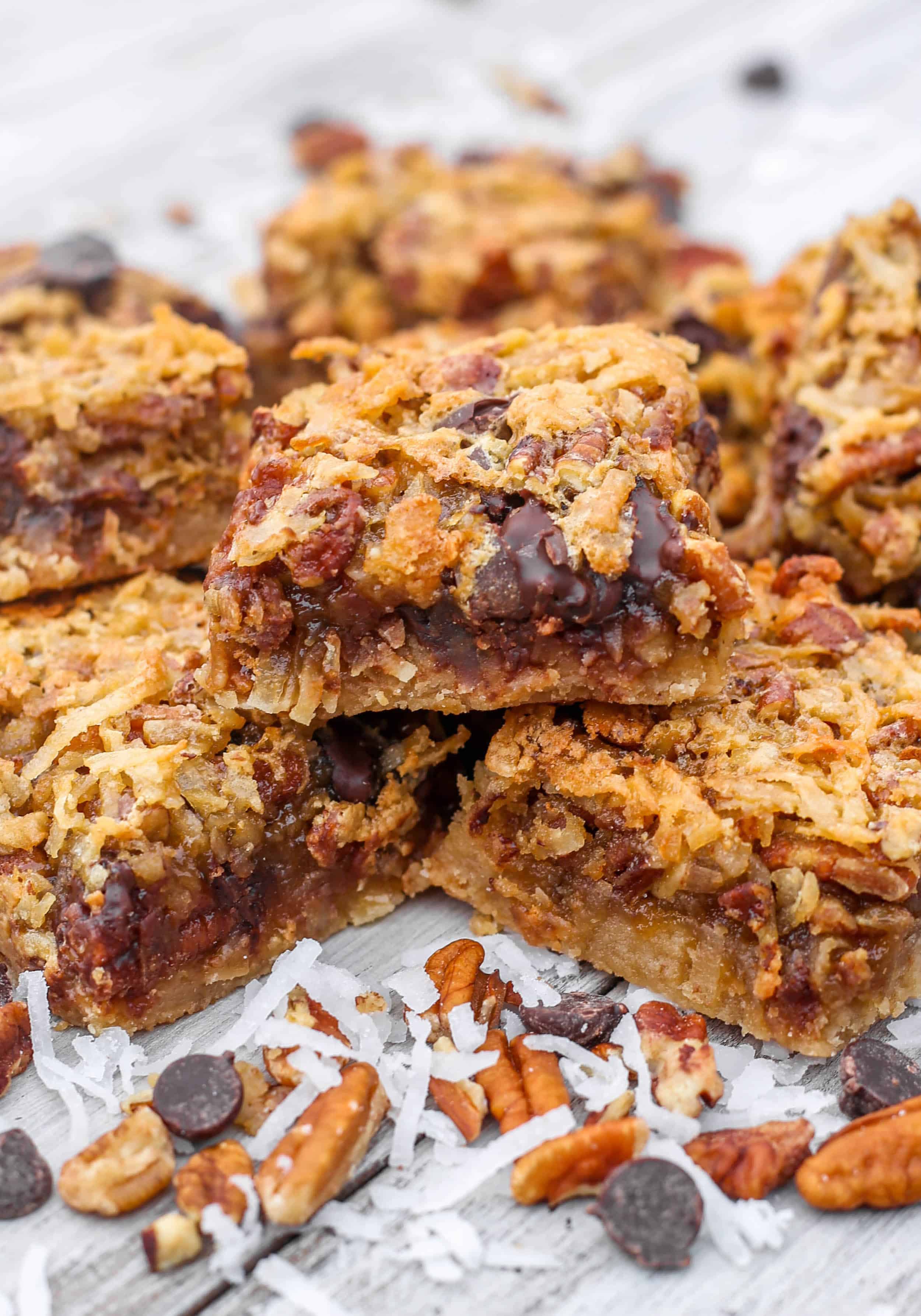 Life with a kindergartener + working full time hours and running this blog has had me a littttttle crazy lately trying to balance it all. These coconut dream bars, though? They give me liiiife. Coconut and dark chocolate are amazing together. Add some pecans and lots of brown sugar to the mix and we've got some deliciousness on our hands.
…
Recent Posts
Juicy pears are smothered in a sweet sauce atop of a crispy puff pastry crust!  I'm sharing this ridiculously delicious pear tarte today to kick off the weekend! Sweet, juicy pears are covered in a delicious caramel-y sauce sitting on top of a flakey crust. I mean.. this dessert is pretty much perfection.