[pinterest]
On the weekends, I love making some nice fresh muffins for breakfast! So, today I chose to make Blueberry and Strawberry Muffins with a sweet, crunchy Streusel Topping! Yum!
These muffins (in my opinion) are the perfect breakfast! They make your kitchen smell sooo delicious too! They're so easy to take on the go on those busy weekday mornings when you're rushing around. They also freeze well too, so you can just heat them up whenever you'd like! How's that for quick and easy?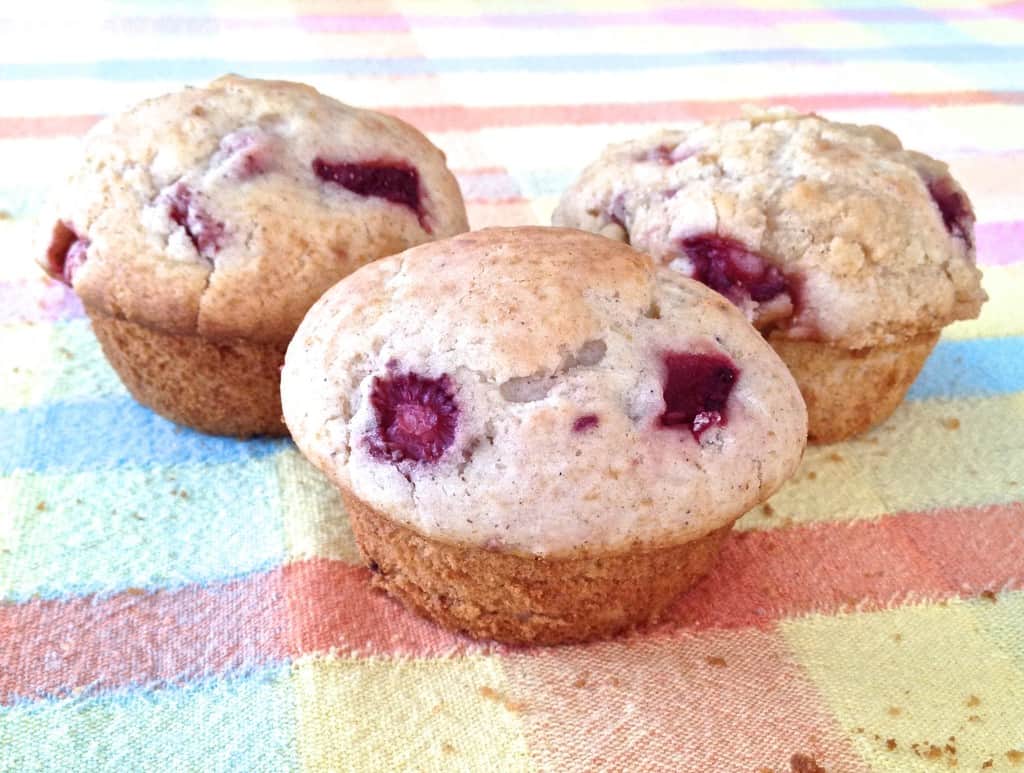 This particular muffin batter is going to be very thick. If you are using frozen fruit, this is especially a good thing because your fruit won't sink to the bottom! Isn't that the worst?
I made some of my muffins with streusel topping, and some without. (Of course the most had the streusel topping, that's the best part!) Also, I had more strawberries than blueberries, and since they're my favorite, I made an extra strawberry one. Don't they look so pretty?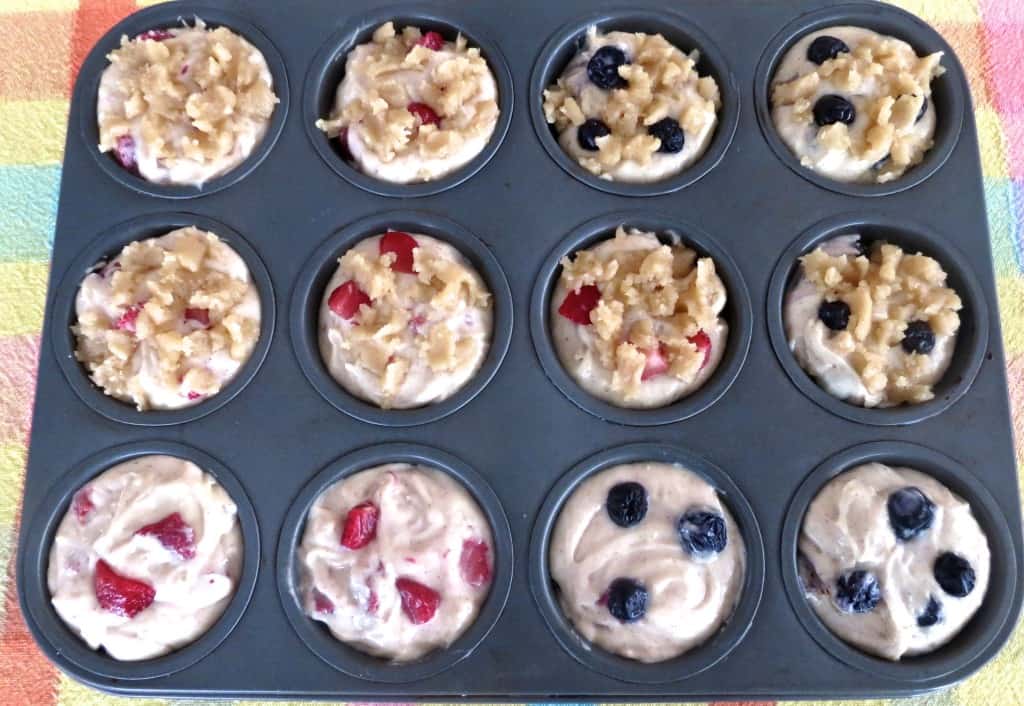 The muffins themselves are very light, but are also sturdy enough to hold up to any addition you'd like! Blueberries or strawberries, sure! Apples? Sure! Chocolate Chips? Yup! Anything is possible with these muffins because it is such a basic, simple recipe. But, they do not taste basic. Not one bit. Step aside bakeries, you have some competition!
These muffins are absolutely irresistible. Once you have one, you won't be able to stop!
[pinterest]
Blueberry and Strawberry Muffins With Streusel Topping
Ingredients:
2 eggs
1¼ cup granulated sugar
¼ cup vegetable or canola oil
4 tbs butter, mostly melted
1 tsp vanilla
1 cup buttermilk (or use regular milk, add 1 tbs of vinegar to it and let sit for 10 minutes)
3 cups flour
3 tsp baking powder
1 tsp salt
1 tsp cinnamon
3 tbs brown sugar
3 tbs granulated sugar
1/3 cup flour
5 tbs melted butter
Instructions:
For the muffins:
1. Preheat your oven to 425°.
2. Prepare muffin tins by greasing them with non-stick cooking spray or lining them with muffin liners.
3. In the bowl of your stand mixer, beat eggs and sugar together on medium-high until light in color, thick and smooth. About one minute.
4. Add in the milk, oil and vanilla and mix until smooth.
5. Fold in the dry ingredients by hand with a rubber spatula or spoon a little bit at a time.
6. Once incorporated, fold in fresh fruit of choice until evenly distributed.
7. Scoop batter with an ice cream scoop and fill your muffin tins or liners all the way up to the top!
8. Now, it's time to make the streusel topping.
For the Streusel Topping:
1. Measure all dry ingredients in a small bowl.
2. Melt the butter, and pour into dry mixture.
3. Mix until everything is completely incorporated.
4. Sprinkle the topping on top of your muffins, trying to stay closer to the center.
5. Bake for 5 minutes at 425° then lower temperature down to 375° and continue baking for another 15-20 minutes. Check at 15 minutes for doneness. Toothpick must come out with a few crumbs stuck to it.
https://www.sprinklesomesugar.com/blueberry-and-strawberry-muffins-with-streusel-topping/