[pinterest]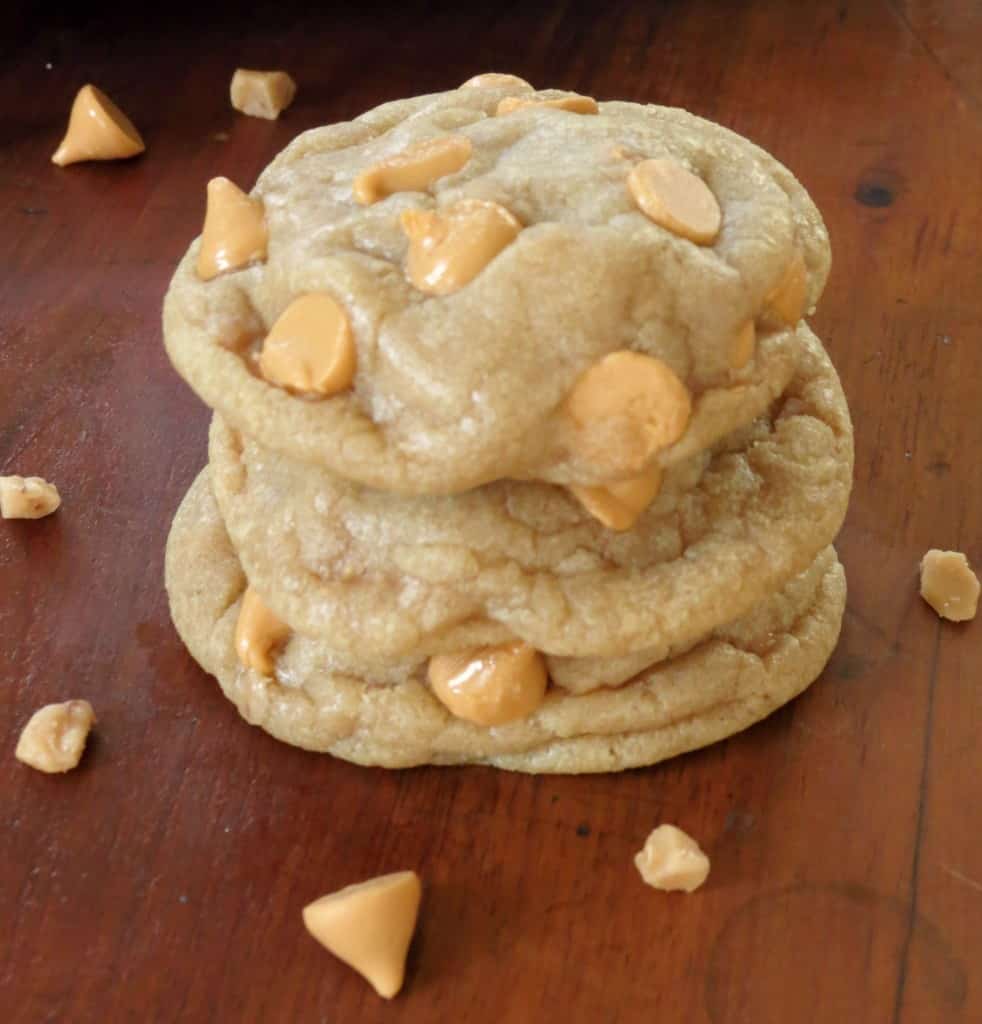 Butterscotch and toffee were just meant to be paired together. I think they were also meant to be paired together with brown sugar and browned butter because the flavor combination is just incredible! These cookies are seriously, amazing. Every bite is an explosion in your mouth! There is just so much delicious flavor packed into them. They're thick, chewy and the perfect cookie to sink your teeth into. Just the way I like them!
Instead of using plain melted butter, I decided to use browned butter, which makes a WORLD of a difference in taste. You can skip this step but I definitely don't recommend it because it adds so much nutty, beautiful flavor that goes perfectly with all of the other flavors.
Chilling the dough is absolutely mandatory for two+ hours. I tried going around it and baking one cookie as a tester at one hour, and it came out flat as a pancake. The dough needs to be cold in order to reduce spreading.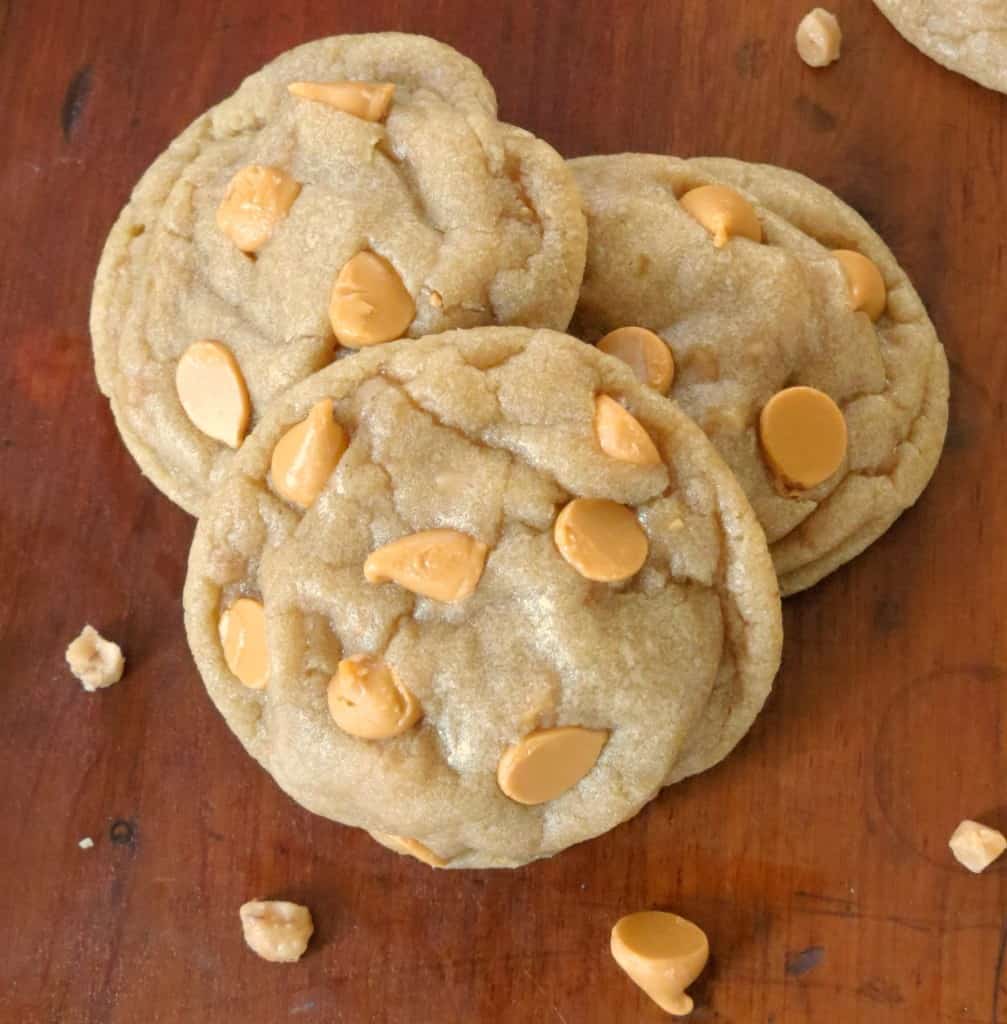 These cookies are sure to be a hit!
[pinterest]
Browned Butter Butterscotch Toffee Brown Sugar Cookies
Ingredients
2

cups

+ 1 tbs all-purpose flour

1

tsp

baking soda

1

tsp

baking powder

1 1/2

tsp

corn starch

3/4

cup

unsalted butter

cubed

1 1/2

cups

brown sugar

1

egg

1

egg yolk

1

tbs

vanilla extract

1/2

cup

butterscotch chips

1/2

cup

toffee bits
Instructions
In a small saucepan, brown butter over medium heat. Whisk frequently and allow the butter to brown. Be careful not to burn. Remove from heat and pour and scrape browned butter and browned bits into a small bowl. Allow to cool down to room temperature before using.

Preheat oven to 325. Line baking sheets with parchment paper, set aside.

Toss flour, baking soda, baking powder and cornstarch together. Set aside.

Combine butter and sugars until smooth. Add in egg, egg yolk and vanilla and mix until completely incorporated. Stir in flour mixture until just combined. Fold in butterscotch chips and toffee bits until evenly distributed.

Roll dough into one rounded tablespoon balls and place one cookie sheet. Repeat the rolling process for the rest of the dough. If desired, stud the outside of dough balls with more butterscotch chips for a visual pop. Bake for 9-10 minutes. Allow cookies to cool on baking sheet for 5 minutes before transferring to a wire rack to finish.

Cookies will stay fresh and soft for up to 3 days stored in an airtight container.
[pitnerest]