[pinterest]
Where has Brownie Batter Dip been all my life?!
I can't even tell you how amazing and addictive this dip is. It's so creamy and rich without being overly sweet! Another plus, it's incredibly easy to throw together!
I absolutely love any kind of dip, especially if it involves chocolate. So when I saw this I knew I had to try it!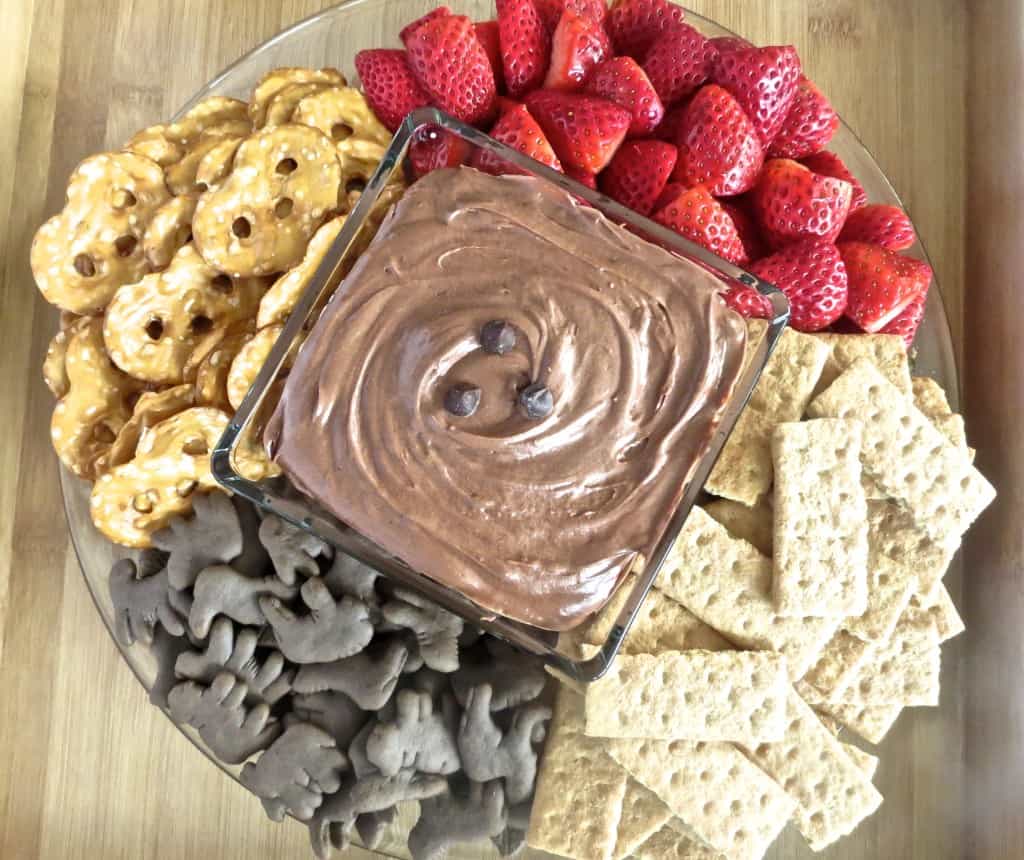 I served mine with some fresh strawberries, honey graham crackers, pretzel crisps and chocolate animal crackers. Sooooooo good.
[pinterest]
Ingredients:
8 oz cream cheese
1/2 cup unsalted butter
5 tbs cocoa
5 tbs flour
2 tbs dark brown sugar
1/2 tsp salt (or more to taste)
1 tsp vanilla
3-4 tbs milk
2 cups confectioner's sugar
*optional: chocolate chips to garnish
Instructions:
1. In the bowl of a stand mixer, cream the butter and cream cheese together until you have a smooth consistency.
2. Add in the cocoa and mix until combined.
3. Incorporate the flour, salt and brown sugar. (May be a little lumpy, but it will smooth out once other ingredients are added.)
4. Add the milk and vanilla.
5. Then, add the confectioner's sugar one cup at a time.
6. Whip the dip until it is all blended, smooth and creamy.
7. Pour into your serving bowl and garnish with chocolate chips if desired.
https://www.sprinklesomesugar.com/brownie-batter-dip/
Recipe adapted from Something Swanky