These Butterscotch Toffee Pudding Cookies will knock your socks off. They are extreeeemely flavorful and stay soft for days!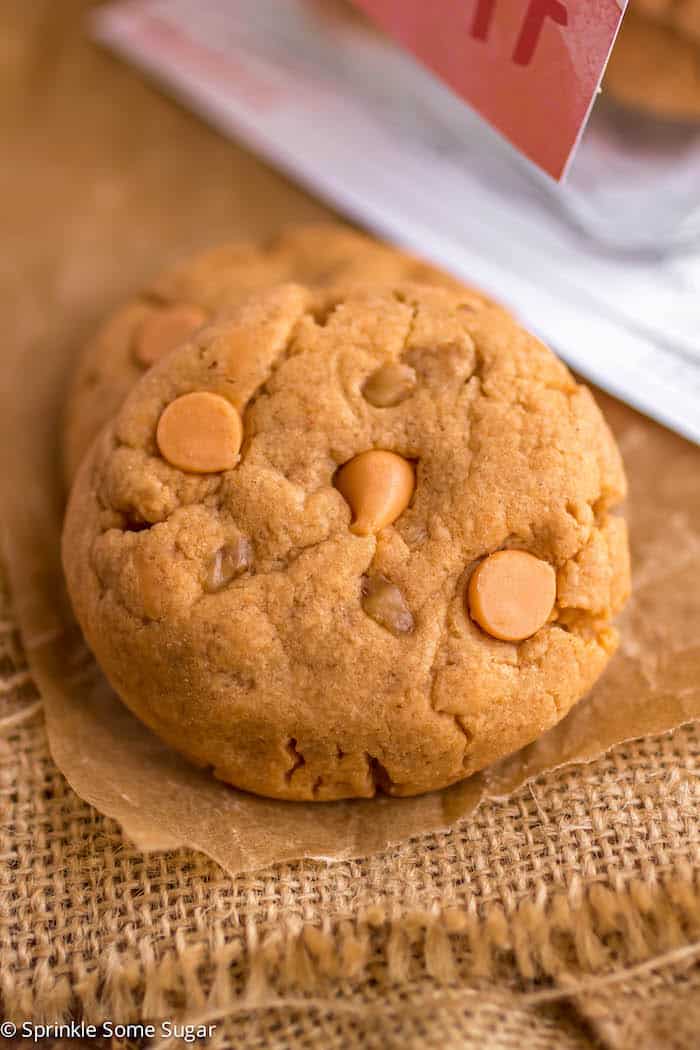 Can you believe it's almost cookie season? This is about the time I start getting a baking list going to have everything planned out when December comes rolling around! These butterscotch toffee pudding cookies are already on my list to make again for the Holidays! They are honestly one of the most flavorful cookies ever so get ready for a butterscotch explosion in your mouth!
These cookies will stay soft for days and days thanks to the butterscotch pudding mix in the dough. That's one of the great things about pudding cookies, they're soooo softttt and the pudding mix adds an extra layer of flavor. Also used into the dough to amp up the flavor is browned butter – pretty much heaven – butterscotch chips and toffee bits. I LOVE using butterscotch chips together with toffee bits because I think they are an unbelievable flavor combination!
Add these cookies to your Holiday baking list and bake them up to enjoy with family and friends!
[pinterest]