Decadent dark chocolate cupcakes topped with a sweet cherry buttercream, maraschino cherry glaze and cherries.
Valentine's Day is right around the corner! If you're still scrounging for a cute dessert to make your significant other, I've got one for you. First of all, the chocolate and cherry combo is one of my favorites! These cupcakes super dark and chocolatey, topped with a cherry buttercream frosting and a homemade maraschino glaze. Don't forget the extra cherries on top!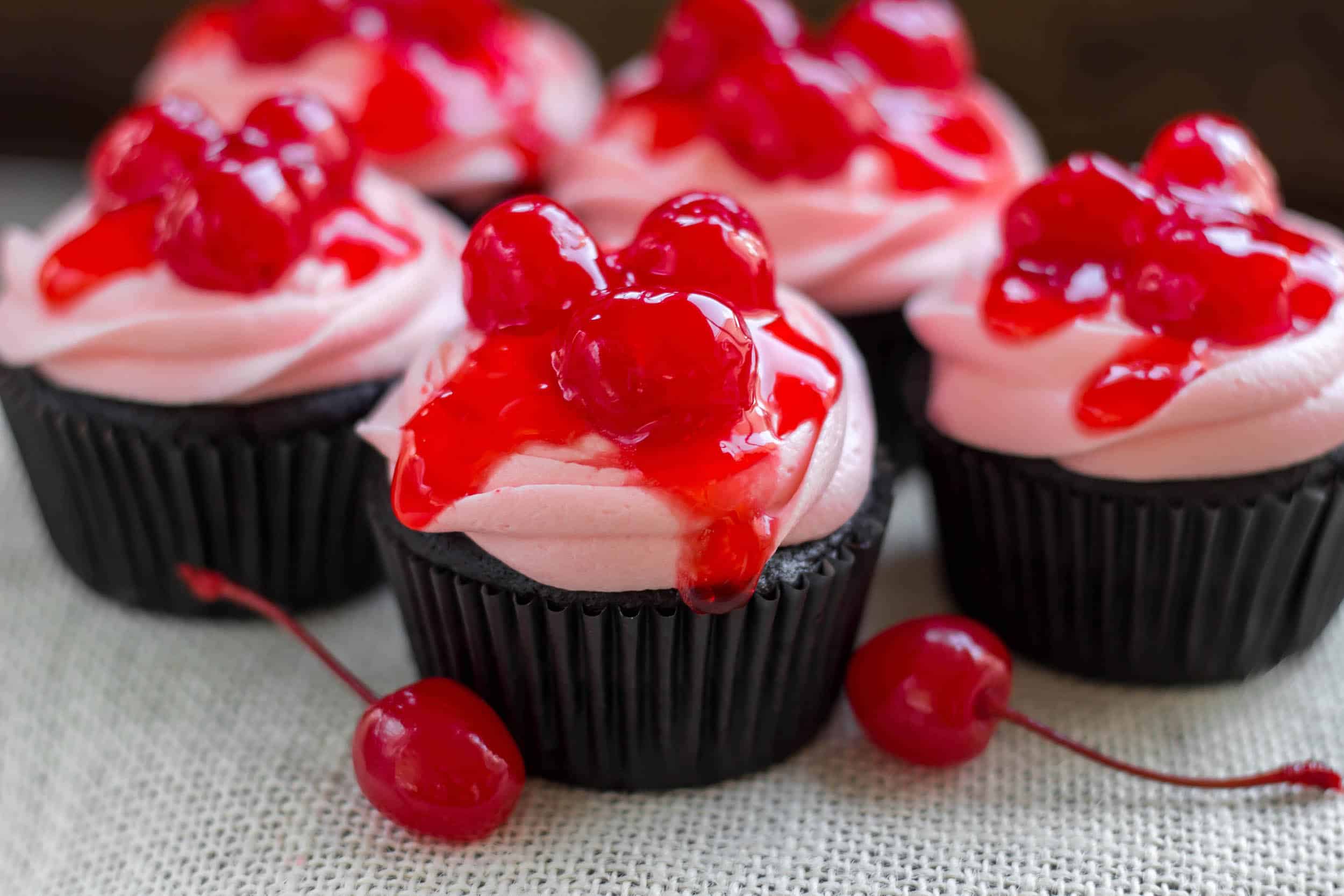 To flavor the frosting, I created a thickened glaze out of the maraschino cherry juice (which I literally just wanted to put on everythinggg) and mixed it in with the frosting ingredients. If you want your frosting to be a little more vibrant, you can use red or pink food coloring, but I didn't feel the need to.
The cooled cupcakes get topped with a bit of frosting. I made a "rose" shape on top, added three cherries to make a heart shape and drizzled some of the cherry glaze right on top.
These cupcakes are like eating a chocolate covered cherry, but better!
Get the FULL recipe and instructions over at Dixie Crystals!