No need to head to the candy store with this creamy chocolate fudge! Topped with sweet and juicy cherries, you have one amazing treat!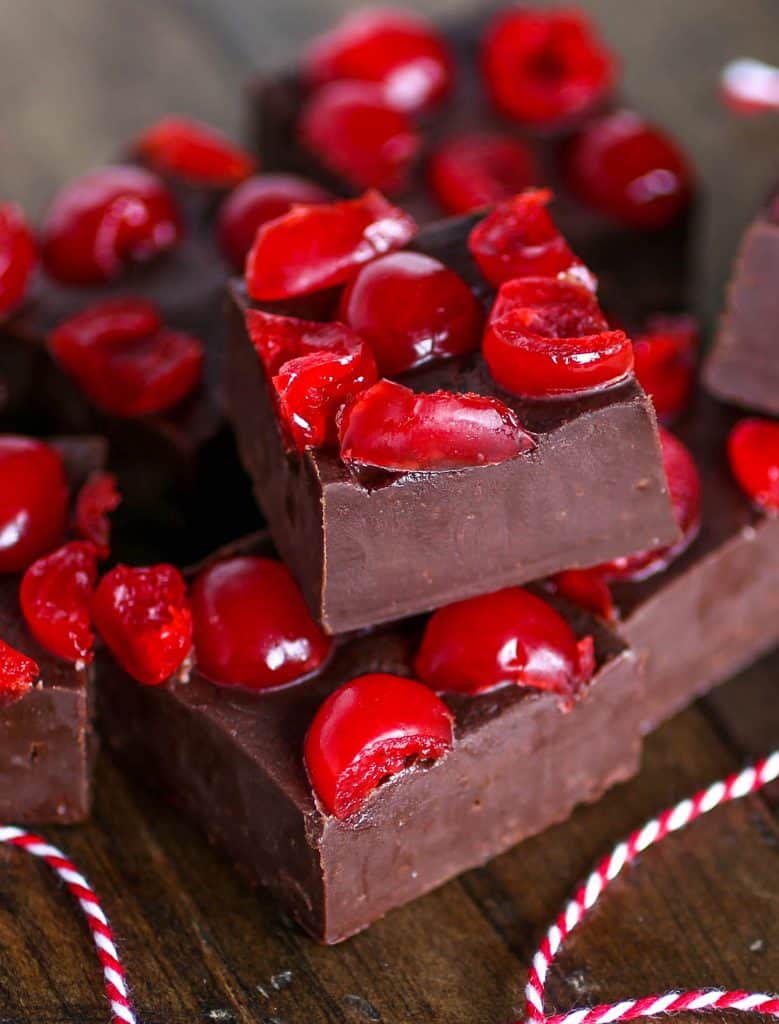 Oh man, you guys. Valentine's day is this week! I just love this Holiday. A lot of people have different opinions on it, but I personally love it. It's one day out of the year where you can really go above and beyond for the ones you love and I think it's so special. Although, I do believe you should obviously feel this way every day of the year – there's just something special about V-day. Something I love doing for Valentine's day, is making yummy treats for my family. (Shocker, right?) Especially getting my son in the kitchen to bake something up with me. Making memories together in the kitchen is my favorite.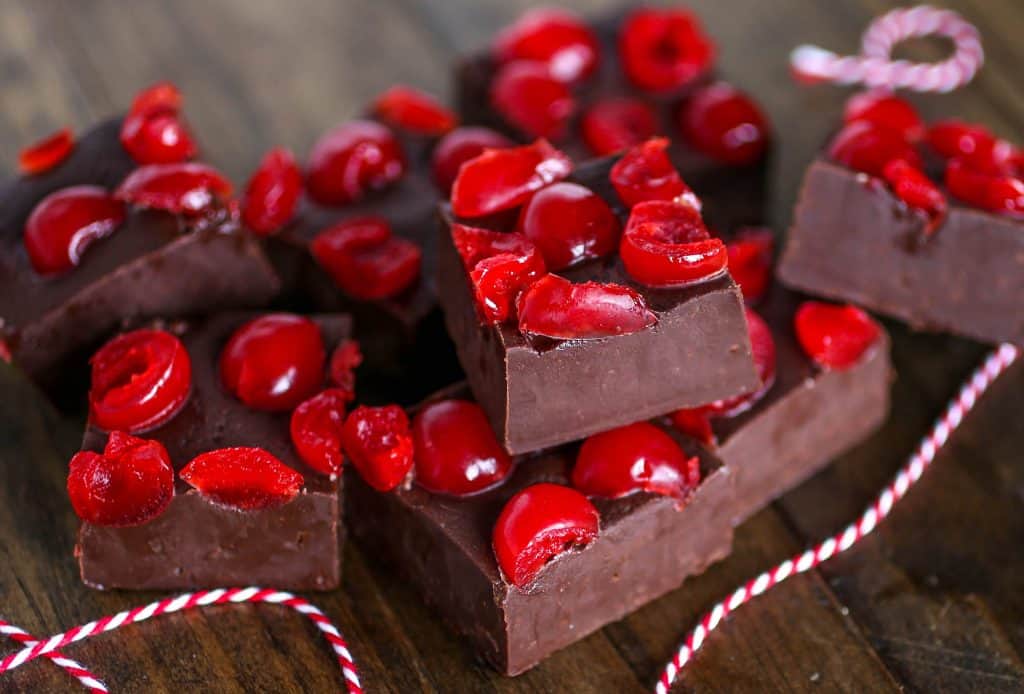 Let's get onto this yummy fudge, shall we? We start with my favorite easy fudge base. No candy thermometer needed here – I honestly could not be bothered. That goes for all of my fudge recipes on my site, so thermometer needed for any of them! We've got red velvet (which also great for Valentines day!!!), regular chocolate (with candy corn), s'mores, mint cookies and cream, and cake batter – my fave!. To me, I don't see much of a difference between "real" fudge and this fudge. I'm also not a fudge snob in the slightest though, so you may feel different!
The fudge comes together quickly stirred together in a saucepan and then quickly poured out and spread into an even layer into a parchment-lined pan. I halved all of my maraschino cherries and patted them dry so they wouldn't leak on top of my fudge and it worked like a charm. Quickly after pouring the fudge into the pan, scatter the cherry pieced on top of the fudge and you'll want to press down slightly so they stick into the fudge, without squishing them, of course. Then it's just time to wait! The fudge will need to sit I the fridge for about an hour or two to give it time to firm up and then you can cut it up into pieces. I think it just looks so pretty!
Get my FULL recipe + instructions over at –> Dixie Crystals! <–