Skip the candy store and make these deliciously creamy strawberry-infused dark chocolate truffles at home!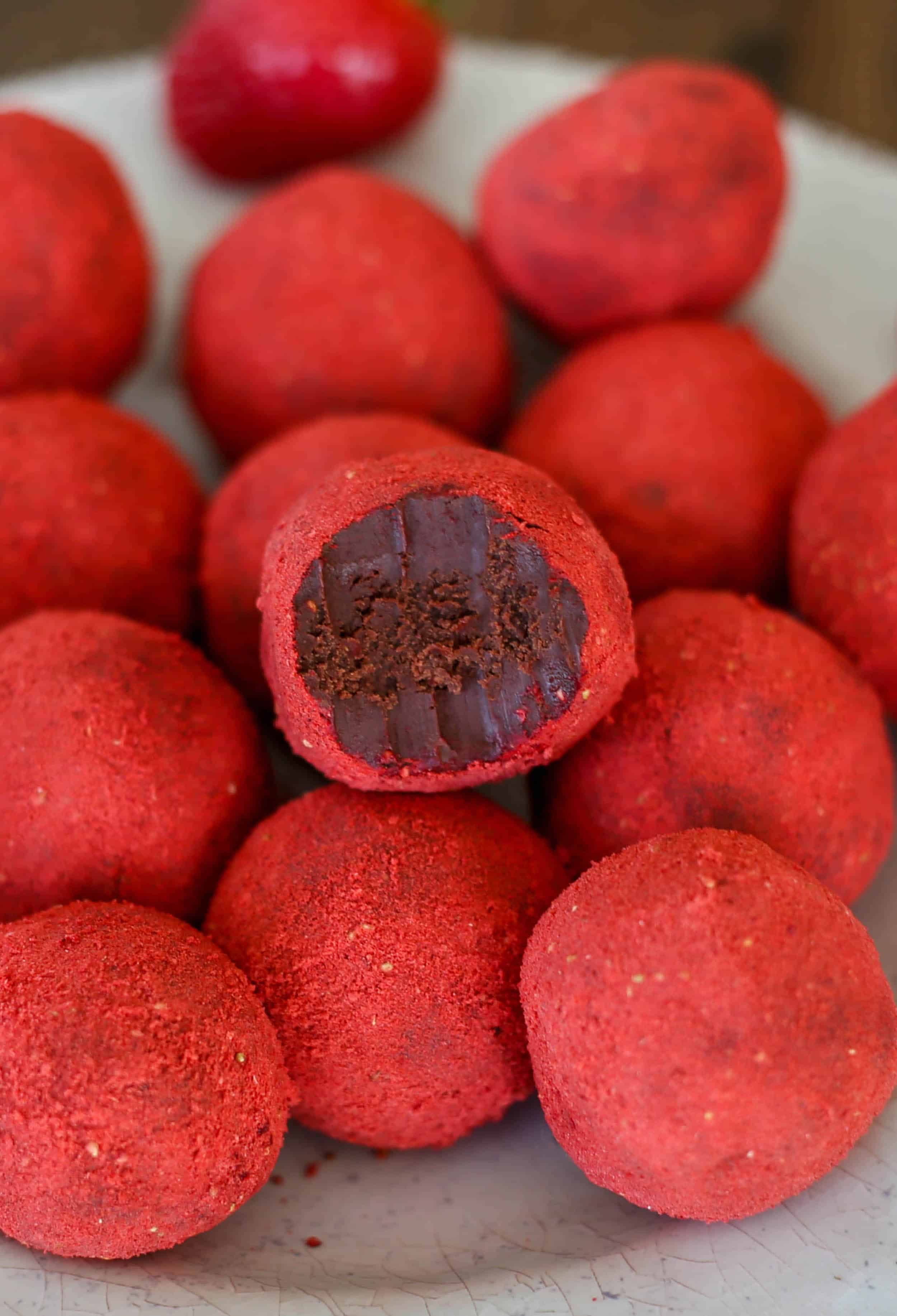 Guysssss. How is Christmas over already?! I swear, it feels like I blink an eye in January and we're right back in December. The Holiday season calls for all the cookies and allllll the candy so that's why I'm sharing an easy and fun chocolate strawberry truffle recipe with you today!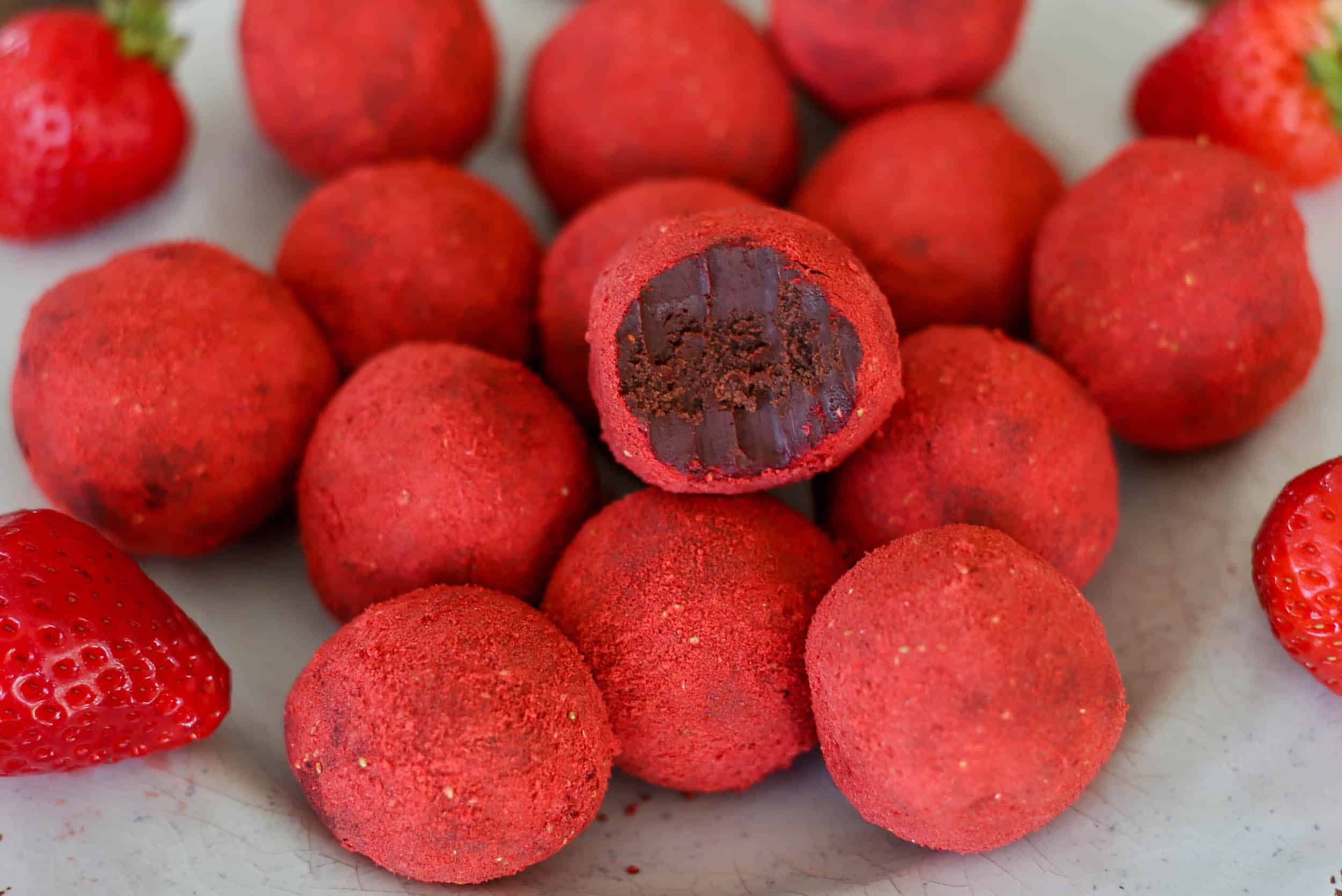 You'll start by pulsing a bunch of freeze dried strawberries in your food processor to get a nice fine powder. This powder gets mixed into the chocolate mixture that you'll create by mixing hot cream and chocolate. You can taste test to see if you want more or less strawberry powder for a more strawberry-y flavor or not. It's whatever you like because it won't really change the texture of the truffles unless you add a ton more.
This mixture needs to be chilled for a few hours in order to be able to be rolled in the palms of your hands. If it's too soft, it'll be impossible to roll and if it's too firm, it'll be difficult for you to form nice round balls. Once the truffles get rolled into balls, you'll roll them into some more powdered freeze dried strawberries. Don't they look so pretty?! The color was really that vibrant in person. Love!
Store these in the fridge until ready to serve. Although, they will stay well at room temperature for a few hours.
Find my FULL recipe and instructions over at Dixie Crystals!