Gooey blueberry coconut bars with a shortbread-like crust and a deliciously sweet crumb topping.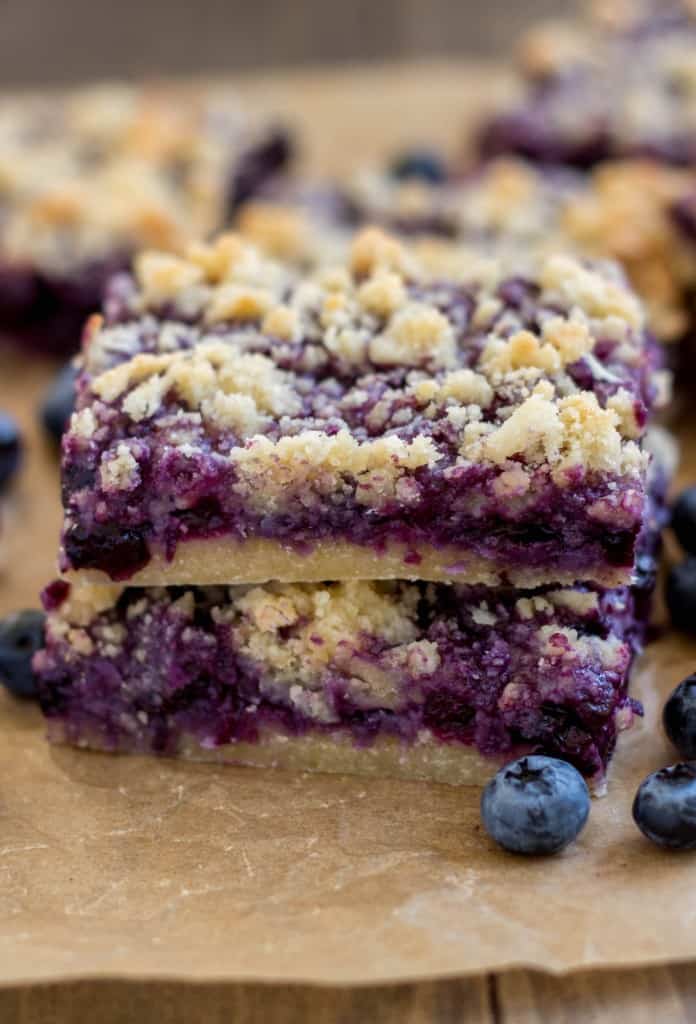 If I am ever looking to get rid of leftover fruit in the fridge or frozen fruit that has been sitting in the freezer for a while, I always turn to my trusty crumb bars. Considering yesterday was the first day of Fall (may the Fall festivities commence!), frozen berries will probably be the best option and I actually prefer to use frozen over fresh. This recipe is tried and true and can totally be customized to whatever berries you have on hand. I have to say though, this coconut blueberry version has to be my absolute favorite version yet. Ever since I made this ((AMAZING)) coconut lemon layer cake with all of that delicious toasted coconut on the outside, I have been hooked on coconut desserts.
These bars use one recipe for the crust and the crumb topping on top, which shaves a few minutes off of the prep time for ya. Once the crust is patted down into your greased/lined pan, the blueberry coconut filling gets dumped on top and the topping gets sprinkled on. Before adding the topping though, to add a little bit more coconutty-ness, I added a leeeetle bit more coconut flakes to really give them a coconut punch. Some of the coconut gets toasted which adds even more flavor.
Before cutting these bars, I like to place the pan in the freezer for ten minutes which allows the cuts to be a little cleaner since the bars are very gooey.
You can get the FULL recipe and instructions over at Dixie Crystals!