The fluffiest coconut cake filled with homemade lemon curd, topped with tangy coconut cream cheese frosting and covered in toasted coconut.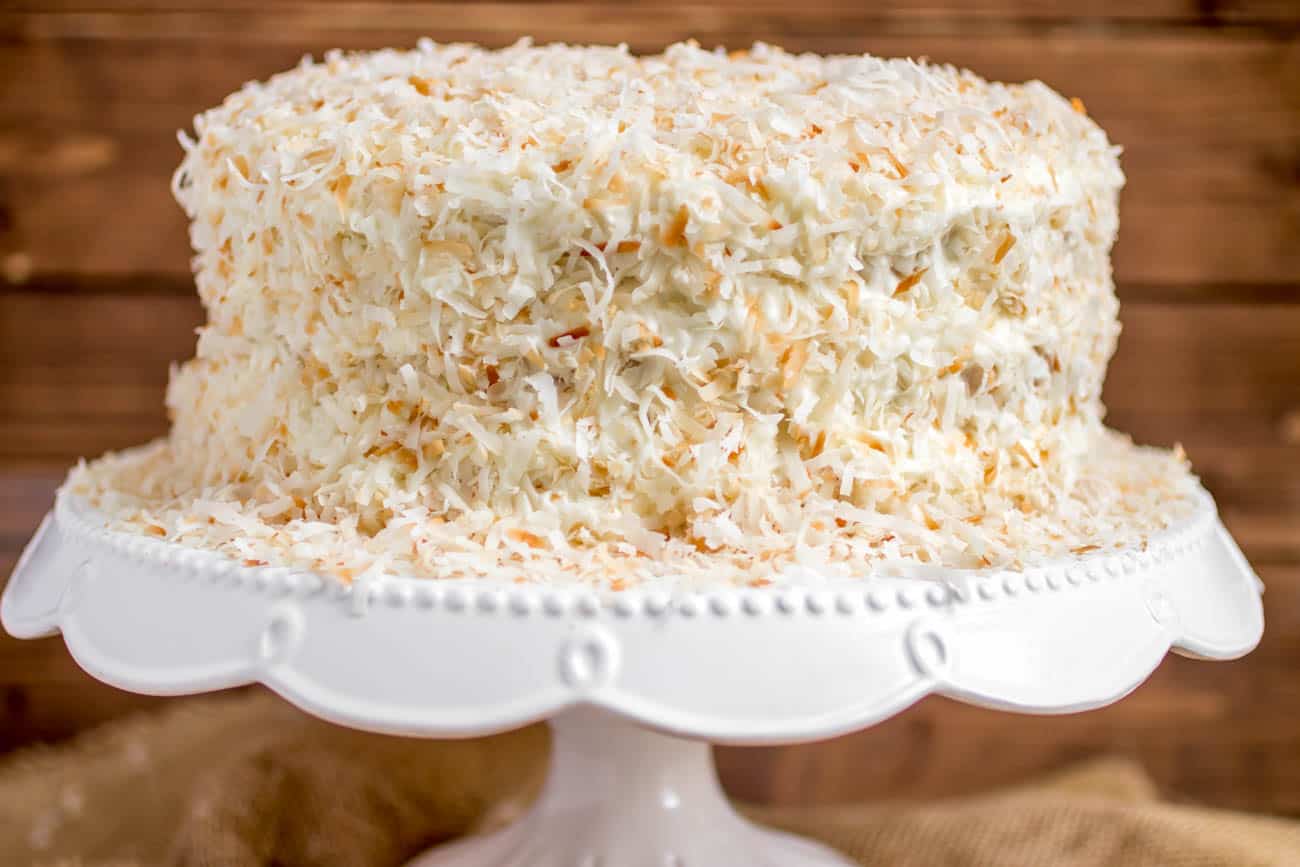 With all of this cold, rainy, snowy nonsense - it was 60 degrees yesterday and now today it's snowing.. WHAT IS THIS WINTER?!?! - I've been craving the warm weather like no other. To make myself feel a little better, I made this coconut lemon layer cake when the snow storm hit NJ two weekends back and it was a total hit! I know, a weird thing to make during the snow BUT I did have a mug of hot cocoa along with it.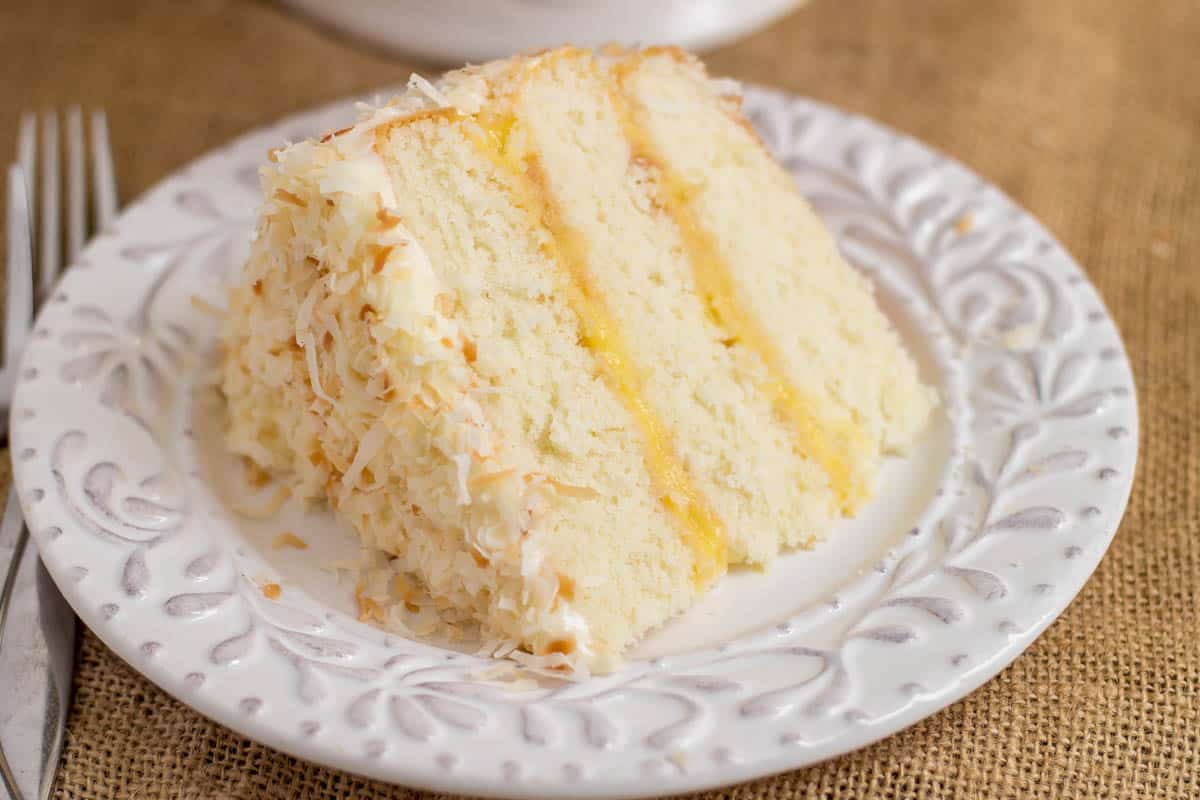 The coconut cake is so fluffy and the scent of coconut just fills up your entire home - it's heavenly! I love making homemade lemon curd but you can totally opt to use store-bought here. In my opinion, homemade is always better but to each his own!
The tangy coconut cream cheese frosting is absolutely perfect with this cake. I was afraid that it wouldn't mesh well with coconut + lemon and would over-power the flavors of the cake but I was TOTALLY wrong! It's amazing. I originally was going to make plain cream cheese frosting but the addition of the coconut flavoring is perrrrrfect.
I normally make my usual carrot cake on Easter but I think this coconut lemon cake is going to make an appearance this year because it was too good to not share with the rest of the family!
You can find the FULL recipe over at Dixie Crystals!