[pinterest]
I consider us friends and friends don't keep secrets, right? Well, what kind of friend would I be if I didn't tell you about my newest discovery? My newest discovery = cold brew coffee. I don't know how I didn't find out about this sooner considering I am an iced coffee addict. Has this always been a thing?! Now I can't imagine not having a cup of smooth, creamy iced coffee every morning and through out the entire day! This process has definitely become a part of my weekly routine and will continue to be.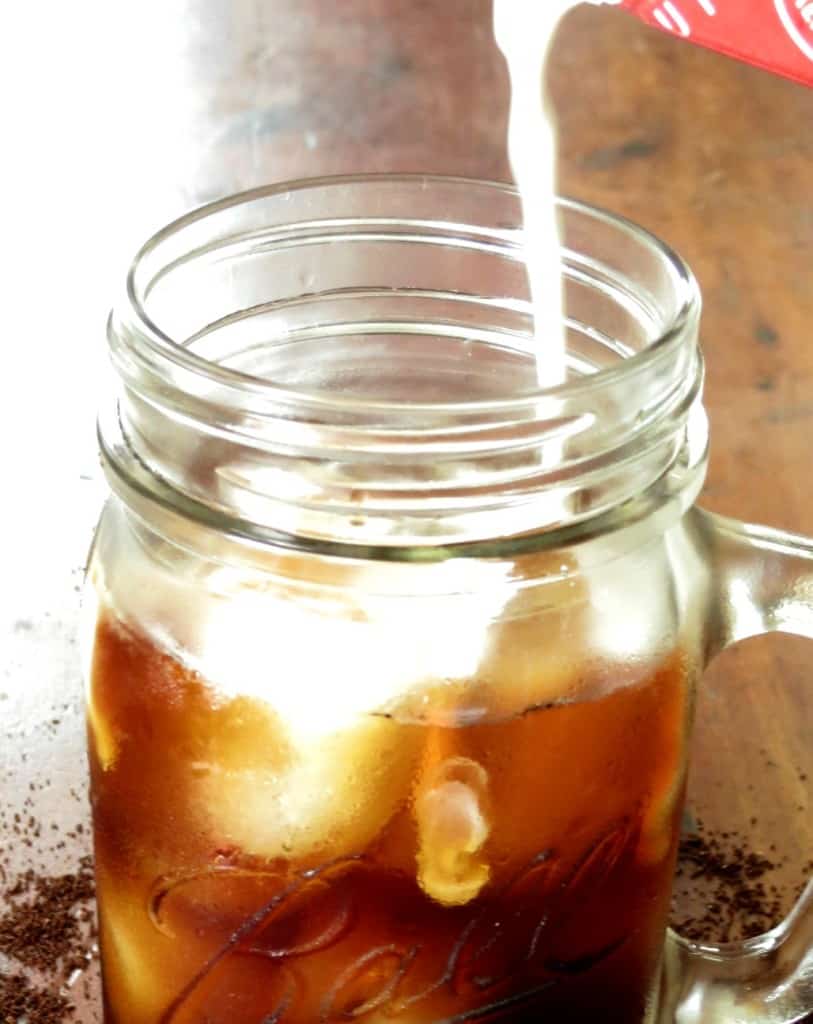 I am what you may call a coffee wimp. My friends and family make fun of me and say I like to drink some milk with a splash of coffee, hah. So, I don't like super strong coffee and the great thing about this method is you can make it as strong or mellow as you'd like when you add water to your coffee "concentrate". I usually add ¾ cup concentrate to 1 cup water. Again, I am a wimp so you may want to do 1:1 or even a 2:1 ratio, whatever you like. Then, add your cream and sugar and bask in the deliciousness.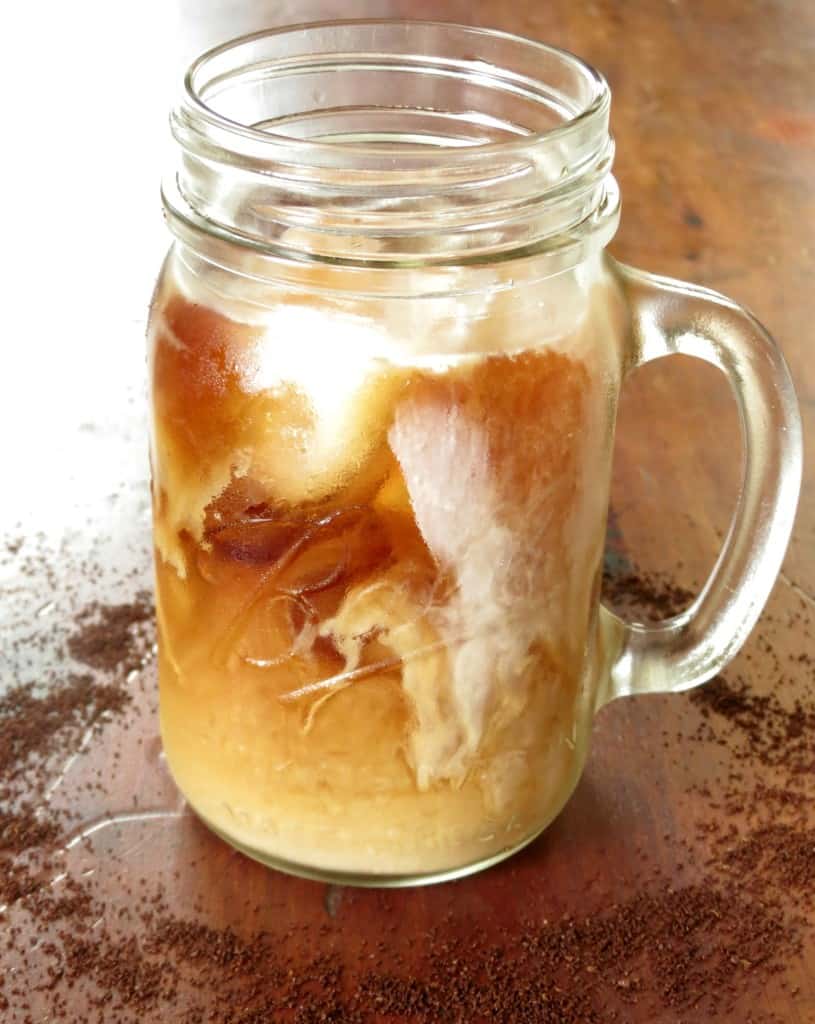 If you don't know what cold brewing is or how it works, I'll break it down for you. The key to smooth tasting iced coffee is to cold brew it. You use cold water - no hot water is involved in this process. In the past, I have always tried to just cool my leftover brew from the morning and call it "iced coffee" but it was always way too bitter. Cold brewing the coffee over a long period of time (12hrs minimum) cuts down the bitterness more than half. What causes the iced coffee to taste bitter is the acid level from brewing coffee with hot water which is almost 70% higher than it is when it's slowly cold brewed. You may be able to mask the bitterness with hot coffee but it is more pronounced when the coffee is consumed cold.
Iced coffee is my favvvoriteeee so you know I had to learn all about this. I was so intrigued by this idea that I read up about it for almost 2 hours (#nerd). But in all seriousness, if you try this method out, you will be forever hooked, no doubt about it. There's no going back.
No more spending $2-3 a pop for one mediocre iced coffee. Haaaalle-freakin-lujah.
Cold Brew Coffee
Ingredients
1

cup

ground coffee beans

4

cups

cold water
Instructions
Pour cold water and ground coffee into a large bowl and mix until all coffee is completely wet. Cover and set in the fridge for at least 12 hours and up to 24 hours maximum.

Remove the bowl from the fridge and strain your coffee "concentrate" into another large bowl through a coffee filter or cheese cloth lined mesh mesh sieve. Once all liquid is separated, discard coffee grinds.

Sere coffee over ice and dilute with a 1:1 or 1:2 ratio of coffee to water depending how strong or weak you like your coffee.

Keep the remaining concentrate refrigerated in an airtight container for up to 1 week.
Nutrition