These orange dark chocolate truffles are super creamy with delicious notes of citrus flavor!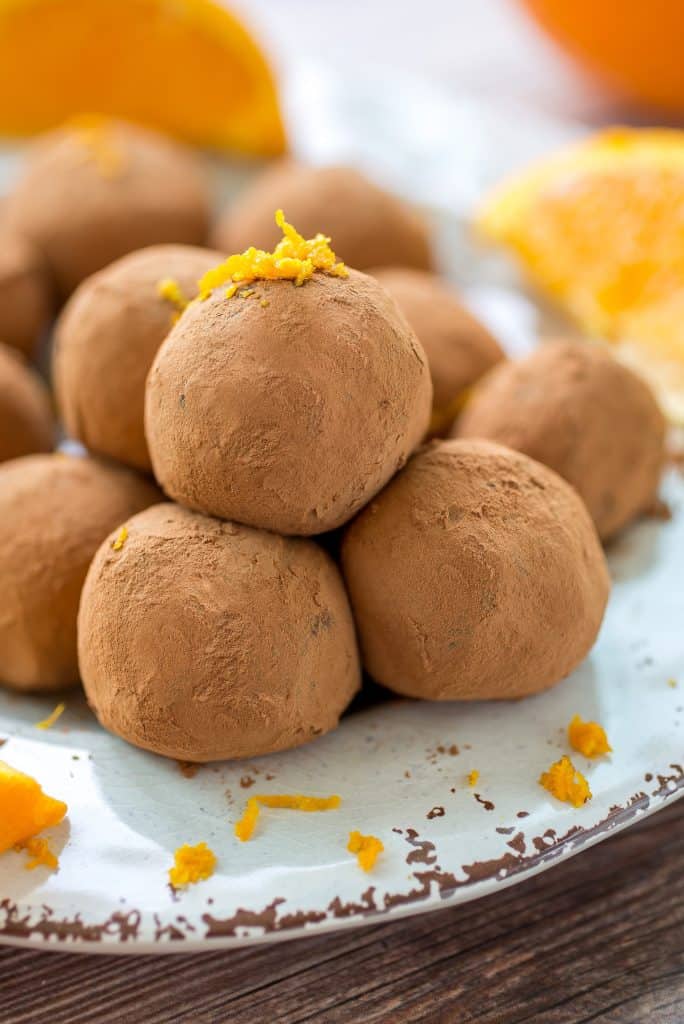 I love making truffles! I knew these would be such a hit in our house because everyone loves the orange and chocolate combo -except for me. But guess what, I LOVED these. It's not a super strong orange flavor coming through, it's a nice mellow citrusy flavor that pairs sooo well with the dark chocolate!
Making truffles is super easy. With these in particular, while you heat the cream, you'll also add some orange zest to infuse the heavy cream with orangey goodness. The hot cream will eat poured over the dark chocolate as usual, and once it's all smooth and velvety, you'll stir in a bit of fresh orange juice to add a bit more of a citrus kick.
These truffles have to chill for a few hours, just until you're able to scoop up the chocolate and roll it into a ball. I chose to roll mine in a mixture of cocoa powder and just a tiny bit of sugar to sweeten up the cocoa. They're sooo delicious!
These truffles need to be kept in the refrigerator – they even stay soft in the freezer! They will melt at room temperature, especially during these warm months ahead they won't stand a chance.