Super easy, fresh and delicious watermelon lime slushies made at home!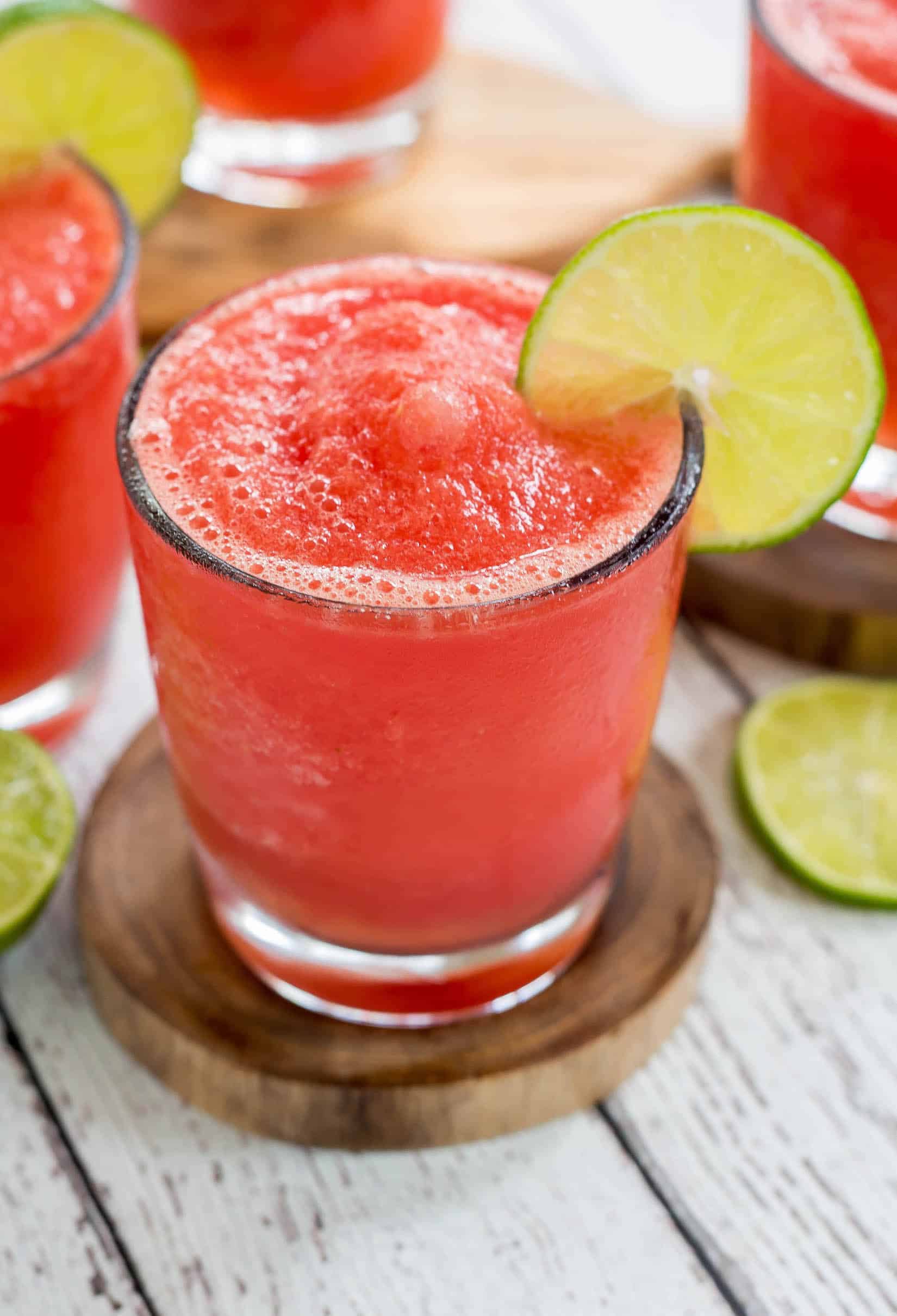 Slushieeeees! We all love them. The ones most of us are used to though, are the ones from convenience stores that you pull the little lever to disperse it into your cup and slap a dome lid on top. While those are obviously delicious, we all know how ladened with sugar, dyes and who knows what else. Slushies are so easy to make at home and you can create virtually any flavor and you know exactly what you're putting in there. The flavor I'm going to share with you guys today is watermelon lime!
Watermelon is in its priiiiime right now so I like to take full advantage of it while I can by using it in any way that I can. You'll want your watermelon to be as red and sweet as can be for these slushies. They'll be the most flavorful! The lime just adds a tad bit of tartness that adds to the overall flavor.
Slushies are the perfect summer treat! Not only are these slushies refreshing, but you can consume them without the guilt and your kids will love you for it. They can even help you make them!
You can get my FULL recipe over at –> Dixie Crystals! <–