These perfectly tender scones have such a bright citrus flavor and are topped off with a sweet + tangy orange glaze.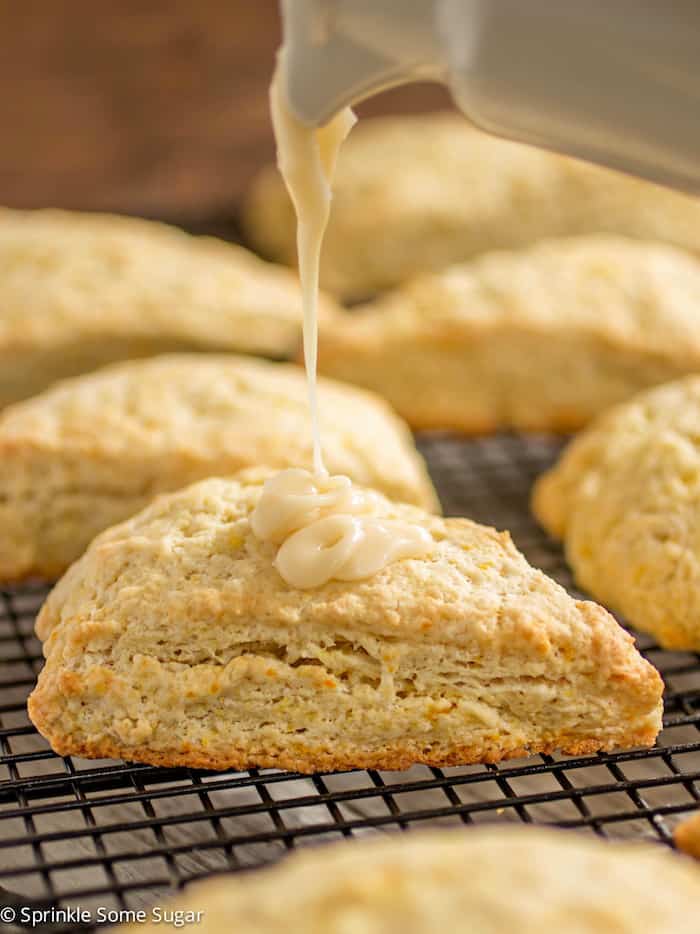 The citrus flavors are so bright and pronounced but in a non-overwhelming way. For some reason, I'm on a citrus-y dessert kick lately. And apparently I love orange now too?? I never thought I'd see the day but these things are DELICIOUS! And aren't they so pretty too? Look at those little orange flecks all throughout the scones. Love.
They have the perfect scone texture – dense and slightly crumbly but soft and tender at the same time. The glaze on top is what truly brings everything together. It's sweet but tangy and it finishes these guys off perfectly. Just be sure to only add the glaze once the scones are completely cool or else it will seep into the warm scones making them too moist and soft!
If you love scones, you've got to give these fresh orange scones a try for the best breakfast/brunch (whenever) treat ever!
Recipe from My Baking Addiction.
Have you made this recipe? I'd love to know how it came out for you! Please leave a comment below and share a picture on Instagram with the hashtag #sprinklesomesugar so I can see it!
Want more? Subscribe and I'll send my newest my recipes right to your inbox – for FREE! You can also follow me on Facebook, Pinterest, Instagram, and Twitter to stay up to date!