This shop has been compensated by Collective Bias, Inc. and its advertiser. All opinions are mine alone. #OktoberOnTheFarm #CollectiveBias

Glazed Hawaiian Kielbasa. One of the easiest and most delicious recipes made right in your slow cooker! Perfect for those lazy days.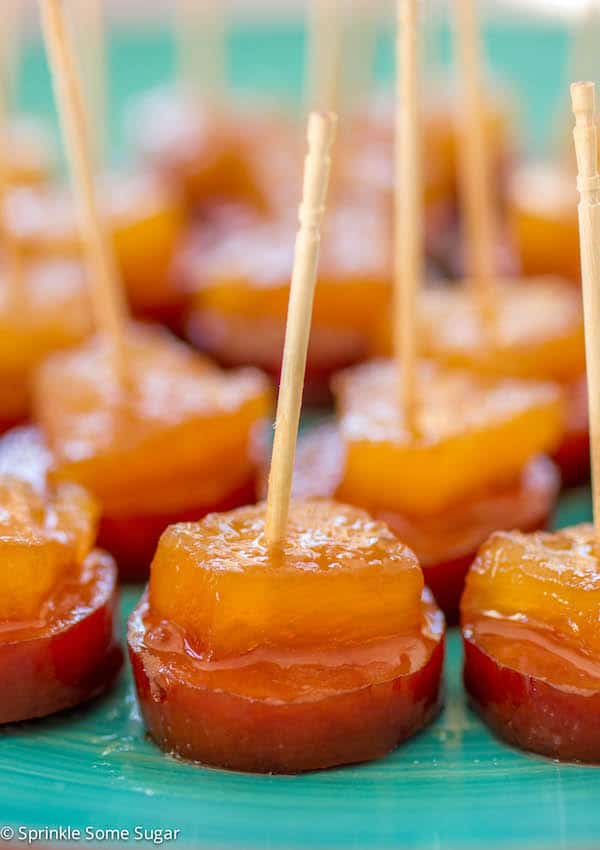 Whoa. First, a healthy recipe last week and now a savory recipe? I'm really expanding my horizons here on this little old blog of mine, ha! In all seriousness though, this Glazed Hawaiian Kielbasa is one of my most favorite recipes. It's so perfect for get-togethers of all kinds and everyone always enjoys it! One of my close friends, Brittany (hey, girl!) always makes this recipe for barbeques, Holidays and all kinds of occasions and I knew when I tried it over the Summer, I just had to share it with you guys because it is seriously so ridicuciously delicious! This is the easiest dish ever with only 3 ingredients and you basically need only 5 minutes to prep it. The only thing I changed about her recipe was the way it's cooked. She bakes hers in the oven and since I'm lazy, I make mine in the crock pot so I can just set it and forget it!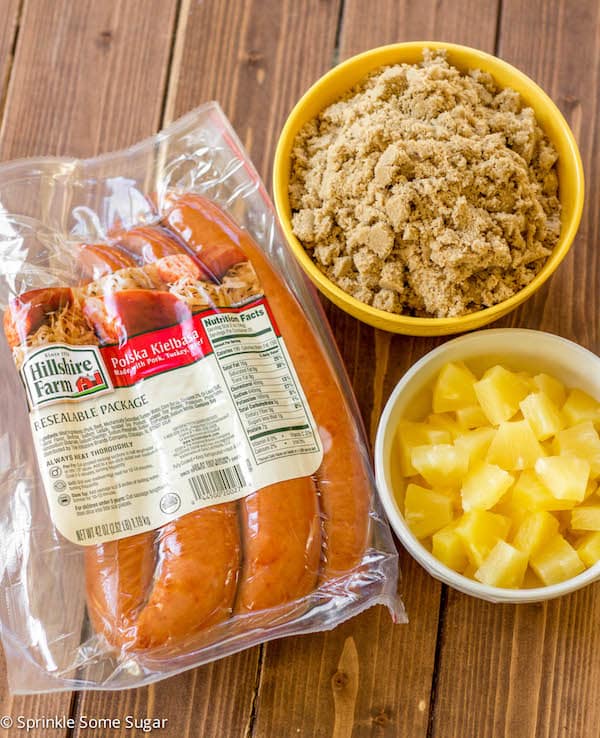 Now, onto the ingredients. You'll need one package Hillshire Farm® Polska Kielbasa, some (lots of) brown sugar and a can of sliced pineapple. Pretty simple, basic ingredients! You can feel free to cut down the brown sugar to as much as you see fit, but I like to use a lot because it melts down and is the only ingredient that is used to create the glaze. Also, I like to have a lot of glaze to spoon over rice or whatever our side dish of choice is.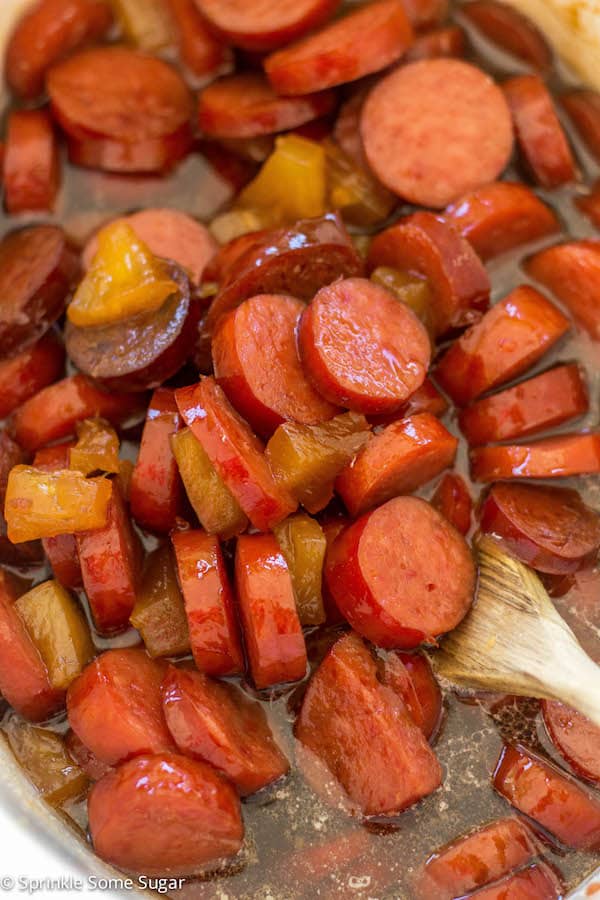 To prepare this dish, you'll slice up the kielbasa into 1/2″ pieces and add it to the crock pot alone with the brown sugar and sliced pineapple. It all gets stirred together gently and cooked on low heat for 5-6 hours OR you can cook on high for 2-2 1/2 hours. The liquid will get bubbly and the kielbasa will be nice and juicy and soak up all of the brown sugar goodness. Perfection at it's finest.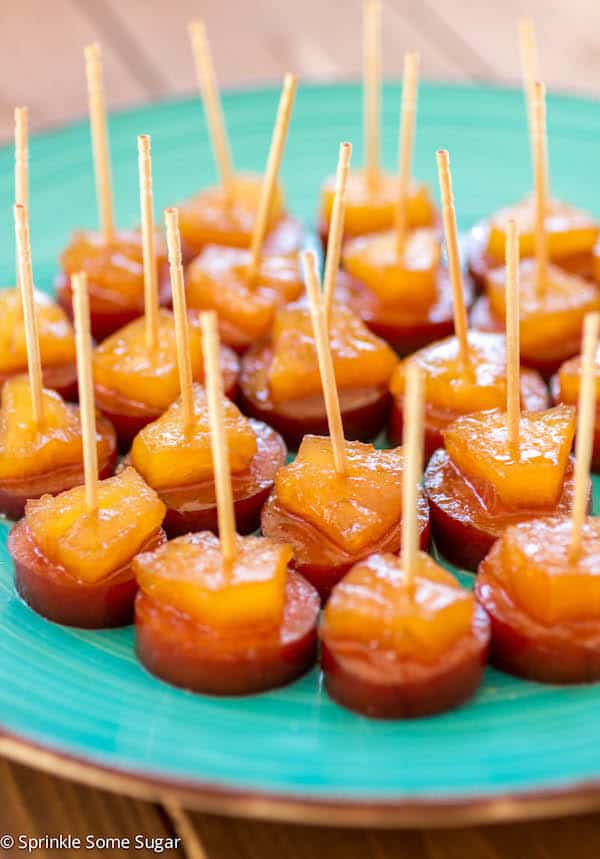 There are two ways you can serve this dish. You can simply just spoon some onto a plate and eat it just like that, or you can skewer a piece of kielbasa with a piece of pineapple on a toothpick and serve them on a plate as an appetizer. When I do this, I'll skewer them all, and then take a basting brush and baste them with a bit of the glaze so they don't dry out. ALSO: If you are using the toothpick method, doubling the pineapple is needed because there won't be enough pieces to pair with all of the kielbasa.
This recipe is so super simple with the help of a slow cooker which makes this the perfect for this time of year! (Aka the time of year that everything gets made in a slow cooker..)
[pinterest]
Glazed Hawaiian Kielbasa
Ingredients
1

2.62 lb. Hillshire Farm® Polska Kielbasa, sliced into 1/2" pieces

3

cups

light brown sugar

1

can sliced pineapples

rings, cut into 8 pieces*

4

tbs

maple syrup
Instructions
Add sliced kielbasa, brown sugar, cut pineapple pieces and maple syrup into a slow cooker and stir to coat gently. Turn slow cooker to low and cook for 5-6 hours or until the kielbasa is cookies through. OR cook on high for 2-2 1/2 hours.
Notes
!*Notes:*
*If you are serving this dish as an appetizer skewered onto toothpicks, you will need an extra can of pineapple to pair it with all of the kielbasa.
[pinterest]
You can purchase Hillshire Farm® Polska Kielbasa and other ingredients used in this recipe at Walmart.
[pinterest]