This shake is super creamy and spot on to your favorite tasty treat!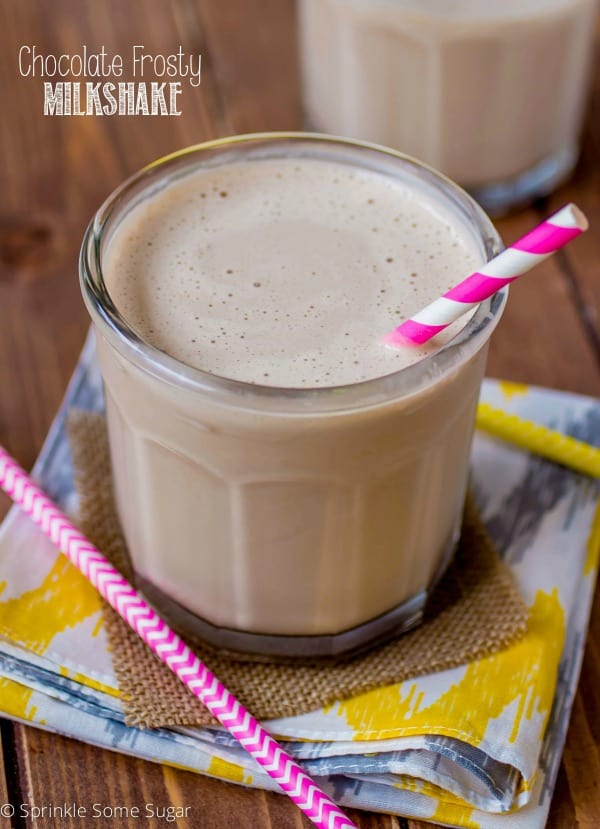 If you guys are anything like me, when you go through the Wendy's drive-thru, you have no control over the fact that you are going to devour a frosty - a chocolate frosty to be exact. There's just something about the creamy, thick, lightly chocolate-y concoction that's so delicious. Wanna know a secret? You can make your own AT HOME with ingredients you can pronounce! I've seen a zillion recipes for making frosty's at home but none of them really appealed to me. There are healthier versions using bananas? Um.. no. Just no. But THIS version. I'm not sure where it originated, but I've seen similar versions around the web using these three ingredients - vanilla ice cream, chocolate Nesquik powder and milk.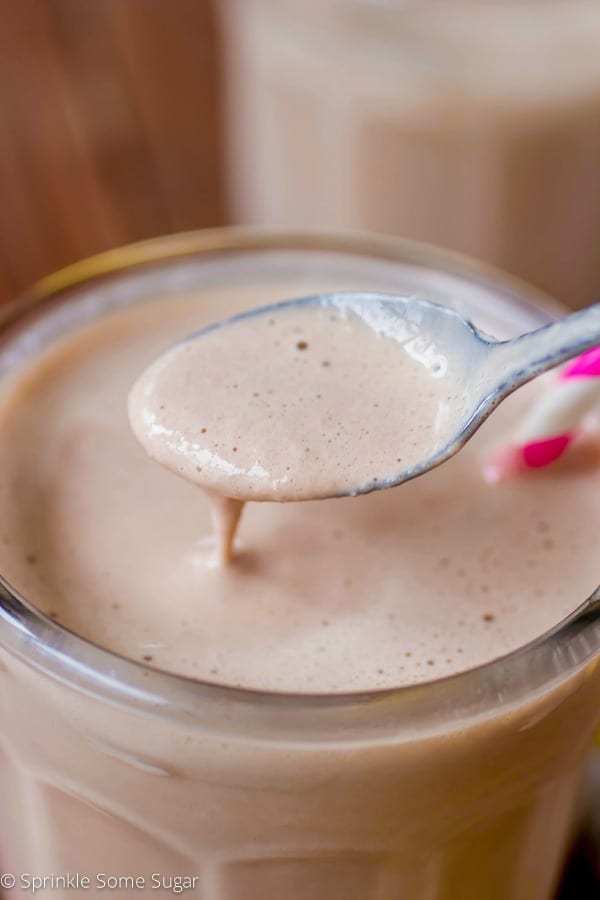 I played around with the amounts until I got it where I wanted it for a true frosty flavor. And let me tell you, it is literally SPOT ON to the taste of a frosty! I couldn't believe it. I decided to make a frosty milkshake because I always wish I could just drink the damn thing when I get one - I think they used to make Frosty milkshakes if I'm not mistaken - but you can of course just use less milk and you'll get a nice thick, authentic Frosty consistency!
These homemade chocolate frosty milkshakes are so super creamy and by using chocolate Nesquik powder, it gives it the same light chocolate flavor that a Frosty has. SO good.
If you love Frosty's, you have GOT to give this recipe a try!
[pinterest]
Homemade Chocolate Frosty Milkshake
Ingredients
3 ½

cups

vanilla ice cream

4

tbs

chocolate Nesquik powder

½

cup

milk
Instructions
Place vanilla ice cream, Nesquik powder and milk in a blender and blend until smooth. If you like a thicker shake consistency, start out with ¼ of milk and add more until you are satisfied with the texture.
[pinterest]