[pinterest]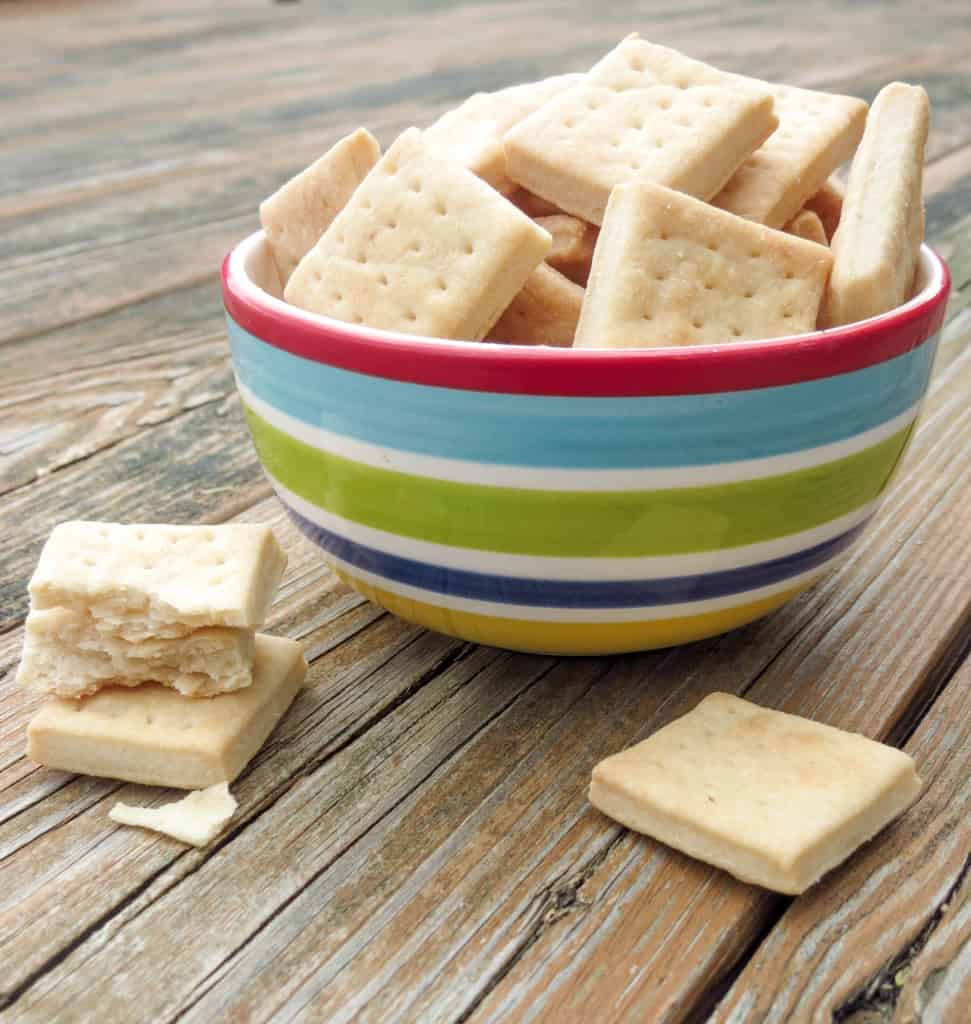 These parmesan crackers are the next best thing to Cheez-Its. MINUS all of the nasty preservatives and other crap nobody knows how to pronounce. These crackers are so flavorful and come together so quickly. The crackers are softer than cheez-its, they're definitely not as crunchy, but they sure are flavorful. These crackers will be a hit at your next party served with some cheese slices, as an appetizer or even for yourself for lunch with some fruit on the side! These crackers are so versatile and can be combined with many appetizers and dips. They are delicious!
To cut my crackers, I just rolled out the dough and used a pizza cutter to cut mine into squares. Yup, I'm lazy. But, if you're not like me and are feeling creative, feel free to use a pretty cookie cutter (just like when you make sugar cookies) to cut yours out.
Quick tip: Once you cut your crackers into shapes and place them onto the parchment paper-lined baking sheet, MAKE SURE you puncture holes with a fork through-out the top of the crackers or else the air will get trapped inside and they will puff up!
If you love parmesan, you will love these crackers!
[pinterest]
Homemade Parmesan Crackers
Ingredients
1

cup

all-purpose flour

more as needed

½

teaspoon

salt

½

cup

finely grated Parmesan cheese

Fresh is best, but does not have to be

4

tablespoons

unsalted butter

¼

cup

heavy cream or half and half

more as needed
Instructions
Preheat oven to 400°F. Line a baking sheet with parchment paper or lightly dust with flour, set aside.

Place flour, cheese, salt, and butter in a food processor. Pulse until flour and butter are compeltely combined. Add cream and let food processor run until a dough forms (this may take a minute). If dough does not come together and is still crumbly, add more cream 1 teaspoon at a time until dough holds together but is not sticky. (I only needed 1 teaspoon more for my dough.)

Roll dough out on a lightly floured surface until ¼-inch thick or as thin as you want, adding flour as needed. Using a pizza cutter, cut out squares and transfer them to your prepared baking sheet. Alternately, you can cut out shapes with a cookie cutter and do the same thing.

IMPORTANT STEP: Using a fork, puncture the squares with a fork making holes into the top of your crackers or else air will get trapped and they will puff up!

Place in preheated oven and bake for about 12 minutes or until moderately browned. If the bottoms are browning a lot quicker than the tops, you make have to flip crackers over and bake for up to an additional 5 minutes. Once done, let them cool on the baking sheet for 5 minutes then transfer to a wire rack to finish cooling.

Serve warm or at room temperature. Will stay fresh for up to 3 days stored in an airtight container.
Recipe adapted from Mark Bittman