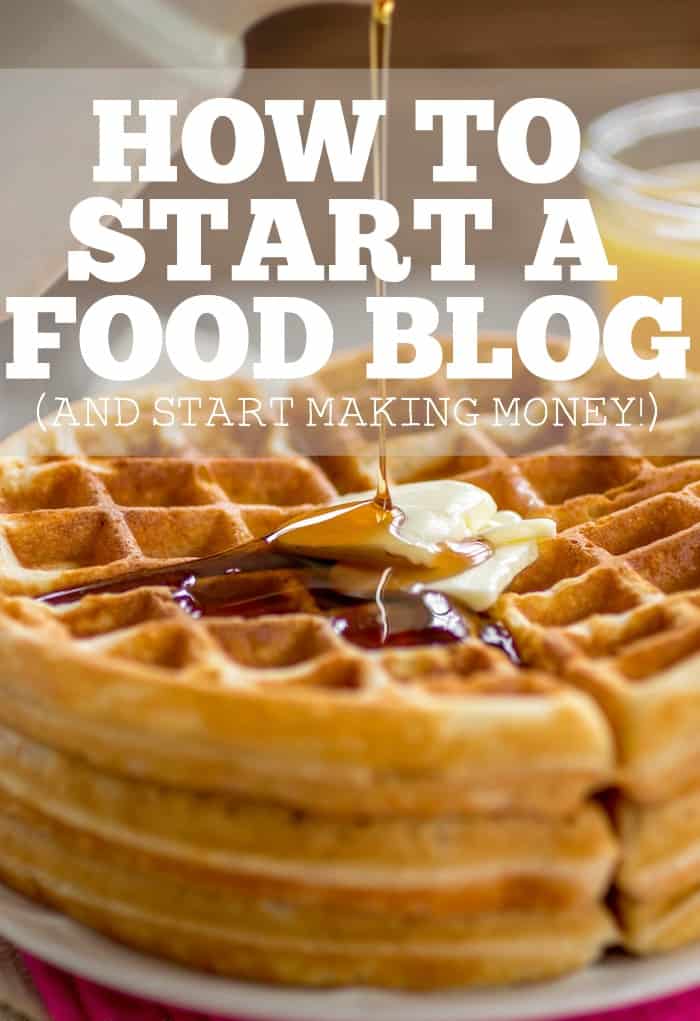 If you found your way here, I'm guessing you're interested in starting a food blog. You love to cook, bake and eat – obviously. You always have family and friends asking for your delicious recipes so you want to create a place where you can share them easily with them. You want to learn the ropes but just don't know where to begin. Well, friends, I'm here to help! I'm going to give you the full run down – step by step! It is even possible to expand your recipe sharing into make money at home! Blogging is a ton of hard work, but it is so, so worth every second of doubt I had and the many times I wanted to give up. This blog is like my baby, growing every single day and I love every minute of it!
Take your love of food to the next level and take the plunge.
Follow my tips below and you'll have a food blog before you know it!  (You can follow these steps for any kind of blog.) If you have any questions, please feel free to email me!
I will walk you through these four easy steps:
2. Set up your WordPress
4. Practice!
5. Making Money
Here we go!
1.) Choose your domain.
Take a few days, even weeks f necessary, to come up with a domain name and make sure you LOVE it. Brainstorm all kinds of ideas, bounce them off friends and family. Once you've thought of a domain name that resonates with who you are and what you love, head over to Bluehost and make sure it is available by entering it in the box that looks like this:
If it is available, great! Now it's time to set up hosting. If you are just starting out, Bluehost is awesome! It is very reasonably priced and the basic plan is perfect to start out with. You pay for the whole year at one time to save even more money!
Below is what I recommend choosing for package information settings. The Domain Whois Privacy shields your personal address and phone number from being displayed to the public.
2.) Install WordPress.
Once you've completed the registration process with Bluehost – which didn't take very long, right?! Moving right along! You're on your way to a successful blogging career! – you'll need to install and set up WordPress. WordPress is what I use to run sprinklesomesugar.com. Luckily, you can set this up right in the Bluehost dashboard. Click on "Install WordPress" and follow the steps through to the end.
Find your Admin credentials located here:
Go ahead and type those credentials into your WordPress Dashboard.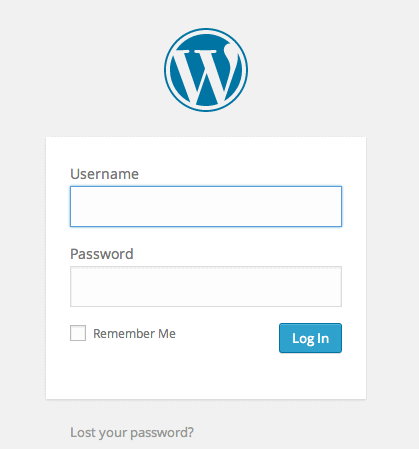 CONGRATS! You have a food blog! Wooooo! You're not done yet though.
3.) It's time to choose a theme!
Here is where the fun starts. Before you can get into the kitchen to start creating great content for your website, you'll need to set up a theme that you can customize to make your site look pretty. WordPress has tons of free themes you can choose from here. I recommend Studiopress for choosing a theme. I currently use the Genesis Framework for my website and I HIGHLY recommend the Foodie Theme to go with it. These are what I use on my site and I cannot say enough great things about them.
4.) PRACTICE!
If you are starting a food blog, the most important part is photography. Posting captivating, mouth-watering photos is what draws people in and keeps them wanting more. When finding recipes online, people eat with their EYES, after all. Lindsay from Pinch Of Yum has created e-book calls "Tasty Food Photography" which explains food photography in a way that REALLY made me understand it fully. It is such a helpful resource! I really noticed such a HUGE difference in my photos after taking the tips from this book and applying them to my photography. You can also check out their website for their monthly income reports (www.pinchofyum.com). They are SO helpful and so inspiring whether you are just starting out or a seasoned blogger. Click the IMAGE below to purchase the Tasty Food Photography E-book!
5. ) How to make money!
I know you have all been waiting for this one.. making money! Now, this will not come over night. I was blogging consistently for 8 months before I saw any type of profit and even then my paycheck was only $80. That being said, blogging is a ton of work with very little reward in the beginning, but if you stick with it, you'll be so happy you did becauset he opportunities are endless!
Ad Networks:
Ad networks are the easiest way to make money when you first start blogging. Some of the ones I use/have used are AdThrive (I am using them exclusively on my site now.), Gourmet Ads, The Blogger Network and BlogHer. I have linked each one so you can check them out. Most of them have page view requirements so you will have to see how much each one is.
Sponsored Content:
Sponsored content is where you work with brands and they will send you product or pay you money! I typically don't work for just product anymore, but in the beginning it's really great to just get your name out there for a future relationship with a specific brand. You can reach out to brand directly or they will even reach out to you. You can sign up through agencies like Collective Bias/Social Fabric (I used them a TON in the beginning because there is no pageview requirement to get started!), Massive Sway, Pollinate Media or my favorite of them all – TapInfluence. Lots of my most recent sponsored opportunities come from them, love them!
Affiliate links:
You can sign up with Share-a-Sale or different companies and they will give you a link that when somebody clicks and purchases the item, you will receive a commission. How do affiliate links work? If someone was to click your link and not purchase the item right away, the cookie in your link lasts for 6 months on their computer (as long as they don't delete their cookies!). So, if they click the link, leave the page and head back to buy it a week later (without clicking your link), you will still receive a commission from the sale.
Disclaimer: Some of the links above are affiliate links and I will earn a commission if you purchase through them. I have personally used and love everything recommended above.