Soft, chewy and sweet, these salted caramel macaroons are to die for! So easy to make and they just melt in your mouth.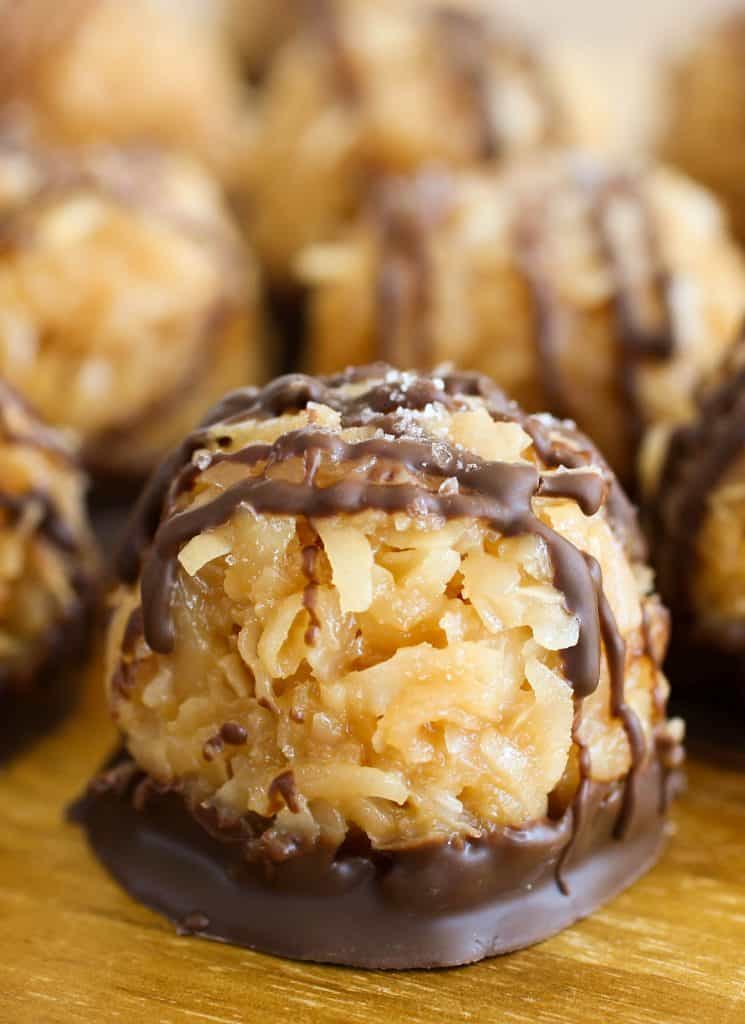 Ahhh, you guys. It's taken me a while to post these no-bake salted caramel macaroons when they were originally supposed to go up before Easter due to some personal health stuff. How was everyone's Easter?! We had a nice quiet Easter with family, it was really nice. Easter morning is my favorite, though! I love going above and beyond for my little man. Every year I like to make footprints out of baby powder that show the Easter bunny coming in and going out but this year he finally realized that it's baby powder!! LOL. I had to ensure him that maybe he just took a bath before he came and put some baby powder on. Hahaha – quick thinking, but it worked!
Anyways, I was pretty hesitant about testing these macaroons. Typically, I'm not a coconut dessert fan and I usually turn my nose up at a macaroon just because they aren't very appealing to me. WELL. Let me tell you. This salted caramel version is just outrageous. They are chewy and sweet, so full of caramel flavor with the little salt chunks on top making them even more delicious. The chocolate adds the perfect touch to bring everything together!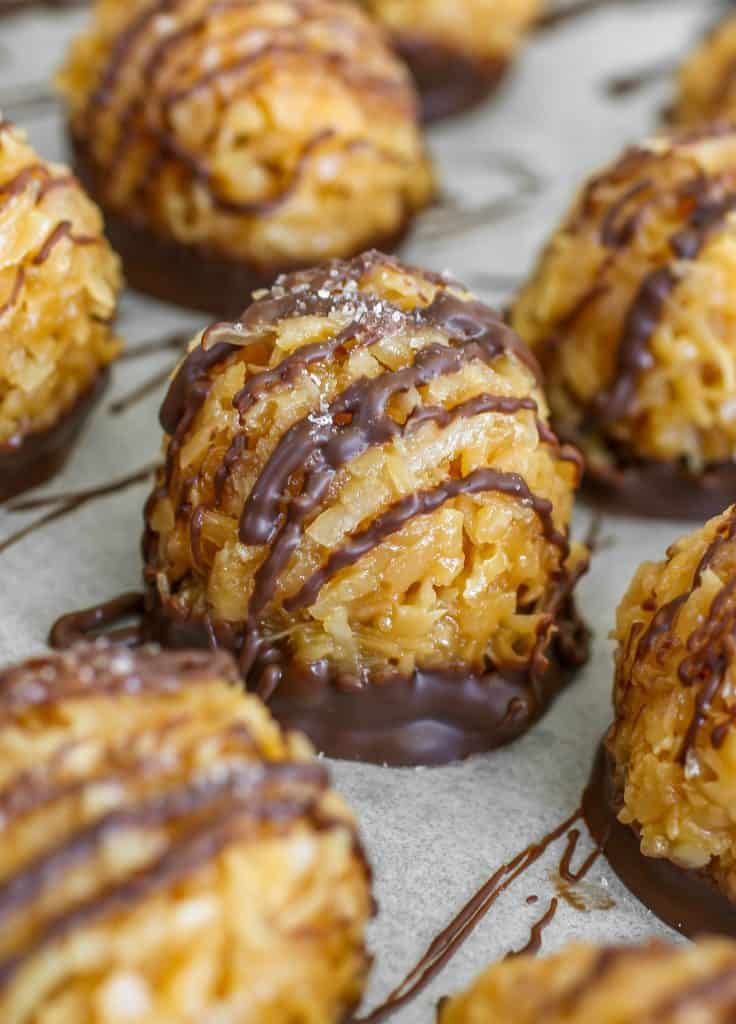 These are super easy to make, too. Once the caramel is melted everything just gets tossed together in a bowl and scooped onto parchment. After a few minutes you'll dip them into some melted chocolate, drizzle some on top if you desire and add the sea salt. So easy and SO yummy! These remind me so much of the girl scout samoa cookies, just without the "cookie" part.
Grab my FULL recipe over at Dixie Crystals!