This pound cake has the softest, velvet-y texture and is loaded with lots of coconut flavor.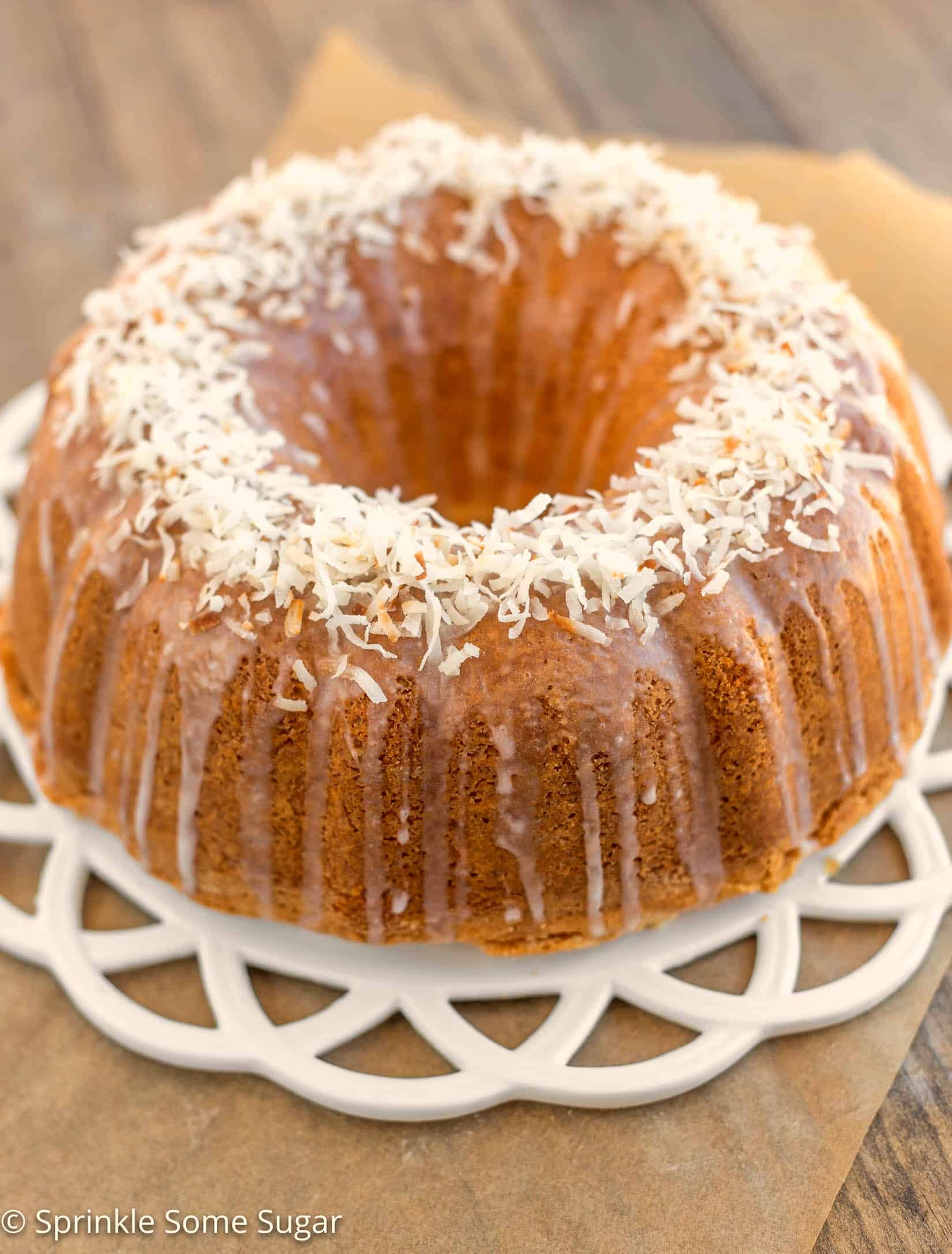 Today is a pretty special day.. it's my 25th birthday! I'm officially a quarter of a century old. The past year has had some major downs and the fact that my father isn't going to be here today, or any other birthday for that matter, doesn't make me want to celebrate much. So that sucks. BUT, I'm going to make the best of it and take my son to see a movie (the Smurf movie) with my little family. Isn't it funny how we wind up doing kid stuff on our birthdays? Lol! Oh, motherhood.
I hope you guys aren't sick of coconut yet! Whenever Easter rolls around, I turn coconut crazy. I think this will be my last coconut recipe…. I think. Don't hate me! Anyways, if you're on the coconut train, then let's get into this recipe! I took my ultra favorite pound cake recipe and turned it all coconutty and delicious. While plain pound cake will always have a special place in my heart, this coconut version has it OWNED. It is just too good to go back to the plain version.
…
Recent Posts
[pinterest] Cookies and Cream Ice Cream. Super creamy and delicious ice cream store quality ice cream, made right in your home! If you follow me on Instagram, you might have seen that for Valentine's Day this year, Mike got me something that I have been wanting for sooo long.. an ice cream maker!! This is…