These orange dark chocolate truffles are super creamy with delicious notes of citrus flavor!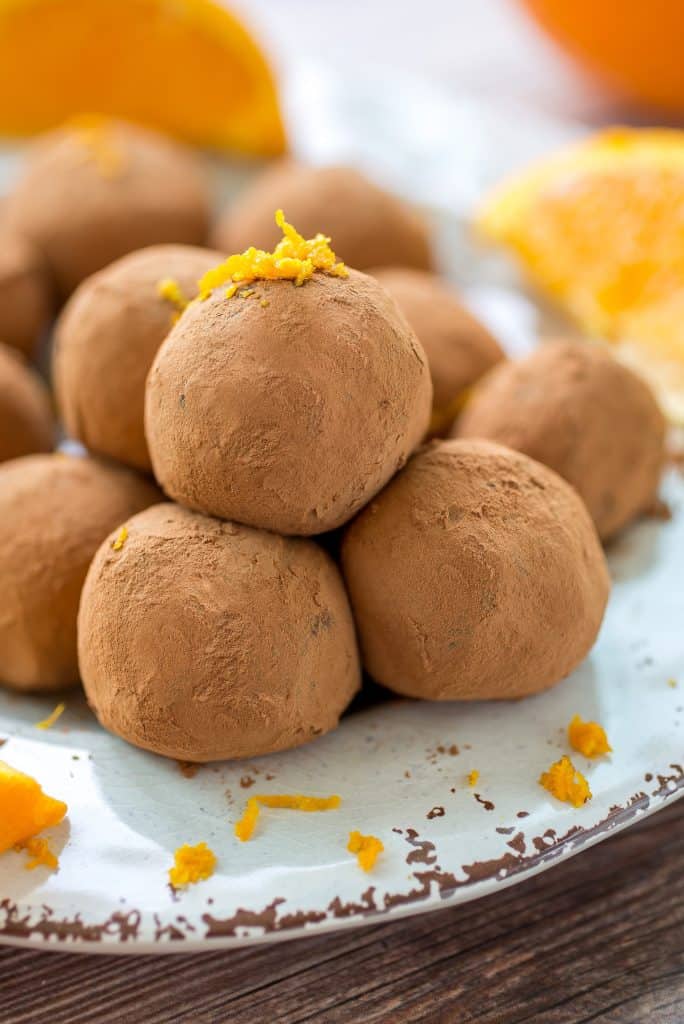 I love making truffles! I knew these would be such a hit in our house because everyone loves the orange and chocolate combo -except for me. But guess what, I LOVED these. It's not a super strong orange flavor coming through, it's a nice mellow citrusy flavor that pairs sooo well with the dark chocolate!
…
Recent Posts
[pinterest] Red Velvet Cupcakes with Cream Cheese Frosting. My favorite treat that I make for Valentine's Day every year! I almost like red velvet more than I like chocolate. Almost. Because I love them so much, that also makes me the biggest critic for them. And I have to say, these DEFINITELY pass my test….