Thank you RITZ Crackers for sponsoring this post. Be sure to check out RITZ Crackers, the delicious cracker for all yourentertaining needs, at an Albertsons Companies store near you.
These sweet and savory bite-size recipes using RITZ Crackers, cream cheese and a few other tasty ingredients are going to be the star of your next gathering!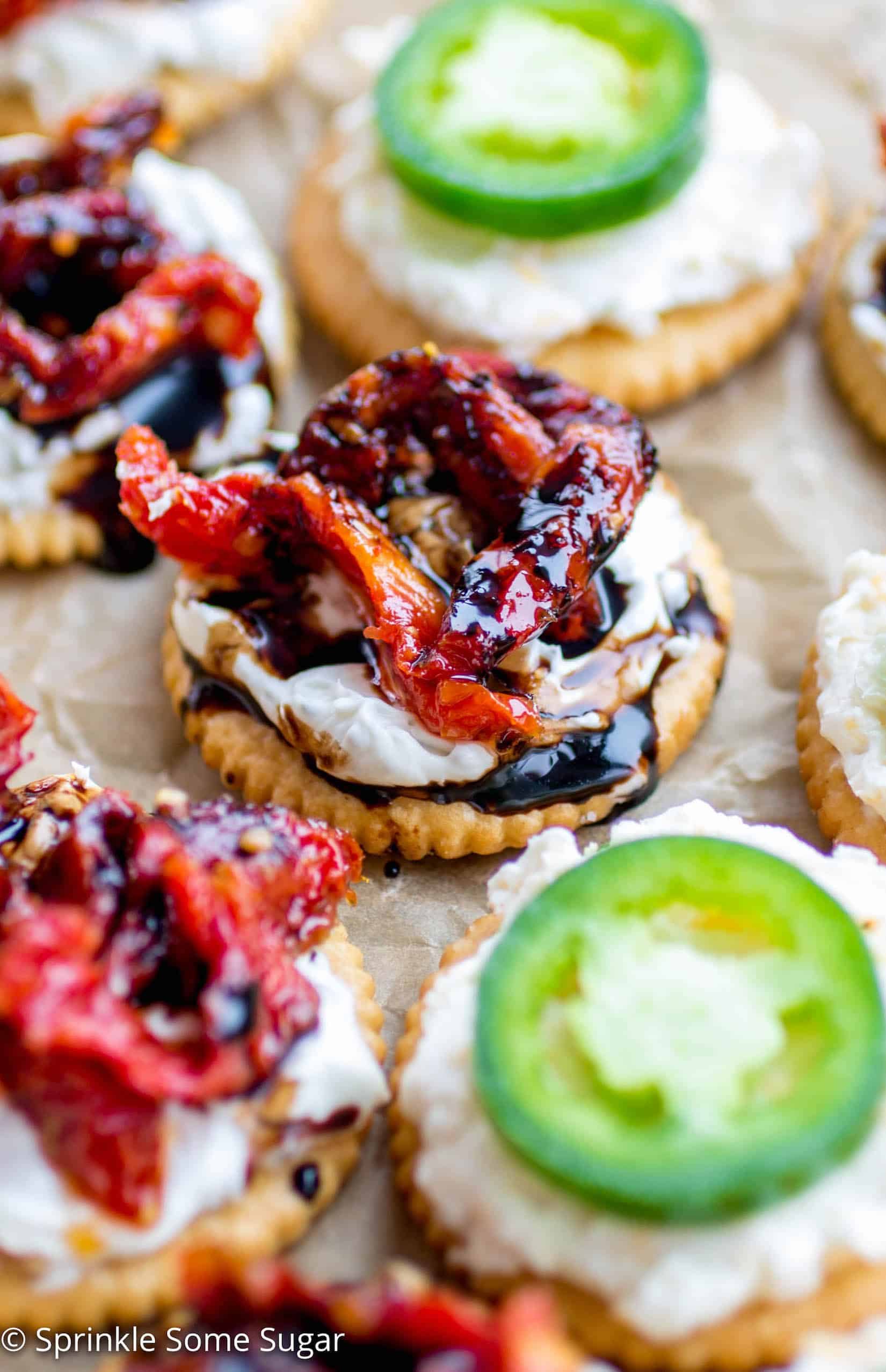 I don't know about you, but hosting parties totally stresses me out! The thing that stresses me out the most about any get-together is the food. I always wind up over-working myself making most things from scratch, that I forget that I can take a shortcut here and there with a few simple, easy recipes. That's where RITZ Crackers come in!
…