[pinterest]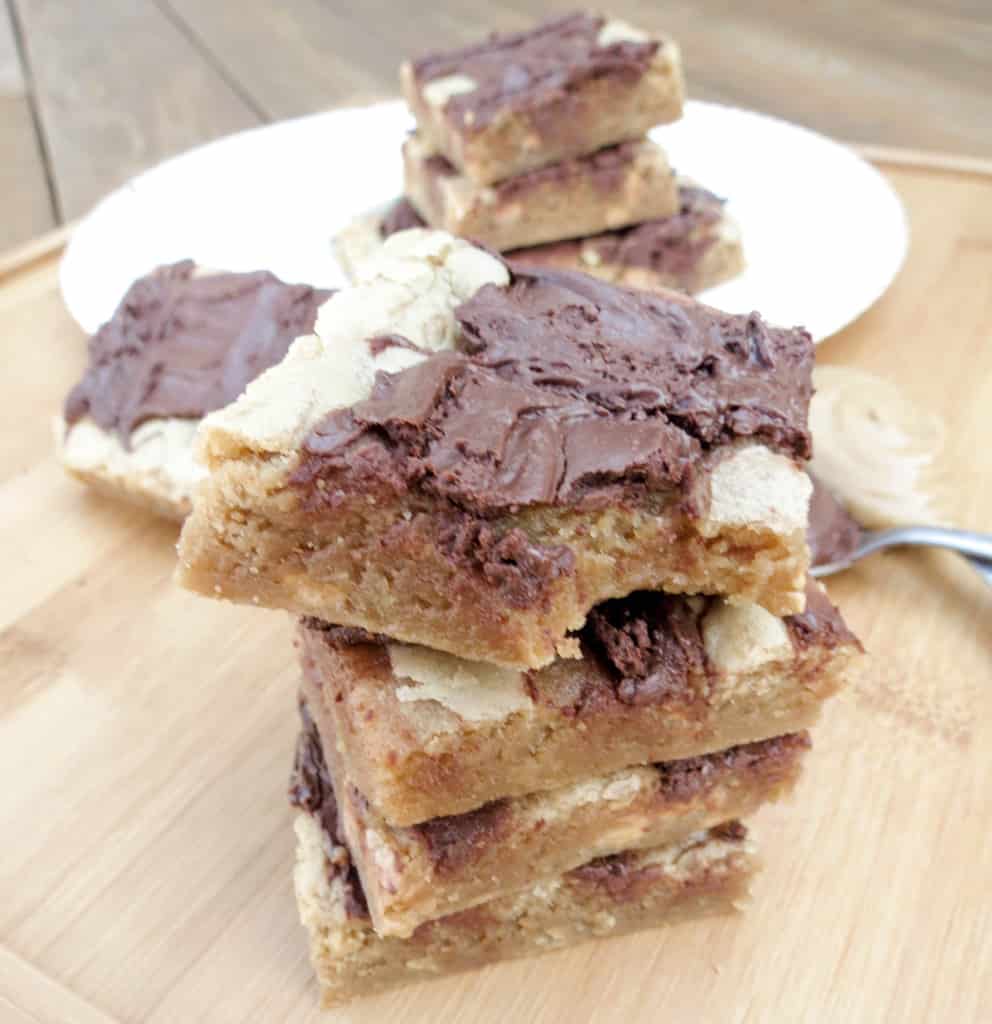 These peanut butter bars are nothing short of amazing. Last week mike did the grocery shopping and usually when that happens he comes back and says he "has presents" haha, isn't he cute?? Well his presents are usually some kind of cookies or snacks but this time he came home with Hershey's new chocolate spread. And omg, yum!! I knew I wanted to use it in a recipe because it's sooo delicious and I just don't really know how to eat it? Do you spread it on toast? Idk that seems odd so I decided to swirl it on top of some chewy, delicious peanut butter bars. Mmmmm such an amazing idea!
The chocolate spread hardens slightly only making it firm enough to bite into. It stays very soft, but sturdy. The chocolate mixed onto these bars is pure deliciousness! They are so chewy, soft and filled with so much peanut butter flavor. Can you ever go wrong with peanut butter and chocolate? I don't think so.

These were also boyfriend approved (he is peanut butter/chocolate obsessed!), which is a bonus in my book! 🙂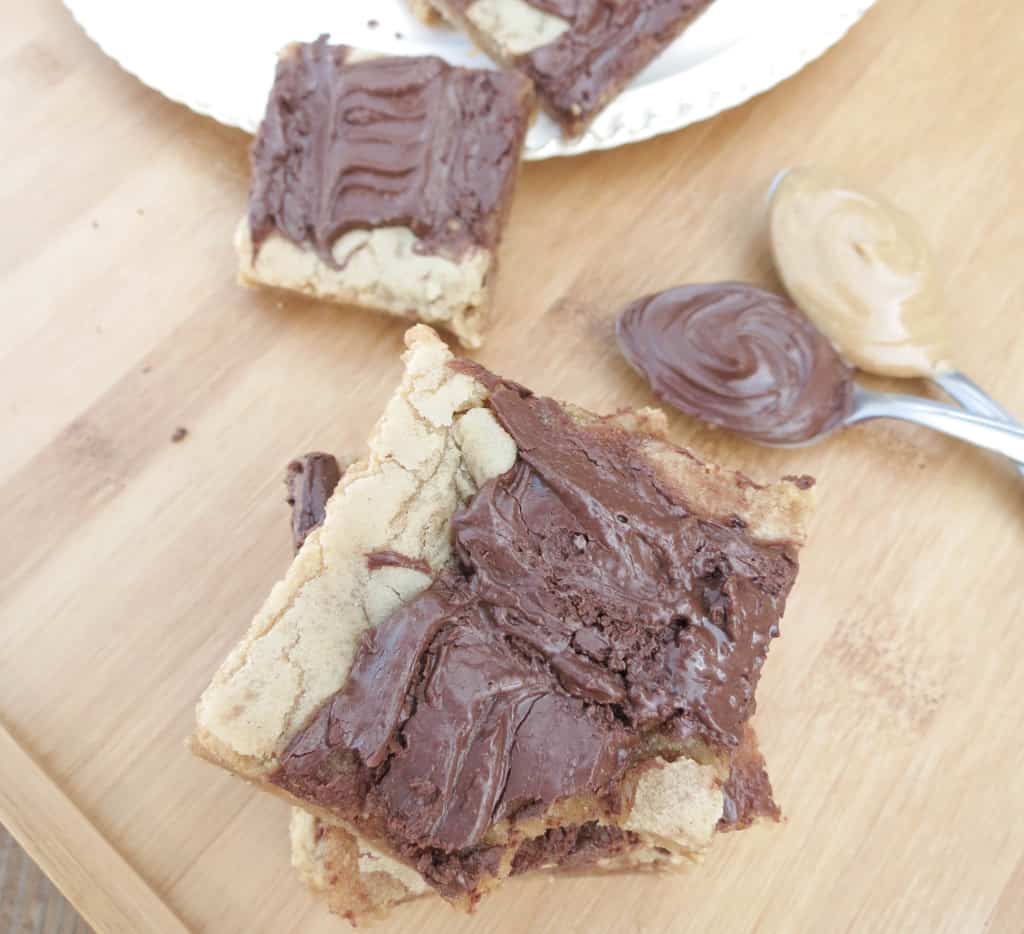 [pinterest]
Peanut Butter Chocolate Swirl Bars
Ingredients
1/4

cup

+ 1 tbs peanut butter

melted

1/4

cup

peanut butter

1

cup

brown sugar

packed

1

egg

2 1/2

tsp

vanilla

1

cup

flour

1/4

cup

peanut butter chips

1/2-1

cup

Hershey's Chocolate Spread
Instructions
Preheat oven to 350°. Line a 8x8 baking pan with parchment paper and set aside.

In a microwave safe bowl, heat butter in microwave until completely melted. Mix in peanut butter until melted in with it. Stir in brown sugar until smooth. Add in egg and vanilla until combined. Incorporate the flour until just combined. Fold in peanut butter chips.

Spread mixture into prepared baking pan and make sure top is level. Create 3 large lines with Hershey's Chocolate Spread going straight across bars going in one direction. Turn pan 90° so the lines are facing you horizontally. Run a knife through the lines vertically in three more rows going through the horizontal lines. Don't swirl too much, you want the chocolate to stay on top.

Place in oven and bake for 20-23 minutes. (Mine were done in 23 minutes.) They will appear to be not done, but trust me they are. They will firm up as they cool and be nice and chewy. Let them cool in pan for about 10 minutes. Pull them out by the parchment paper hanging over the sides and let them cool another 10 minutes. Cut them up into bars and enjoy!