Juicy pears are smothered in a sweet sauce atop of a crispy puff pastry crust!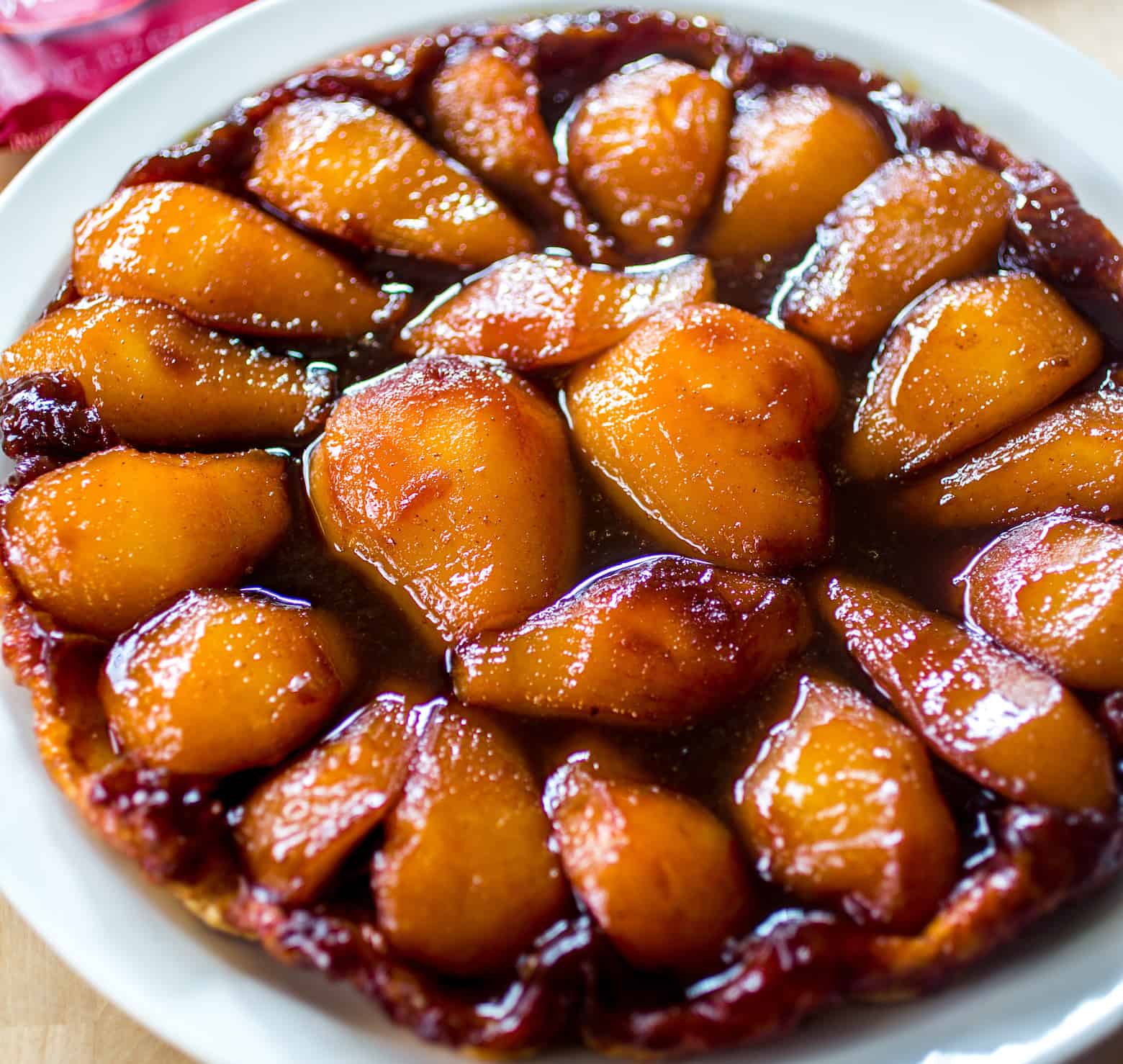 I'm sharing this ridiculously delicious pear tarte today to kick off the weekend! Sweet, juicy pears are covered in a delicious caramel-y sauce sitting on top of a flakey crust. I mean.. this dessert is pretty much perfection.
I used my favorite
Wewalka Puff Pastry
dough for the crust in this recipe! This dough is perfectly flakey, airy and crispy yet soft. It is amazing.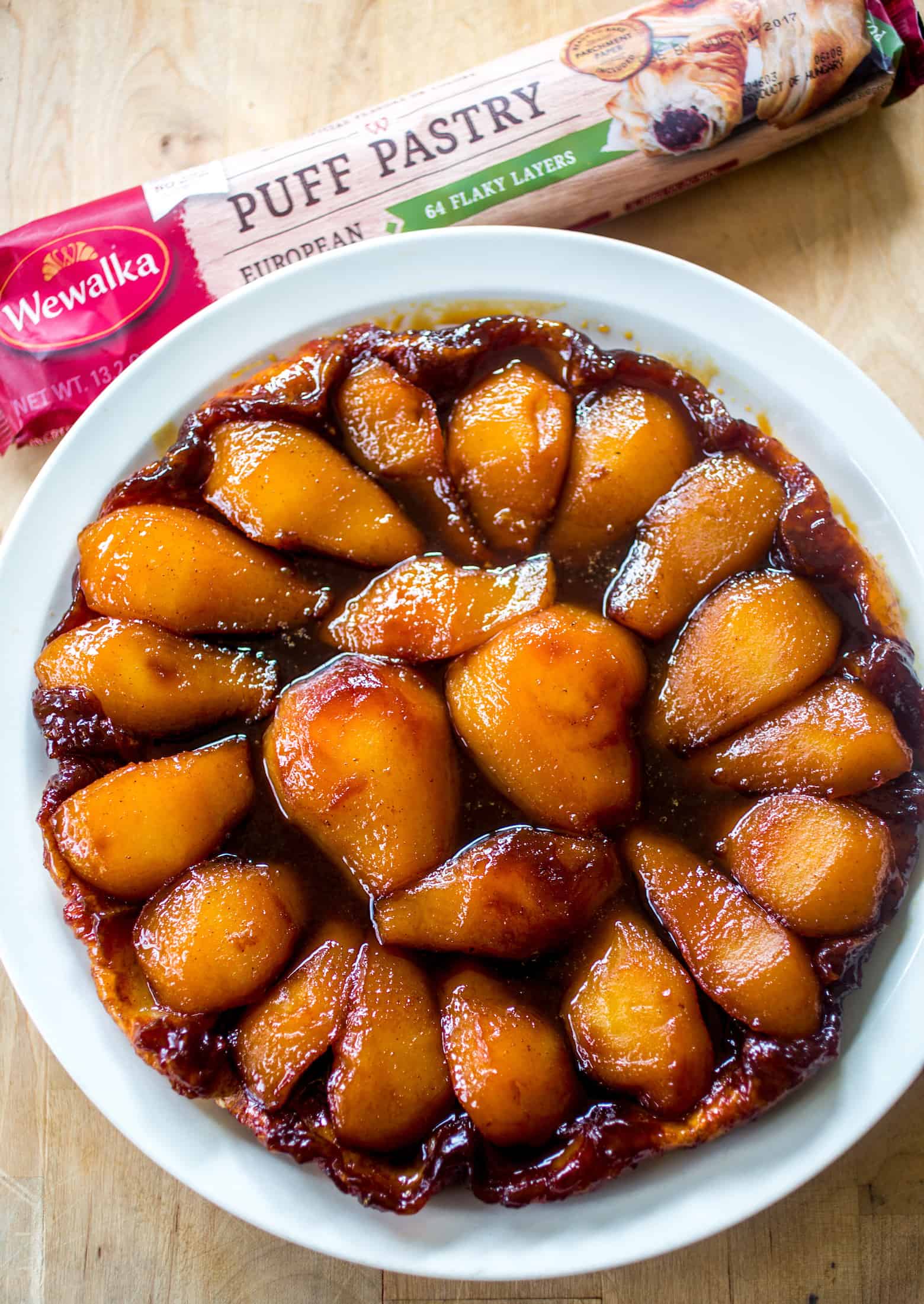 The part of this recipe that I do want you to be cautious of is flipping it over! Once you take the tarte out of the oven, the liquid portion of the tarte is PIPING HOT (obviously) and it does not set, it will be like delicious liquid lava. So, be sure to be super careful when flipping.
Pear Tarte
Ingredients
10

small pears OR 6-8 large pears

6

Tbsp.

unsalted butter

1

cup

granulated sugar

1/4

cup

light brown sugar

1/2

tsp.

cinnamon

1/4

tsp.

nutmeg

1

pkg Wewalka Puff Pastry Dough
Instructions
Preheat oven to 425°F.

Peel pears, cut them in half, pull out stems and core the insides with a melon baller and cut in half one more time. Leave two whole pear halves for the center. Set aside.

In a large oven-safe skillet, melt butter on medium-low heat. Add sugar, stirring and cooking until the sugar melts and is dark amber in color, about 5 minutes. Remove the skillet from heat and place the two whole pear halves in the center of the pan. Fan the remaining pear quarters around the perimeter of the pan, forming a circle shape with the narrowest side pointing to the center of the pear halves in the center. Be sure to angle them as you go around to fit all pears in without any large gaps. Place two quarters on each side of the center pear halves to fill in the gaps.

Sprinkle top of pears with cinnamon and nutmeg. Unroll refrigerated Puff Pastry Dough on enclosed parchment paper and cut in half. Place one half at a time on top of the pears, folding, stretching and tucking as you go to create a circular shape and to fit it all in there.. Tuck the dough down with a fork to wedge it between the pears and the sides of the pan. Using the fork, prick the top of the dough a few times to create air vents.

Place skillet in the oven and bake for 20-30 minutes or until golden brown and liquid is bubbling around the edges.

Allow to cool for 10 minutes in hot pan then quickly and very carefully invert onto a platter. Liquid is very thin and HOT so be careful not to burn yourself in the process.