This melt-in-your-mouth bread pudding tastes like pumpkin pie but with an added spiced flair from the gingersnaps baked inside in the sweet and spicy crumble on top!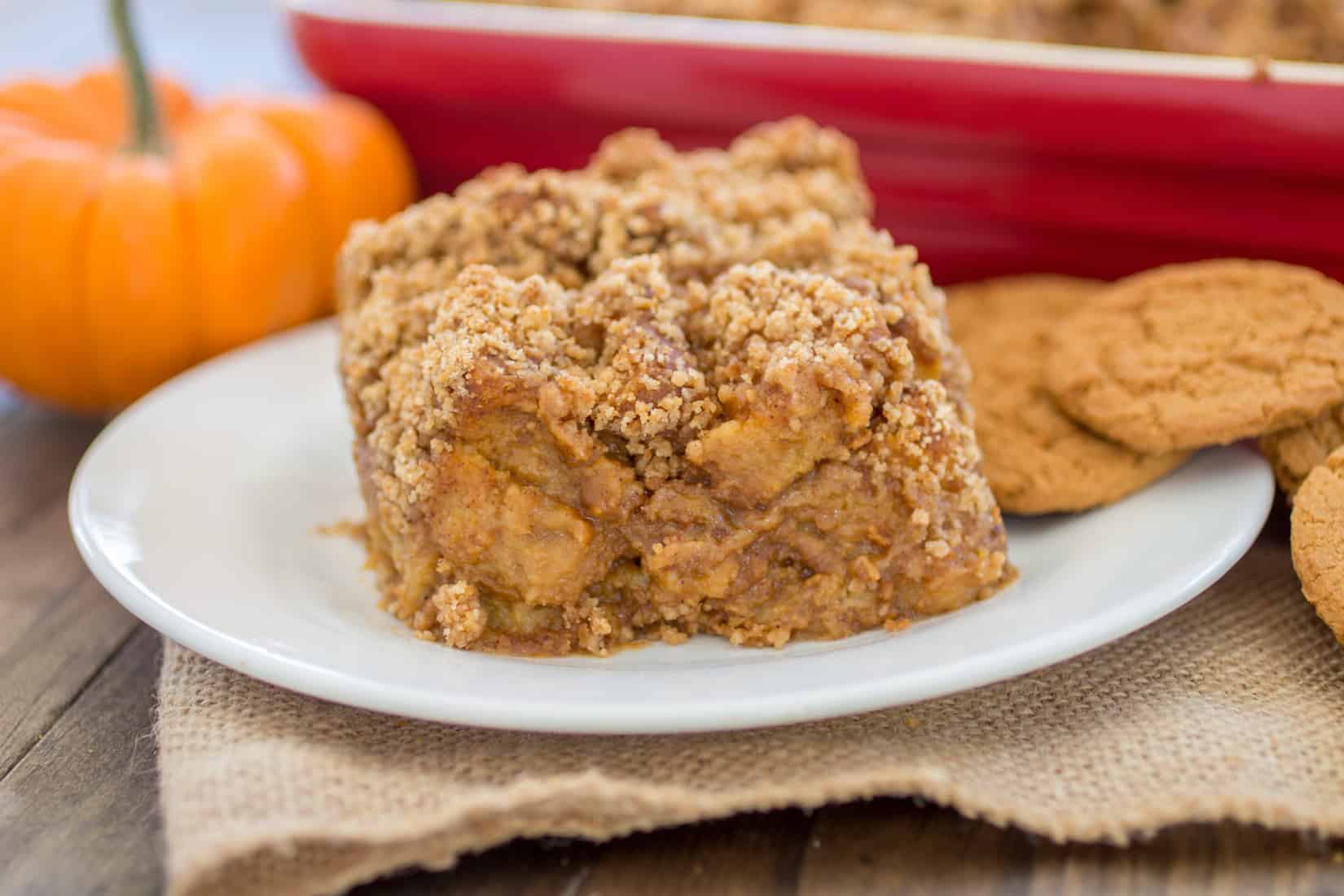 I like to keep things positive and happy here on my blog so I won't go too into detail. I was planning on having a few Fall recipes go out the past week, until some unfortunate events happened. I've been grieving the sudden loss of my father so I've taken a little break from blogging since it hasn't been easy in the least. I may write a post about it in the future, to raise awareness for the cause of his death, but for now this is all I've got in me.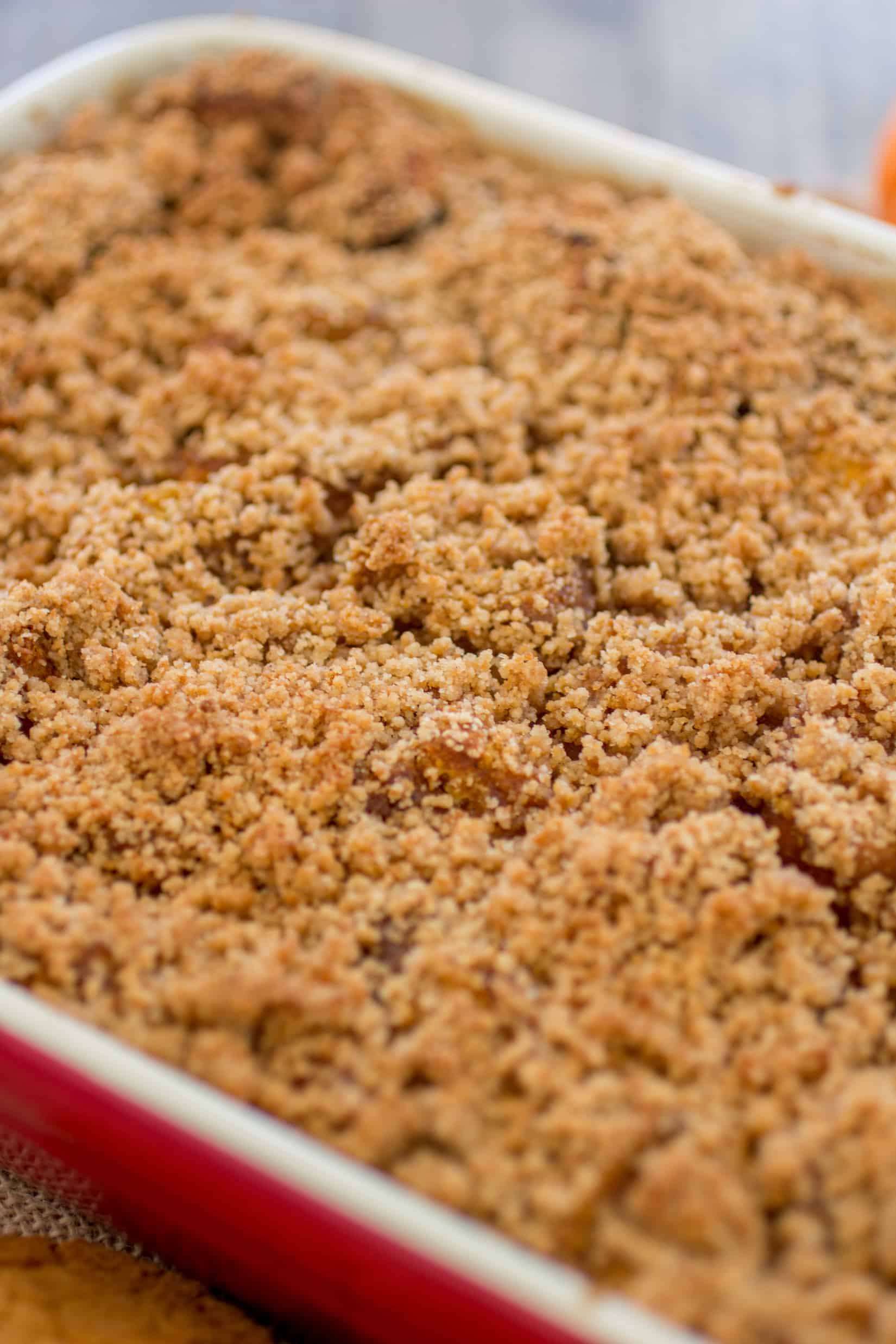 As I'm getting back into the swing of things over here, I have a delicious recipe to share with you guys today. This pumpkin gingersnap bread pudding is one of those over-the-top-desserts that needs to me at your Thanksgiving table this year. It is loaded with lots of spices, sweet pumpkin and spicy gingersnaps are scattered in with the bread. On top, I created a sweet and spicy gingersnap crumble topping that ties the whole thing together, it's delicious!
I like my bread pudding to be a little on the gooey inside, so I under-bake mine slightly. If you like yours to be more firm, you can bake a little longer.
You can find the full recipe and instructions over at Dixie Crystals.