[pinterest]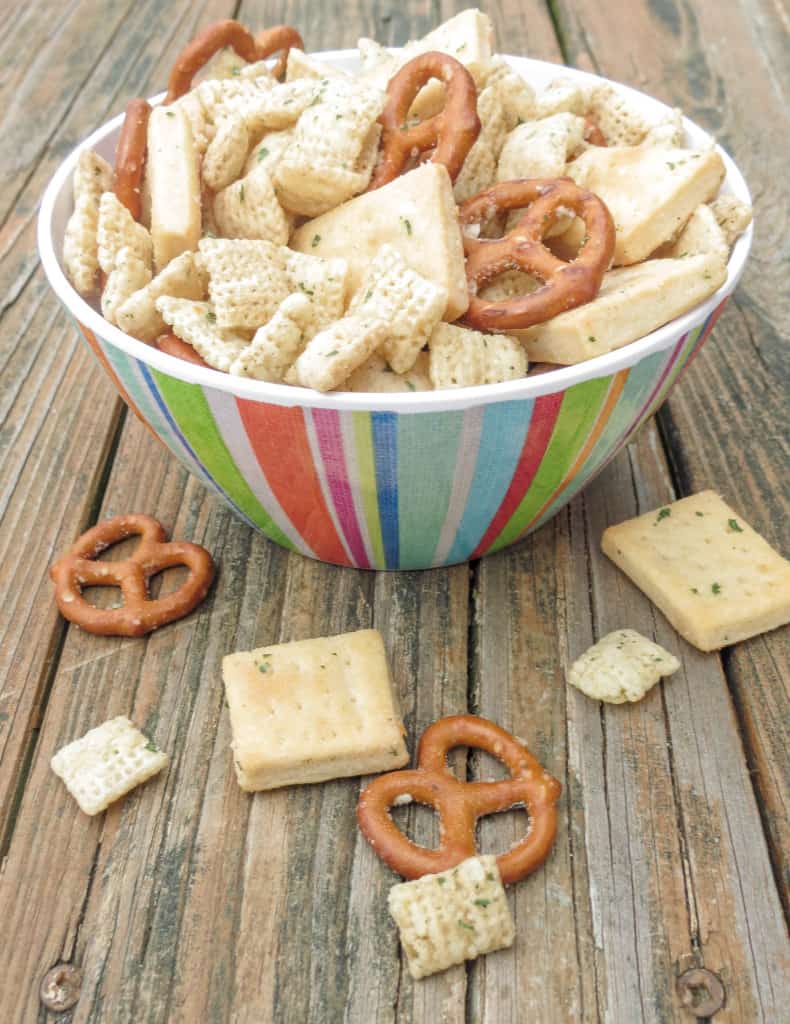 Ranch is one of my favorite dipping sauces. Like, ever. I could dip anything in ranch and call it good. That is why i decided to make my own ranch flavored chex mix. This mix is the perfect snack to munch on during the day or is an amazing snack to serve to guests at parties or any social gatherings. The mix is extremely flavorful and really is so, so, so extremely addicting. I even used my homemade parmesan crackers in the mix, but you can use any crackers you'd like. I would stick to something along the lines of parmesan or white cheddar, any white cheese would be great.
I love the pre-packaged chex mixes you get from the store but making them at home is so much more fun! You can add whatever you like into them and flavor them exactly to your liking, the combinations are limitless!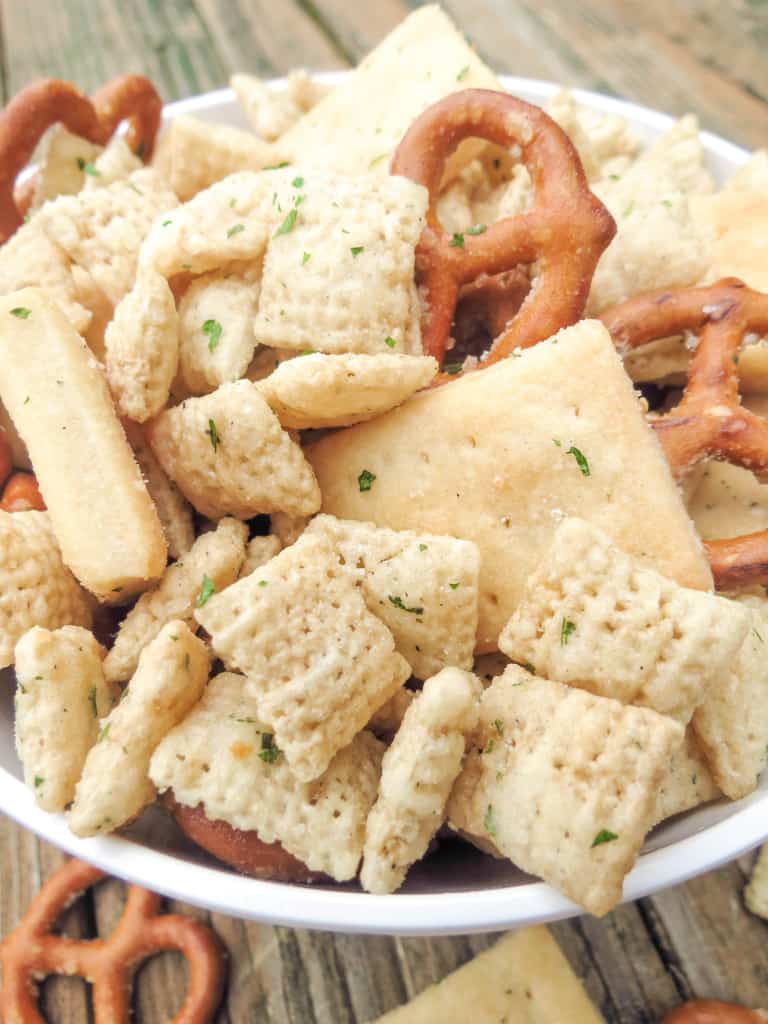 Once you get a handful of this delicious, addicting chex mix, you will want to eat the whole bowl!
[pinterest]
Ranch Chex Party Mix
Ingredients
2

cups

Rice Chex Cereal

1

cup

pretzels

1

cup

parmesan crackers

homemade or store-bought

3

tbs

butter

½-3/4

package Ranch Dressing mix
Instructions
Measure out the rice chex, pretzels and crackers and place them in a large bowl together. (If using my homemade crackers {link is above in the ingredients}, add them after you toss the cereal and pretzels because the butter makes them very soggy and cardboard-like. They will still get the ranch flavor without the butter on them.) Melt the butter and pour over the snack mix. Using a rubber spatula or spoon, fold the mix very well to make sure every piece is evenly coated with butter. Sprinkle ranch dressing mix very slowly (start with half of the pack and then add more if you want more flavor) and fold again to make sure every piece is coated with the ranch powder. Taste your mix and see if you would like to add more ranch, if so, go ahead and add more until it is to your desired taste.

Snack Mix will stay fresh for up to 5 days in an airtight container. (If using homemade crackers, they alone will stay fresh for up to 2 days.)