These creamy raspberry coconut popsicles are the perfect treat to cool off on a hot summer day!
TODAY feels like a Fall morning! I can't believe it. Aren't those the best mornings? When its a little chilly out and you can go and get a nice (hot) latte without feeling weird about it. Love these days. Ironically enough, I am sharing popsicles with you today – go figure. Fortunately though, it's still going to be warm for a few more weeks so that means popsicles can totally still happen. If you love creamy popsicles, these Raspberry Coconut Popsicles are right up your ally! They are so creamy, rich and full of flavor. My favorite part is the tiny coconut flakes in each bite.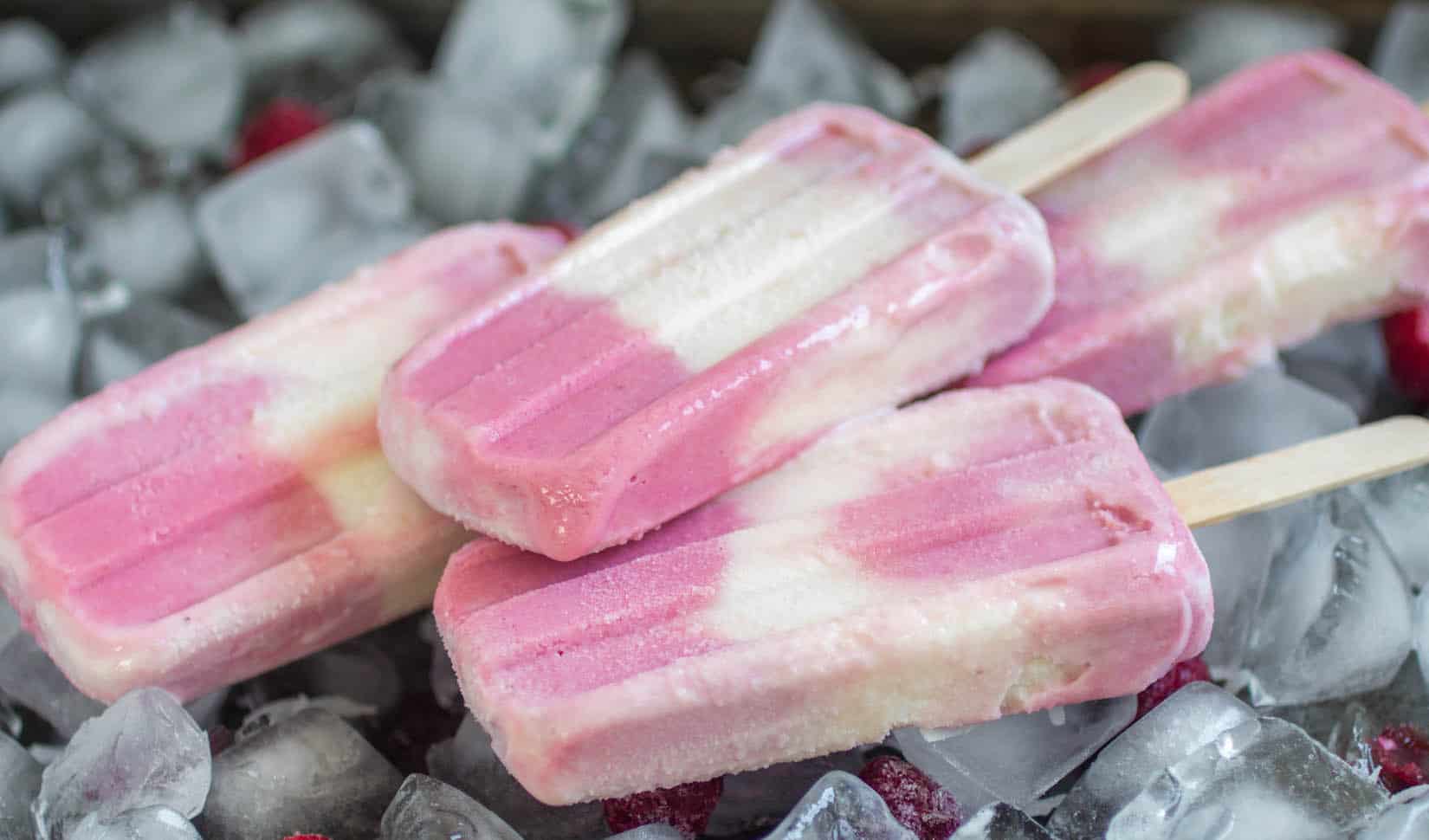 My favorite part about making popsicles is that they're basically the easiest treat ever to make. The only hard part is waiting for them to freeze! As you can see in the photos, the popsicles are layered. You'll pulse the coconut mixture and add a little bit of the raspberry mixture to 1/4 of to coconut to make two different layers. To make your lives easier, you can even just stir everything together and totally bypass the whole layering thing. I prefer the layers because I love the way they look!
You can find the FULL recipe and instructions over at Dixie Crystals!
More popsicles you'll love!
Chocolate-Dipped Mocha Iced Coffee Popsicles
Strawberry Cheesecake Popsicles
Popsicles from friends!
Raspberry Peach Champagne Popsicles from Life, Love and Sugar
Orange Coconut Creamsicles from Cooking and Beer
Banana Split Pudding Pops from The Recipe Rebel