[pinterest]
There's something about a cup of hot chocolate on a cold winter day that just makes me (and I'm sure just about everyone) all warm and fuzzy inside.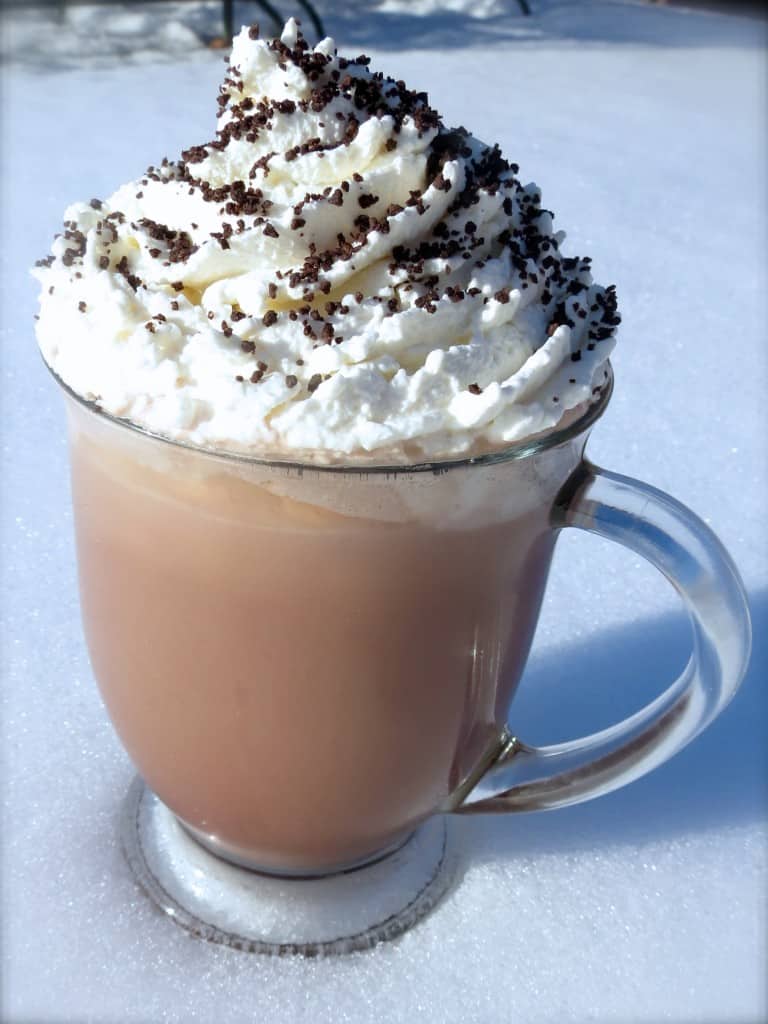 Am I the only one who dislikes snow? Seriously.. I absolutely can't stand it. It has been so cold here in New Jersey the past couple of weeks. Thank god the snow is melting!
Anyway, back to the hot chocolate. This is really just the most deliciously rich, hot chocolate. Out of all of the recipes I have found, I never could find one that is just the right amount of sweet + chocolate. Just top it with some homemade whipped cream and you have an award winning drink right here.
This whipped cream is just a basic recipe and can be used on pretty much anything or straight up on a spoon if that's what you're into. I actually don't like whipped cream very much. But, this whipped cream is so finger-licking sweet and vanilla-ey I couldn't help myself from stealing spoonfuls from the bowl as i made it! (Whoops.)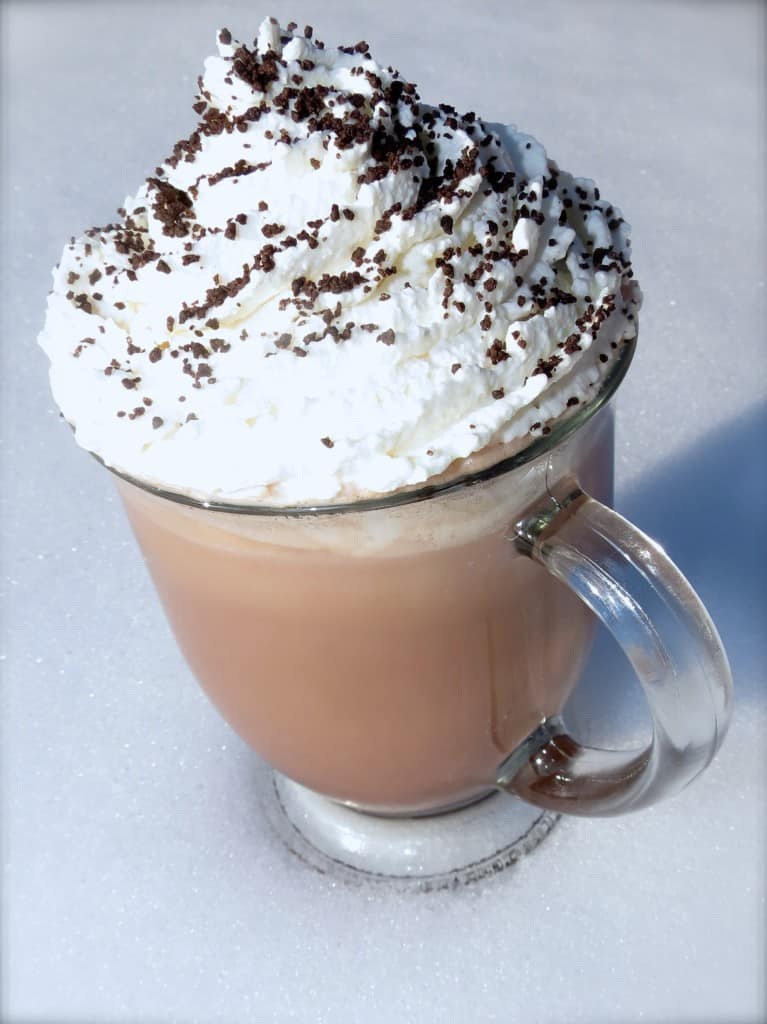 Now, go get some more logs for the fireplace, curl up on the couch and enjoy this yummy drink!
[pinterest]
Rich, Creamy Hot Chocolate
Ingredients
Hot Chocolate:

1/2

cup

sugar

1/3

cup

cocoa powder

1

pinch

salt

1/3

cup

water

3/4

tsp

vanilla extract

1 1/2

cups

half and half

2 1/2

cups

milk

Whipped Cream:

1

cup

heavy cream

2

tbs

confectioner's sugar

1

tsp

vanilla
Instructions
Before you begin, place your metal bowl and whisk in the freezer so it has time to get cold

For the Hot Chocolate:

In a saucepan, heat the water until it comes to a boil.

Combine the sugar, salt and cocoa powder in with the boiling water.

Whisk the mixture until it becomes a "syrup" like consistency and let it come to a gentle boil for a minute or so, until very hot. BE CAREFUL that it doesn't scorch!

Pour in the milk and half and half.

Add vanilla and heat until very hot (not boiling).

Take it off heat, let it cool and drink up!

For the Whipped Cream:

Take your metal bowl and whisk attachment out of the freezer and attach it to your stand mixer.

Whip the heave cream on high-speed for 2 mins or until stiff peaks form.

Combine the sugar and vanilla and beat some more until light and fluffy.

*Be careful to not over-beat because it will get very stiff.
Recipe adapted from allrecipes.com