Chewy and soft spicy molasses cookies are the perfect cozy cookie for Fall!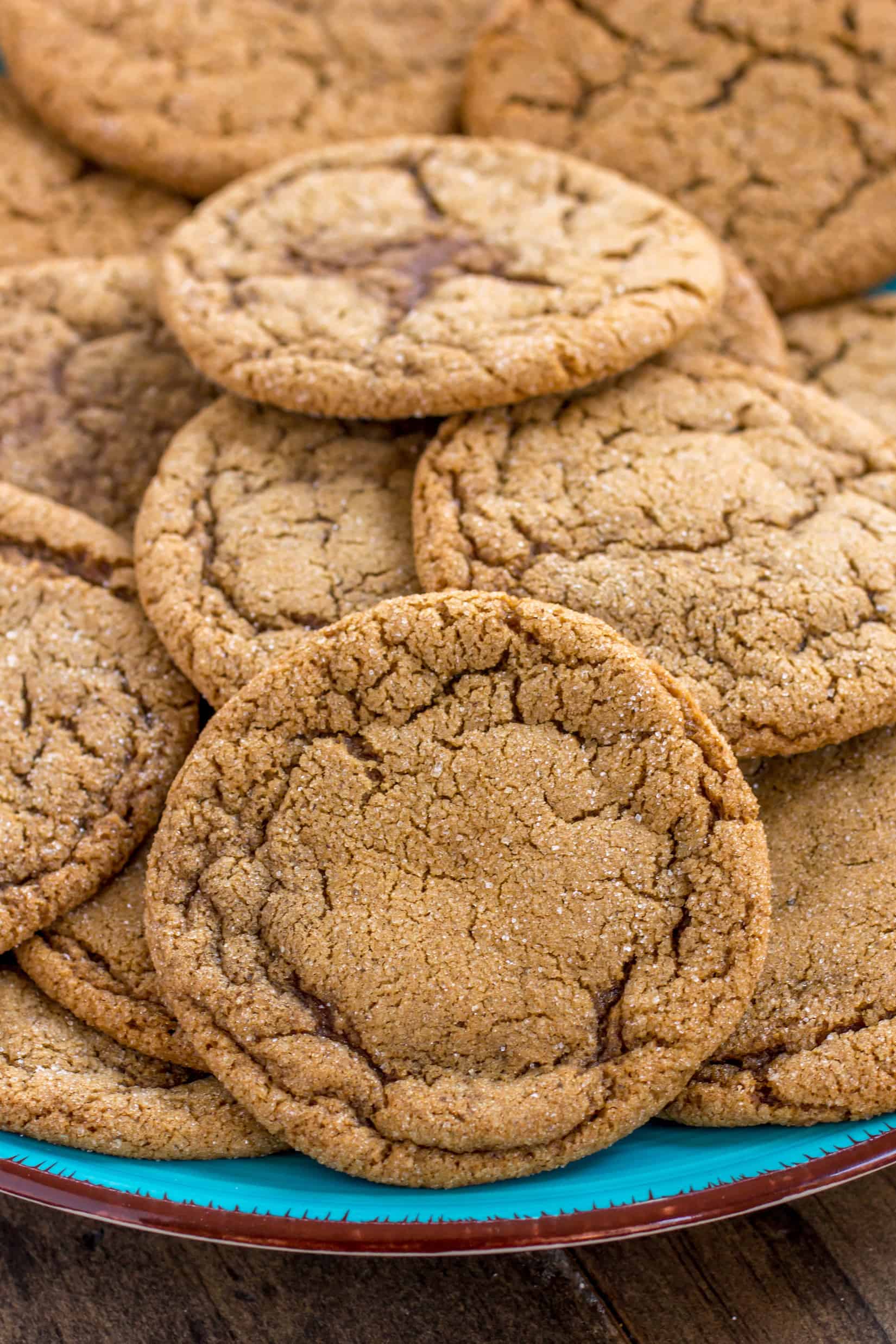 Just popping in after a few days full of lots of fun stuff! First there was Thanksgiving, then Saturday was my baby boy's 4th birthday + birthday party so it was a pretty eventful couple of days! I hope everyone had a wonderful Thanksgiving filled with tons of food and of course tons of dessert. Today I've got what has turned out to be one of my favorite cookie recipes! I took my favorite soft and chewy gingersnap cookie recipe and made it into more of a molasses-focused cookie and they are out of this world!
The smell of these cookies alone is enough to make me swoon! They have a nice zing from the ginger and other spices and such a delicious molasses flavor. The use of dark brown sugar in the dough lends a richer, deeper flavor.
I bet you can't just stop at one!
You can get the full recipe and instructions over at DIXIE CRYSTALS!