Strawberry shortcake in an easy-to-make cupcake. Vanilla cupcakes stuffed with a whole fresh strawberry inside and topped with a dreamy whipped cream frosting!

One of the most popular desserts during the Summer is strawberry shortcake. There's something just so refreshing about a sweet cake with fresh berries and fresh whipped cream that is SO refreshing! Right? Well, sometimes making strawberry shortcake can get a little complicated and the store bought cakes + whipped cream just don't compare to homemade.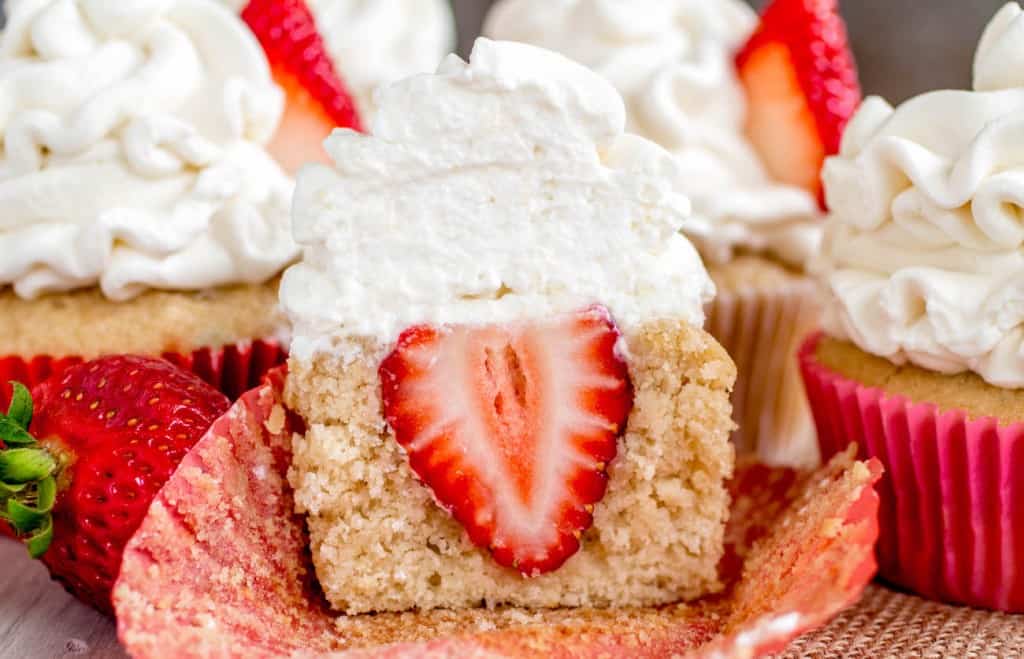 SO, I have a solution for you guys. STRAWBERRY SHORTCAKE CUPCAKES! Sorry for shouting. I'm so excited about these! They are super easy to make and come out sooo delicious. The strawberry in the center of each bite is such a nice surprise!
You'll bake my favorite light and fluffy vanilla cupcakes and after they cool, you'll hollow out the centers with a knife and stuff a strawberry in there. Whip up some whipped cream and top the cupcakes and there ya go, a perfectly unique way to eat strawberry shortcake!
You can find the FULL recipe over at Dixie Crystals!