Tiramisu Muffins that are filled with the traditional tiramisu flavors of espresso, cocoa, and mascarpone!
Tiramissuuuuuuuuuu! One of my favorite Italian desserts of all time that I don't get to enjoy more often than I should. These muffins have all of the flavors you know and love about traditional tiramisu. I mean, well, minus the lady fingers. I did however, include some mascarpone, espresso and cocoa powder!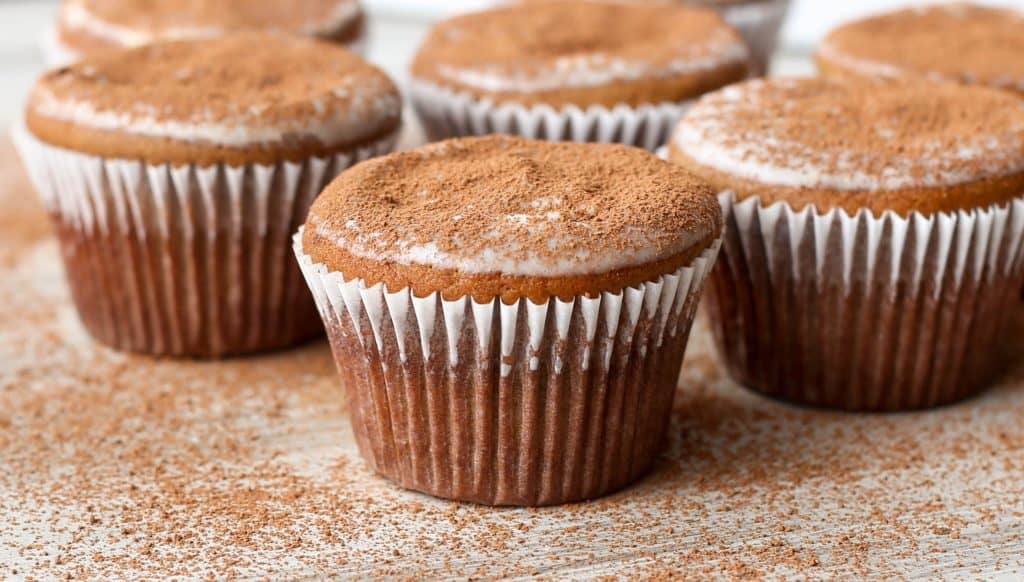 These muffins pack a powerful, flavorful punch and you can taste all of the flavors in every bite. They're one of my favorites and I'll be making these over and over again. I really wanted to mascarpone to stand out quite a bit so along with baking it into the muffins, I sweetened some with a little sugar and dipped the tops into it. The cocoa powder on top is totally necessary to give them the classic tiramisu look!
Get my FULL recipe and instructions over at –> Dixie Crystals!