[pinterest]
Homemade Caramel Sauce.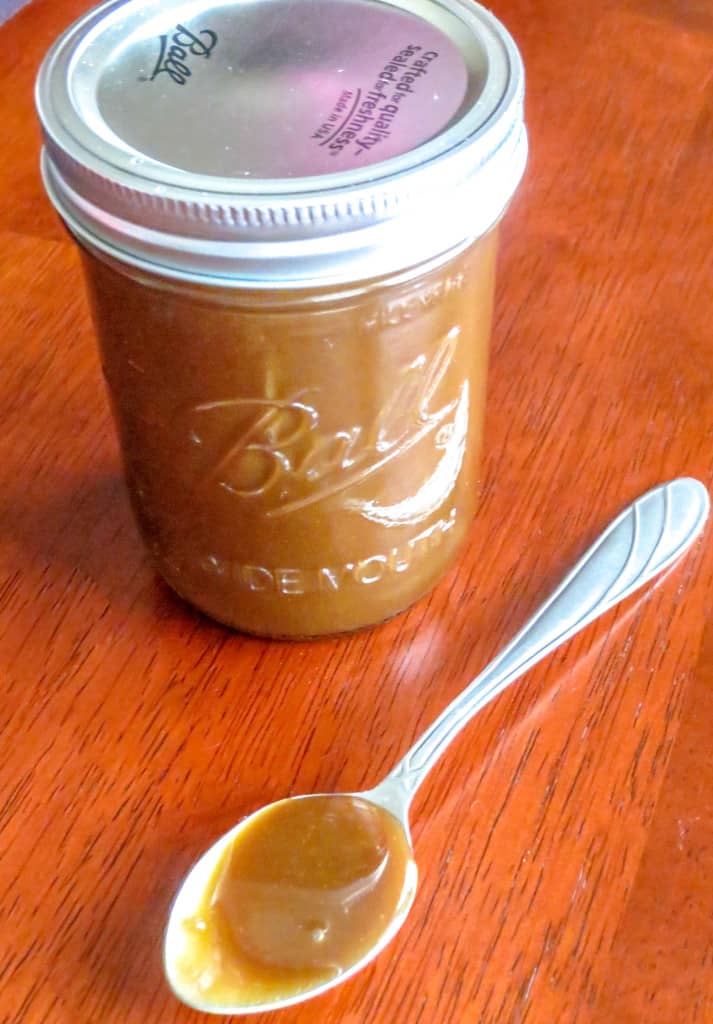 This recipe gives you the creamiest, smoothest caramel sauce. You can use it on anything! It's perfect on ice cream, cookies, cheesecake, cupcakes or just right off the spoon! Yum!
I never knew just how simple caramel was to make, until I tried it for myself! You just put all of the ingredients in a small pot, mix em' around and let them boil until the mixture thickens up. Add in your vanilla and you're done in about ten minutes! How easy is that?!
This caramel sauce is perfect and is ready in minutes if you are having a last minute caramel emergency!
[pinterest]
Homemade Caramel Sauce
Ingredients
1

packed cup brown sugar

1/2

cup

half-and-half

4

tablespoons

butter

1/4

tsp

+ pinch of salt

1 1/2

tsp

vanilla extract

-- you will likely have some left over--
Instructions
1. In a small saucepan over medium-low heat, melt butter.

2. Add in the cream, brown sugar and salt and mix until well blended.

3. Allow mixture to come to a boil for about 10 minutes, stirring constantly until thickened.

4. Once thickened, add vanilla and continue to whisk for about another minute.

5. Remove from heat and let cool down a bit.

6. After use, you will most likely have some left over. Store in a mason jar or any airtight container in fridge for up to 2 weeks.