[pinterest]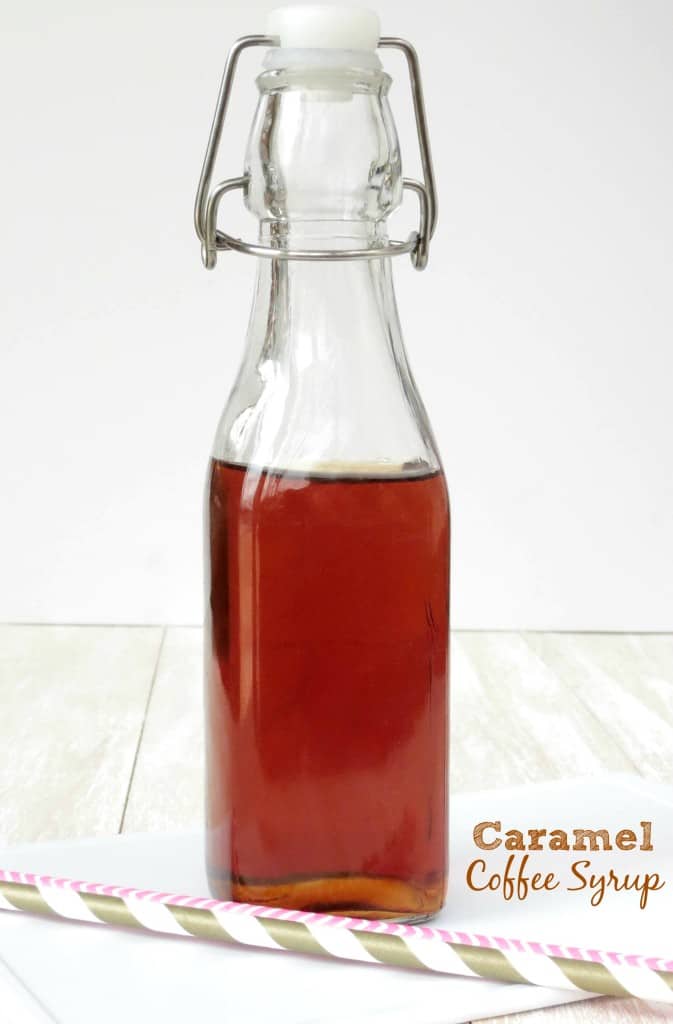 This caramel coffee syrup has literally changed the way I drink coffee forever. I'm not the biggest fan of hot coffee, only of extremely rare occasions, I'm much more an iced coffee girl. In fact, I have iced coffee every morning, I find it's way more refreshing than a hot drink, I don't know why, that's just my opinion. I am always experimenting with different recipes and could never find the right one. Some would come out tasting pretty good and then when put in the fridge the syrup would be hard as a rock in no time. Annoying. So, one day it dawned on me to try a simple syrup.. DUH! I can't even believe I didn't think of this sooner. I looked on pinterest and some online websites to see if anyone discovered this delicious concoction also, and I was saddened to see that I wasn't as smart as I thought and that there were hundreds of different variations of simple syrup coffee syrups. Darn it!! Oh well, it is amazing anyway.
Whenever I go to Starbucks I always get a caramel iced coffee. I know, how boring? Or what some like to call, cream and sugar with a splash of coffee, ha ha. This syrup tastes EXACTLY like their caramel syrup! It has the exact same silky texture and flavor, it's amazing that it can be re-created at home. Funny story: I used to work at Starbucks a few years back. It was the best job ever! It was so much fun creating all different types of drinks and of course the best part was getting to try them all for free! I still never got over my fear of espresso though. Lattes are do-able.. with half the amount of espresso (whimp). I just don't know how people could just throw back one of those little espresso shots. I wanted to gag every time!
Being a retired barista, I can vouch that this syrup is exactly like the one you would get at your local Starbucks. Yeah, you can go there and buy the syrups from them, but it's so much easier (and cheaper) to make it at home! It literally takes 5 minutes on the stove top and you can put it into your coffee right away. The syrup dissolves in your coffee whether cold or hot and you never get that gross coating at the bottom. It just has the most delicious flavor!! I make double batches because I go through it so quickly.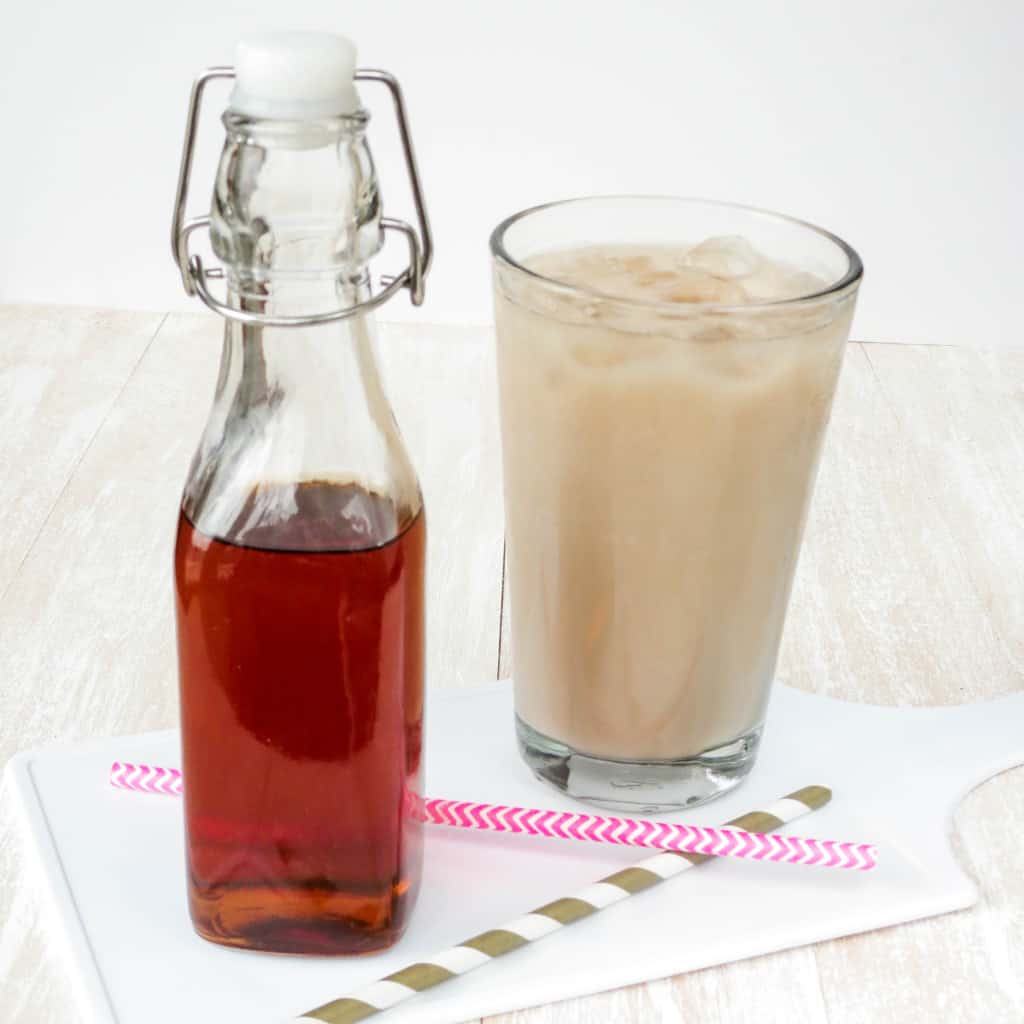 With this syrup, you can leave out the vanilla extract and change up the flavor to anything you want! Peppermint, raspberry, coconut, orange, etc. You can even add no flavor at all and just have liquid sugar instead of using granulated sugar in your coffee and having the gross sugar granules get sucked up your straw, only to leave you with a mouthful of sugar - yuck!
If I haven't sold you on this delicious syrup yet, all I can say is, you are missing out! 🙂
[pinterest]
📋 Recipe
Caramel Coffee Syrup
Ingredients
1

cup

granulated sugar

1

cup

water

3

tbs

vanilla extract
Instructions
In a small saucepan, heat sugar and water and whisk until all sugar is dissolved. Remove from heat and stir in vanilla extract. Pour into a syrup bottle or any container with a lid and store in refrigerator for up to 3 weeks.
The provided nutritional information is an estimate per serving. Accuracy is not guaranteed.
Tried this recipe?
Let us know how it was! Leave a comment below & tag @sprinkle_some_sugar on instagram!
[pinterest]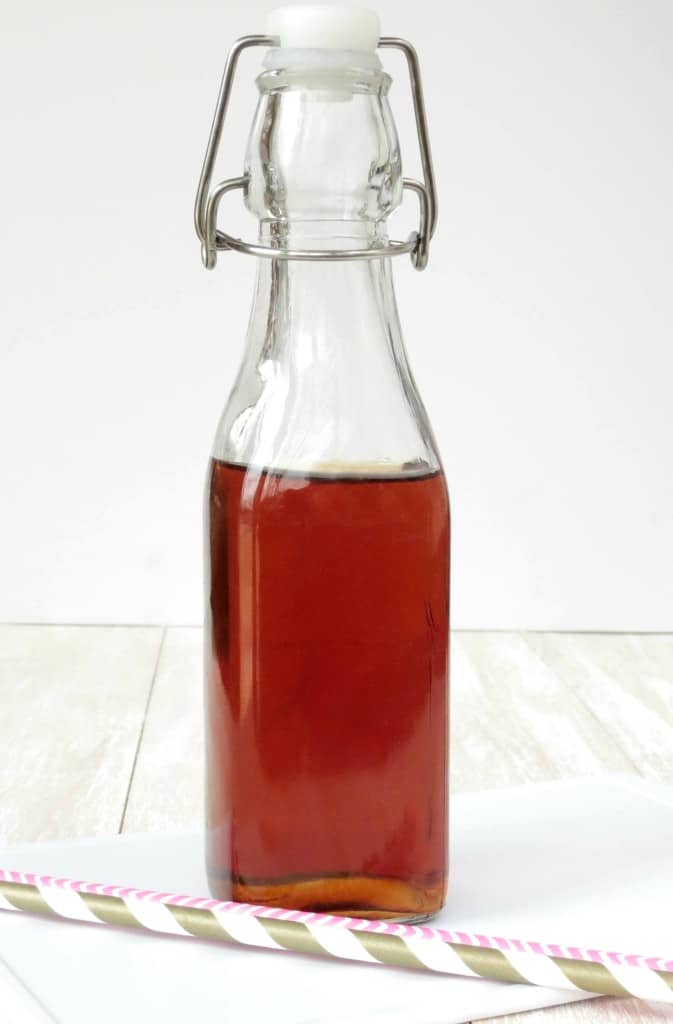 [pinterest]