This makes the richest, creamiest hot chocolate you'll ever have. Keep a batch of this made for the cold winter months!
I've told you guys about my love for hot chocolate numerous times, but I think now it's gotten to an unhealthy level (literally). I just really think there is nothing more comforting than a big mug of steaming hot, hot chocolate, curled up under my warm covers watching my shows. Is it just me or is holding a hot mug of anything just like, so soothing and relaxing? I don't know. I have a cup (or several cups) of hot chocolate everyday. I'm somewhat of a hot chocolate connoisseur, so I know my stuff. And I'm telling you, this homemade hot cocoa mix makes the richest, creamiest hot chocolate you'll ever have!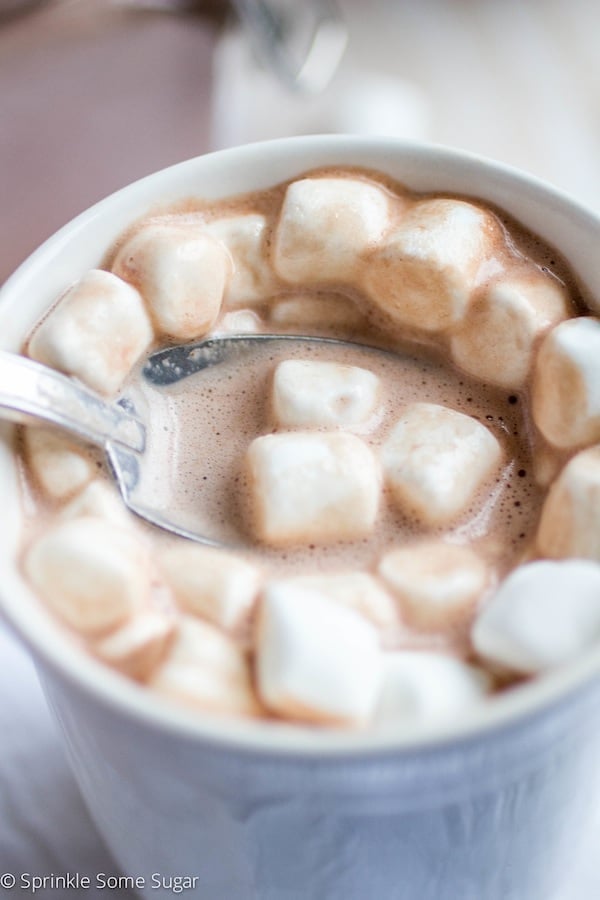 We've finally come to the time of year in New Jersey where it is so bitter cold out, your fingers and nose feel like they're about to chip off from being outside in just a matter of minutes. I am so (SOOOO) not a winter person. I prefer to be inside doing warm things in warm fuzzy socks with warm fuzzy pajamas on.. all day long. With an extra large mug of hot cocoa in my hands, of course!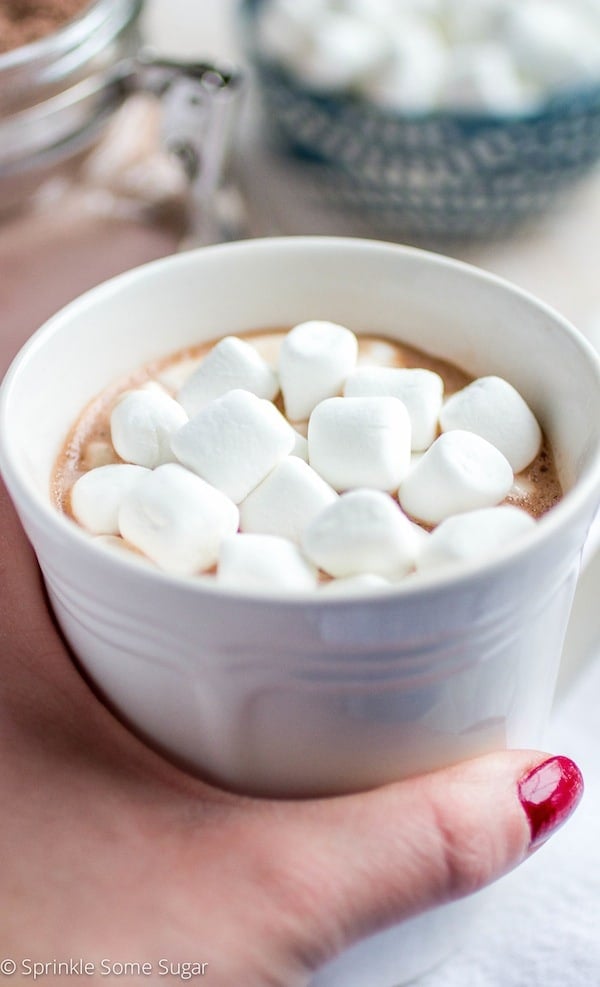 This hot cocoa mix tastes sort of like hot cocoa in the packages but 10x better because there is no chemical-ish after-taste. It's so weird because I was at my grandmother's house the other day and I was FREEZING so she made me a cup of hot cocoa using the packaged powder (mind you, those used to be my favorite) and I didn't even like it anymore! *GASP* It tastes SO fake once you get used to having the real stuff! And now? I'm never turning back. I bet you won't either after tasting your first mug of this gloriously creamy, chocolatey drink.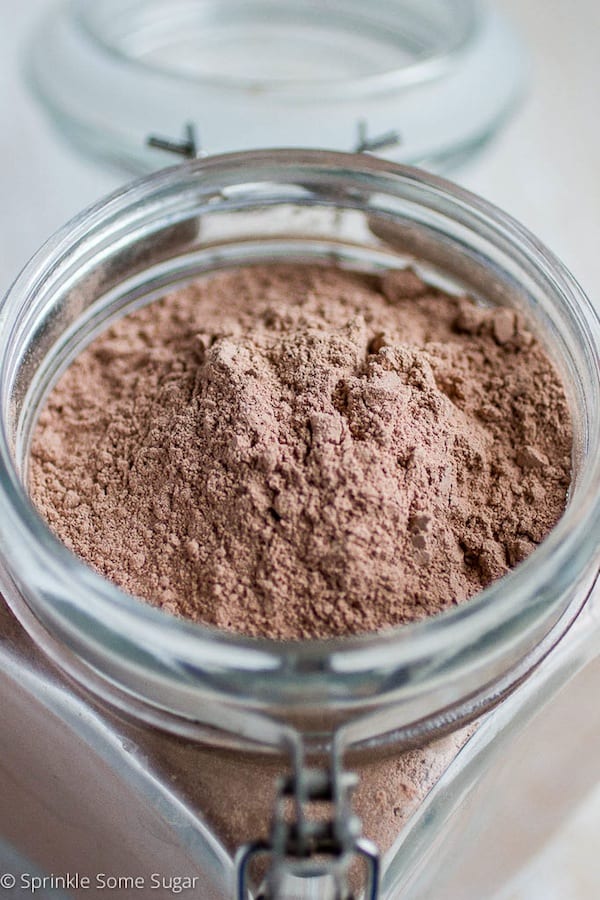 Make a batch of this for the cold winter months ahead, you won't be sorry you did!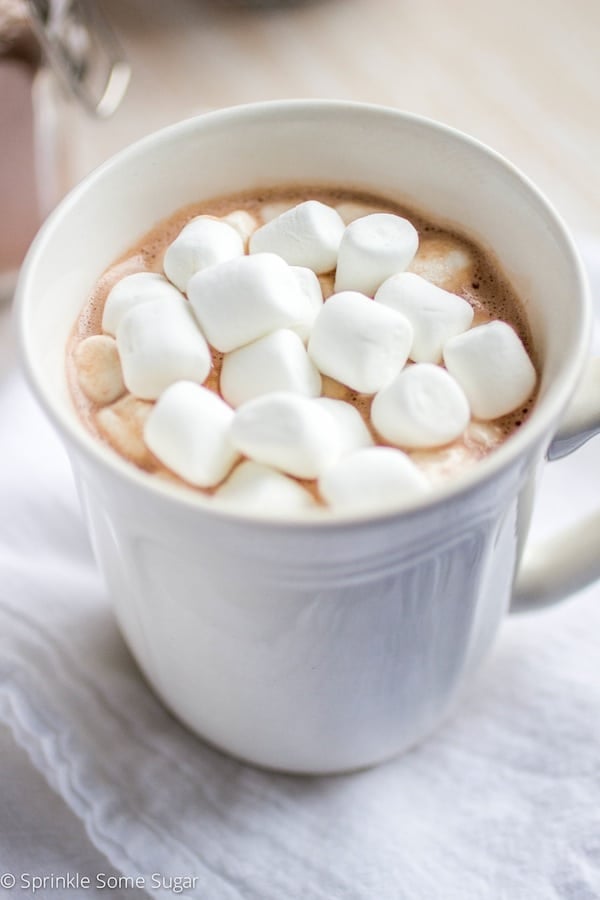 Or if you're like me.. you'll have it on hand all year long to curb your hot chocolate cravings!
[pinterest]
Homemade Hot Cocoa Mix
Ingredients
3

cups

nonfat dry milk powder

2

cups

confectioner's sugar

1 1/2

cups

cocoa powder

1 1/2

cups

white chocolate chips

pinch

salt
Instructions
Dump all ingredients into a food processor and pulse until white chocolate chips are finely ground. This makes a large batch, so if your food processor isn't large enough, you may want to do this in two batches. Spoon mixture into an airtight container.

To make a cup of hot cocoa, measure 1/3 cup of hot cocoa mix into a large mug and pour 1 cup of hot milk on top. Stir until everything is completely combined and top with marshmallows or whipped cream if you desire.

Homemade Hot Cocoa Mix will keep for up to 3 months stored in an airtight container.
Recipe from Mel's Kitchen Cafe.
[pinterest]