Rich and creamy Red Velvet Fudge, swirled with white chocolate.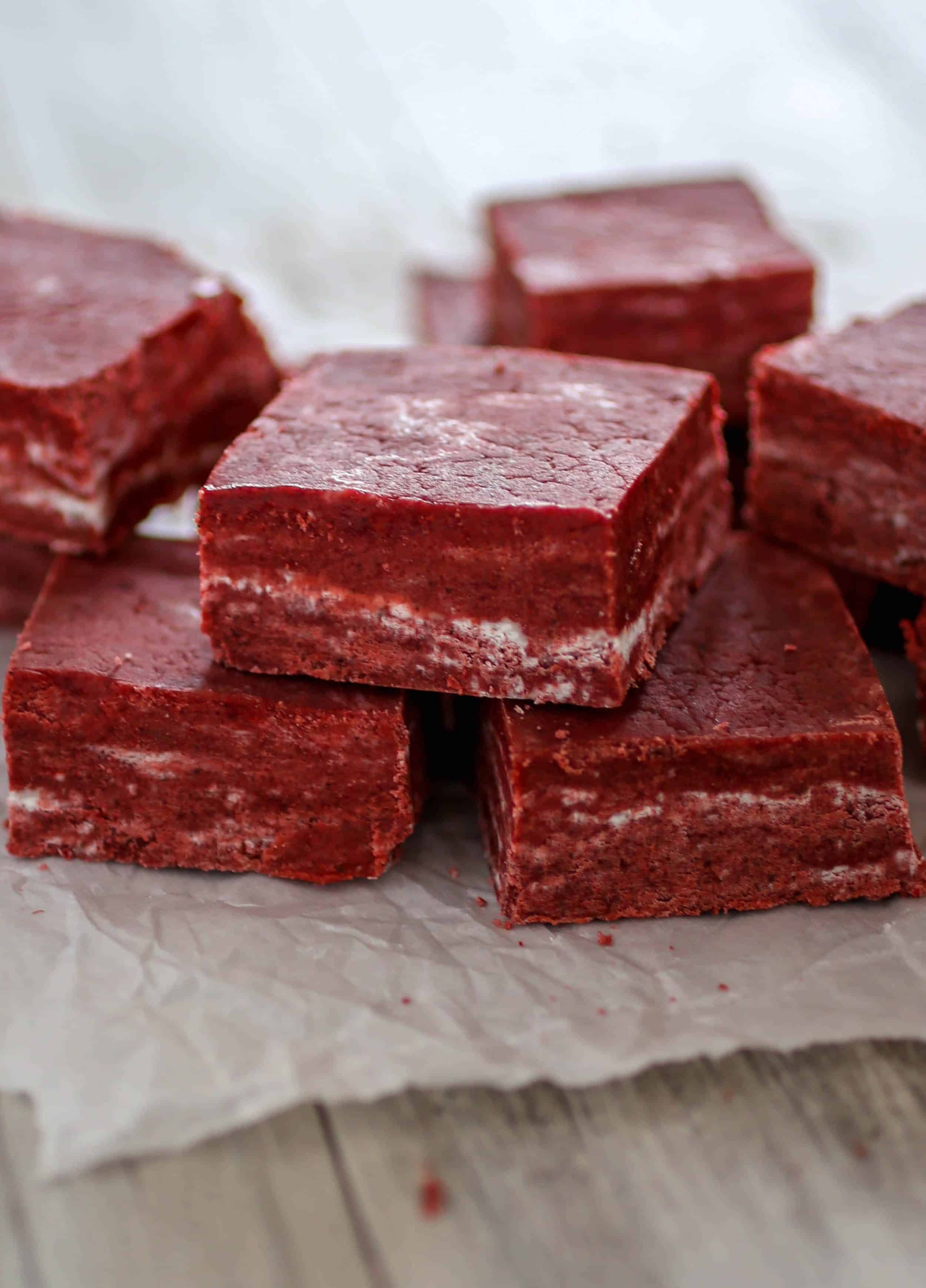 It's been a while, you guys. I've had a pretty crazy couple of months and took a little bit of time off to reflect on some things, but I'm back and I'm here to stay! I needed that time off from the blog to really figure out some personal things in my life but I missed blogging way too much. Anyways, I'm back with a delicious recipe for red velvet fudge! What makes this fudge unique, is that it's made with cake batter. So technically, this is kind of like a red velvet cake batter fudge. My favorite part about the fudge is the white chocolate that gets swirled throughout, it makes it super pretty and gives it that marble effect you see here in the photos!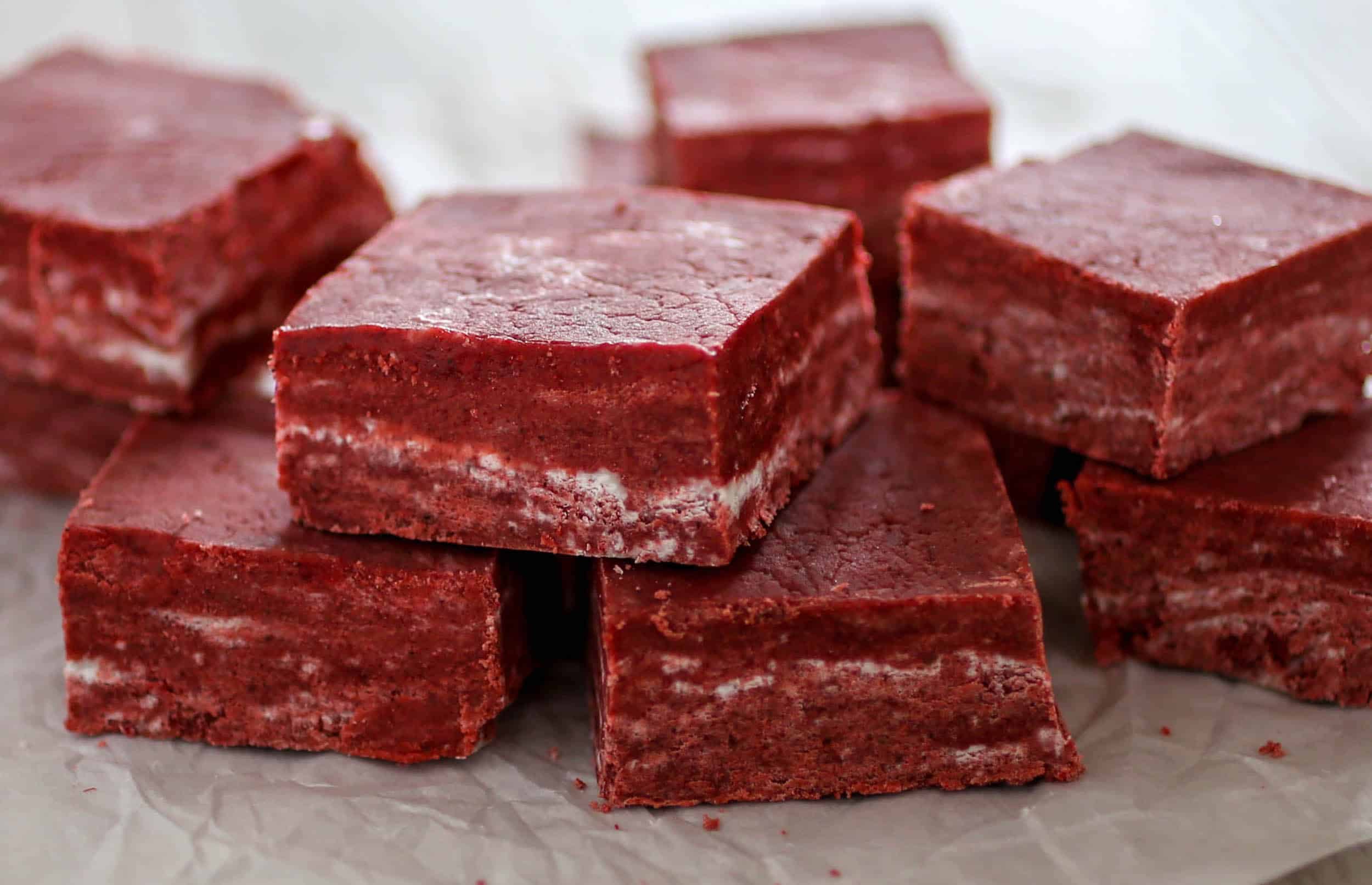 Making this fudge couldn't be more simple. Everything gets thrown into a bowl (without stirring!), except for the chocolate chips, and microwaved until the butter is melted. You'll mix it up and at the last second add in the white chocolate chips. Folding them into the warm fudge mixture will make them just the right amount of melty so they'll swirl around the fudge and create that beautiful marble.
While this fudge isn't "real" fudge, it's super close, tastes exactly the same and is much easier to make!
Get the FULL recipe + instructions over at --> Dixie Crystals! <--