These super moist and flavorful muffins are the perfect breakfast for a chilly Fall morning!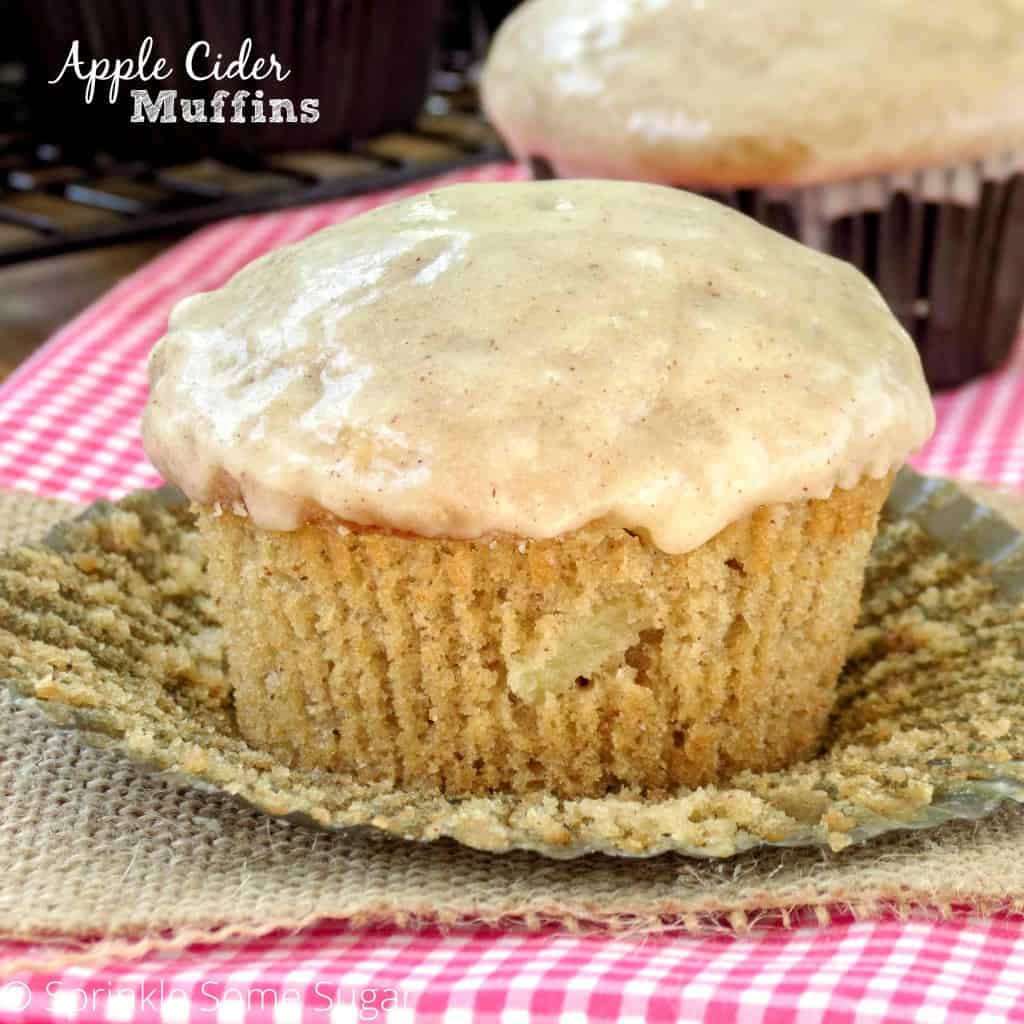 Cozy, comforting muffins perfect for the chilly mornings coming up! If there's one thing I love, especially on the weekends, it's a muffin for breakfast. There's just something about having a fresh out of the oven warm muffin early in the morning that is SO comforting! These Apple cider muffins are jam packed with so much Fall flavor, they'll blow your mind.
After making these I'm not even ashamed to say that I had three. Yes, THREE in a row. I seriously couldn't help myself they are THAT good, people! I brought some over to my grandmother's house the day I made them because she's always asking me to make here something with apples and she had two in a row. I'm sensing a pattern here?? Maybe she's where I get my absolute ZERO self control for sweets from! I finally figured it out!
Side note: This is the apple cider I used in the photo below and it is AMAZING! I went to Trader Joe's for the first time a few weeks ago and OMG I wanted to buy everrrrything! If you've never been there, you need to go asap. Did you know when you buy one of their spreads they give you spoons to eat it them in the car I guess? I didn't do this of course.. Okay, I had ONE spoonful. Isn't that crazy though? When the guy asked me if I wanted a spoon I thought he was joking! Ha ha.
Anyways, back to these apple cider muffins. You just really need to make them, you will fall in love! (You see what I did there?)
[pinterest]
[pinterest]