Rich, buttery homemade ice cream with brown sugar and toasted pecans for that southern buttered pecan flavor.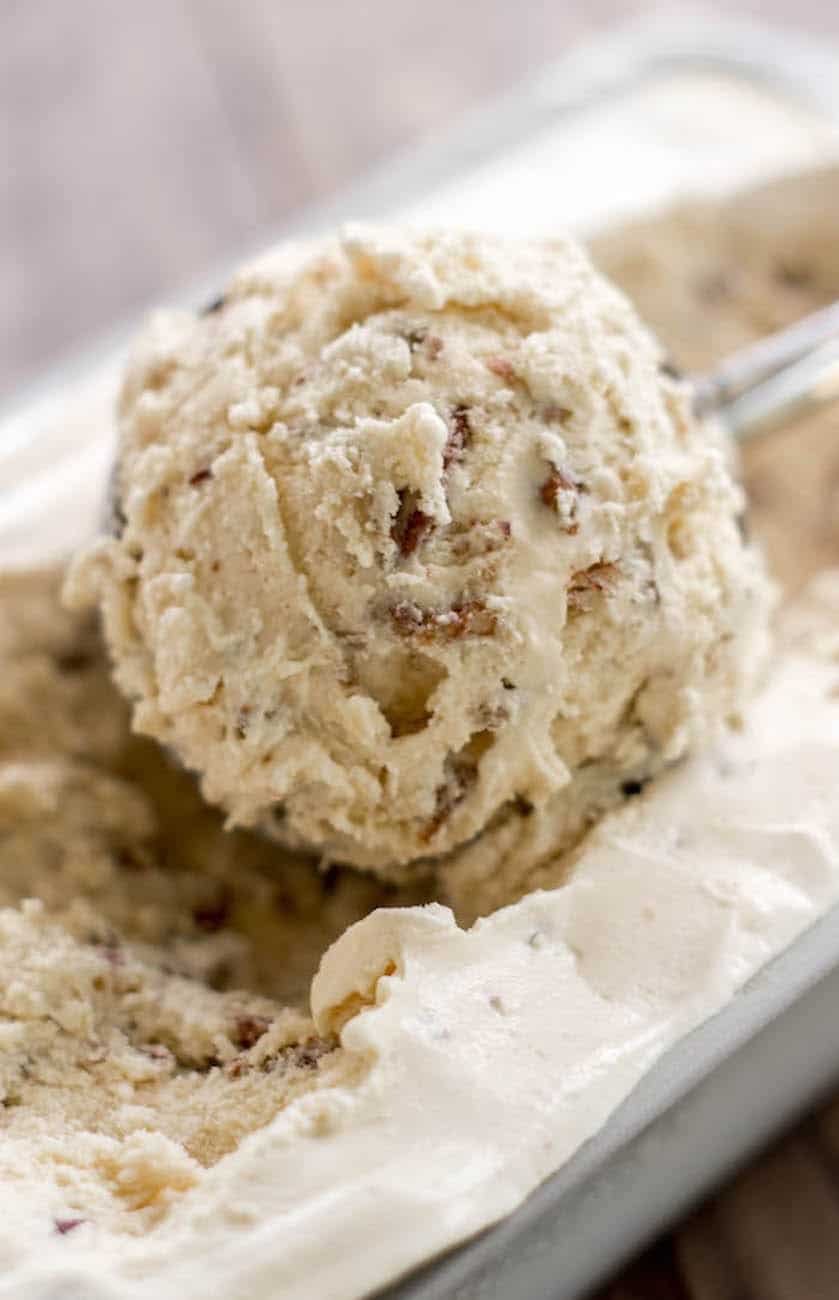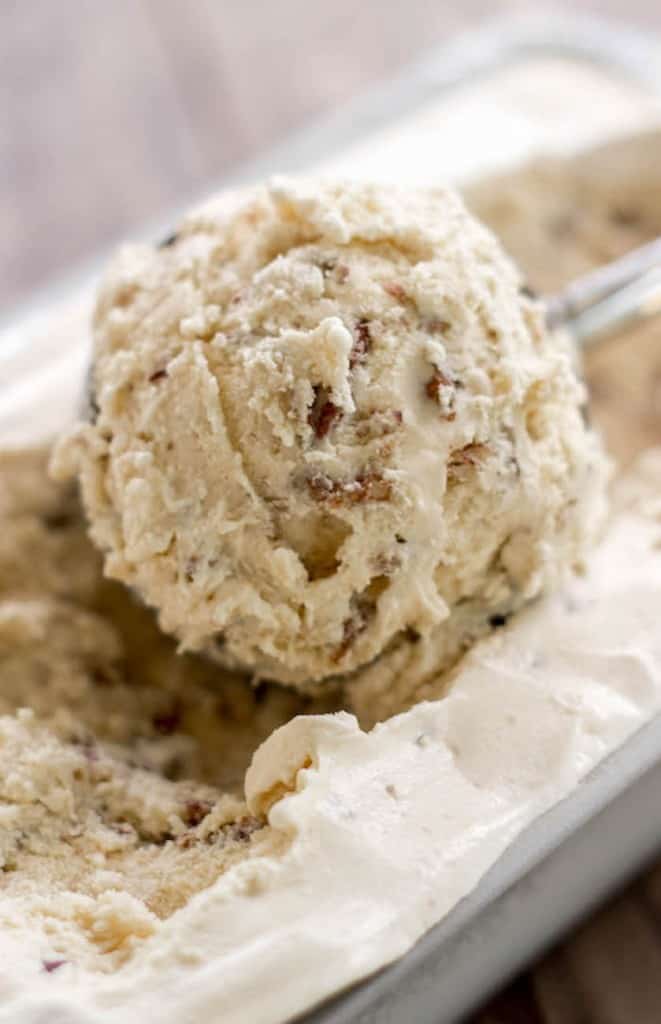 To kick off Summer my son has been sick for almost a week now - ahhhhhh someone send help. Or lot of coffee. Or ya know, some wine? Yes, lots of wine. He's much better today, thank goodness. Even though my poor little buddy is sick, I still wanted to celebrate the start of Summer, so I made some buttered pecan ice cream! My ice cream maker is always churning all Summer long. I cannot get enough of it. Making homemade ice cream with a custard base at home is easier than you think. I love making no-churn ice cream recipes too, but sometimes I just go for the full on homemade version and it's even better.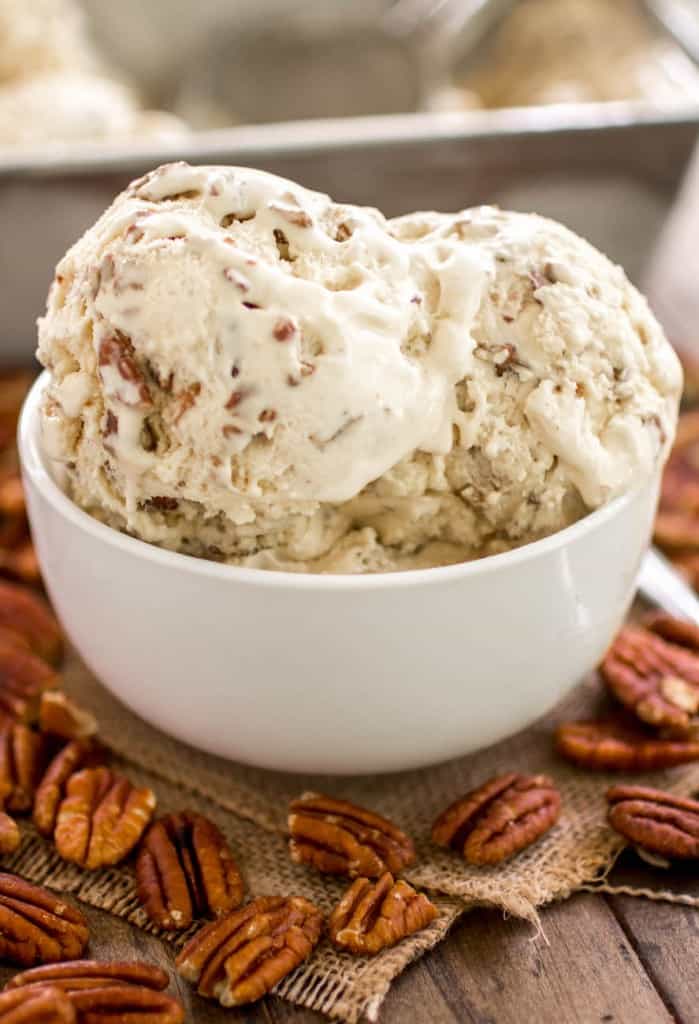 I just got into buttered pecan ice cream this year. The thing I hate about some of the brands that I've tried is that most of them seem to taste like vanilla ice cream with chopped pecans folded in. BORING! I took the liberty of fixing that for you guys. The ice cream recipe is typically vanilla ice cream but instead of using granulated white sugar, i subbed in brown sugar to kick up the flavor a notch. It's delicious!!
The pecans are toasted on the stove top in a little but of butter and then cooled down to stir into the ice cream. You can opt to just use regular chopped pecans, but toasting them in butter makes them soooooo much better.
If you're a buttered pecan ice cream lover, you've GOT to try this homemade recipe!
You can find the FULL recipe HERE at Dixie Crystals!