[pinterest]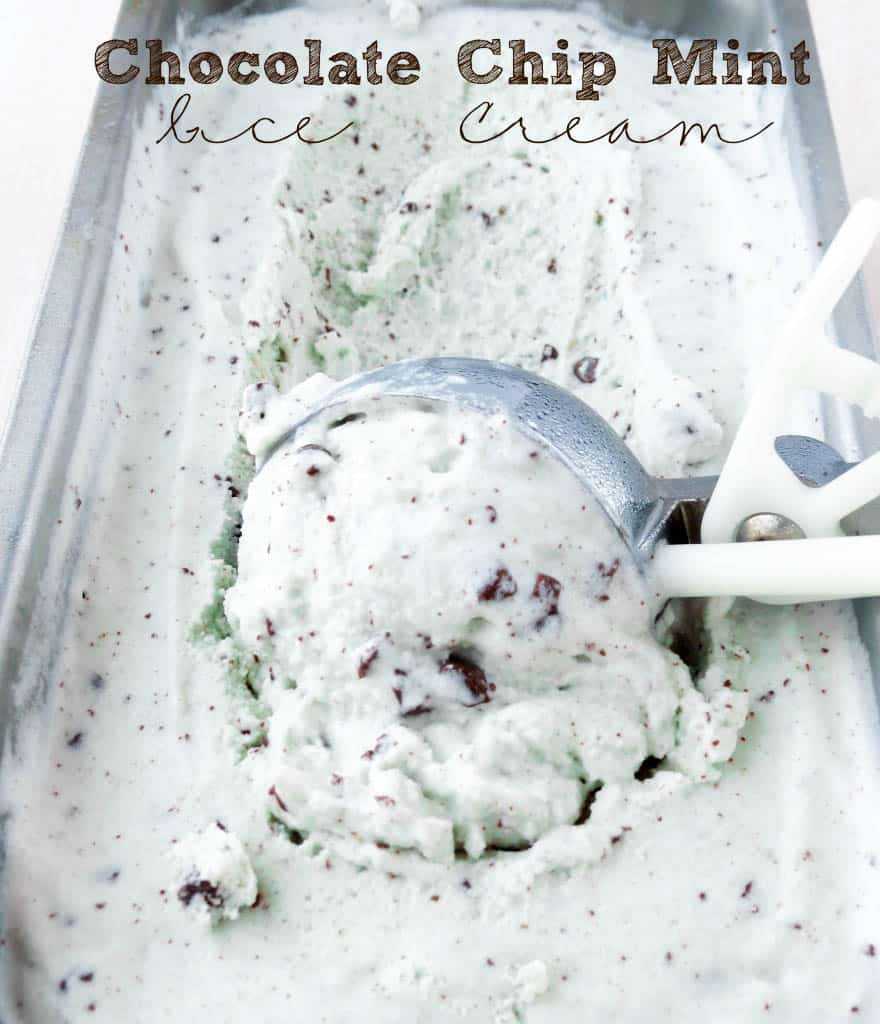 I already told you guys about my s'mores addiction and well, chocolate & mint come in a very close second. The combo is so fresh and cooling and just.. perfect! The best part about me making anything chocolate and mint is that my boyfriend doesn't like the combo. Which means.. more for me! And my little guy too. He loves it and I guess he basically loves anything with chocolate so I guess he doesn't count. I have a little sugar addict in the making. He's definitely my kid! This ice cream is so creamy and minty fresh and the little chunks and flecks of chocolate make it all the more amazing.
I love how easy this ice cream is to make without putting in much effort. No tempering of the egg yolks and stuff like that. You just simply whisk the ingredients together, throw into ice cream machine, freeze and you're done. Easy peasy. You won't even miss the whole custard base making because the extra heavy cream makes it rich and creamy on it's own and you still get delicious ice cream without all of the work!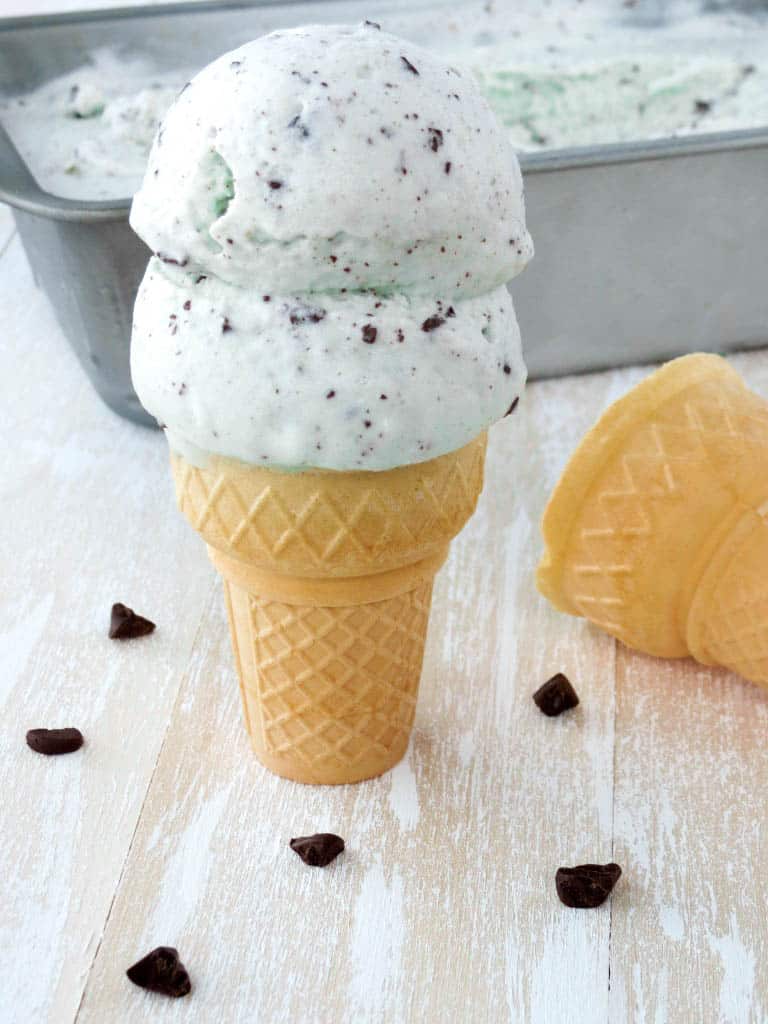 I mean, come on.. look how pretty it is!
While making it the only suggestion I have is to start with a lower amount of peppermint extract and then go from there. I like mine pretty minty but you don't want to go overboard and have it taste like toothpaste. Gross.
Fellow chocolate and mint addicts, you are going to love this ice cream.
📋 Recipe
Chocolate Chip Mint Ice Cream
Ingredients
1

cups

whole milk

2

cups

heavy cream

¾

cup

granulated sugar

1

teaspoon

vanilla extract

2

teaspoon

peppermint extract

1

cup

semi-sweet chocolate chips

roughly chopped

pinch

salt

6-10

drops green food coloring
Instructions
Combine milk, cream, sugar, vanilla, salt and peppermint extract in a large bowl and whisk vigorously until all sugar has been dissolved. Add green food coloring to desired color. Pour mixture into ice cream maker and freeze according to manufacturer's instructions. After about 15 minutes of freezing, add chopped chocolate chips and continue freezing until thickened, about 25-30 more minutes. Spoon ice cream into a container to freeze until firm enough to scoop, about 3-4 hours.

Ice cream will stay creamy and fresh for up to one week stored in an airtight container in the freezer.
The provided nutritional information is an estimate per serving. Accuracy is not guaranteed.
Tried this recipe?
Let us know how it was! Leave a comment below & tag @sprinkle_some_sugar on instagram!
[pinterest]