Classic chocolate cake donuts you can make at home!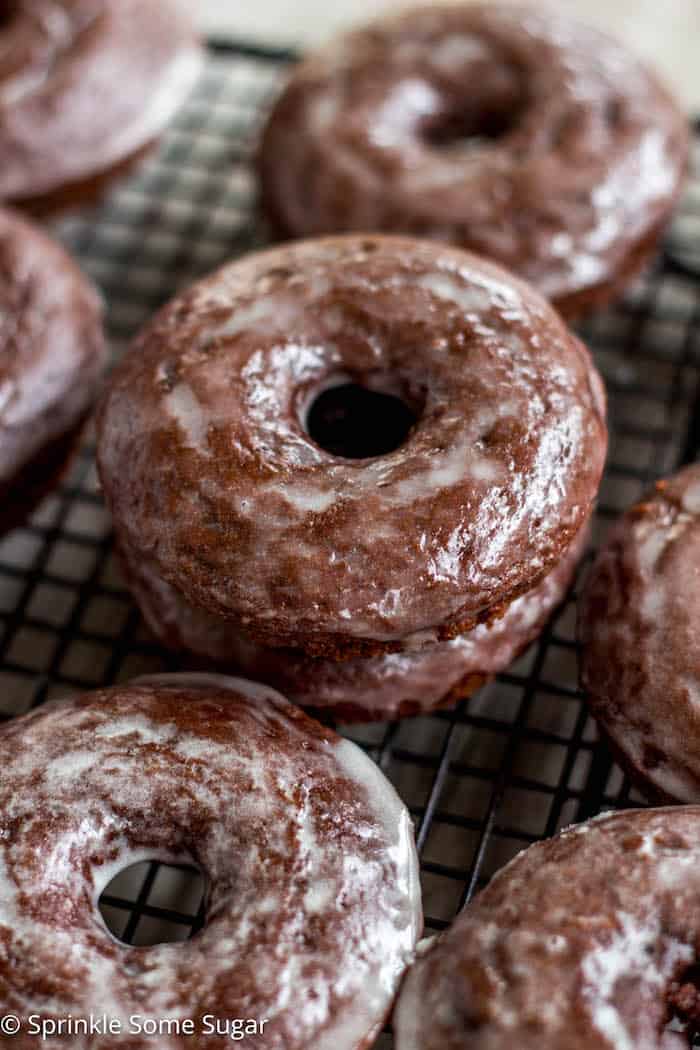 Happy Sunday, friends! I'm back finallllyyy after a torturous week. I got my wisdom teeth out last Friday and I developed dry socket over the week so that has NOT been fun at all. It's finally starting to subside though but it was pretty much the worst week ever. I swear, dry socket pain goes neck in neck with child birth - possibly even worse! Since I've been feeling better, I've been slowly getting back into the baking groove and I've had such a craving for a good chocolate cake donut. So here we are... glazed chocolate cake donuts!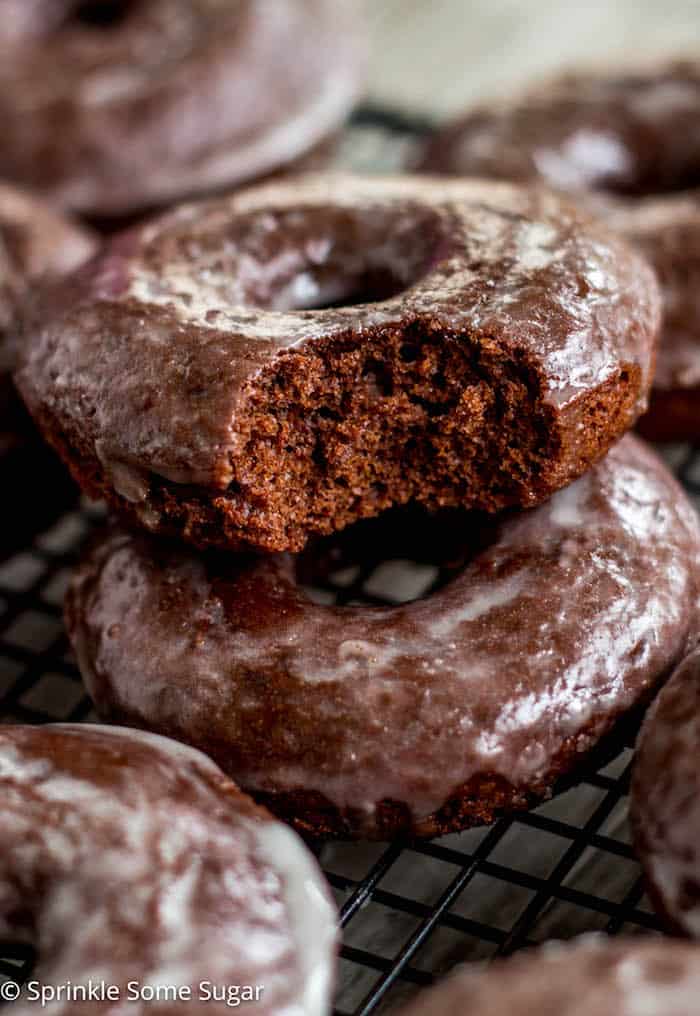 These donuts are just like the kind you'd get at a bakery. Just a perfectly basic, moist, yet crumby chocolate cake donut. But they are far from basic! They have a deep chocolate flavor and the crispy glaze on the outside gives them the extra sweetness they need. A note bout baking time: if you want more of a moist cake-like donut, you ca undertake them by a minute. I like mine to be more on the firm side, like they're supposed to be so I bake for the recommended amount of time in the recipe. If I wanted cake, I'd bake a cake. I love that these donuts are baked because the batter literally comes together in minutes and they're in the oven and on your table in under 30. Sweet deal if ya ask me! I <3 baked donuts.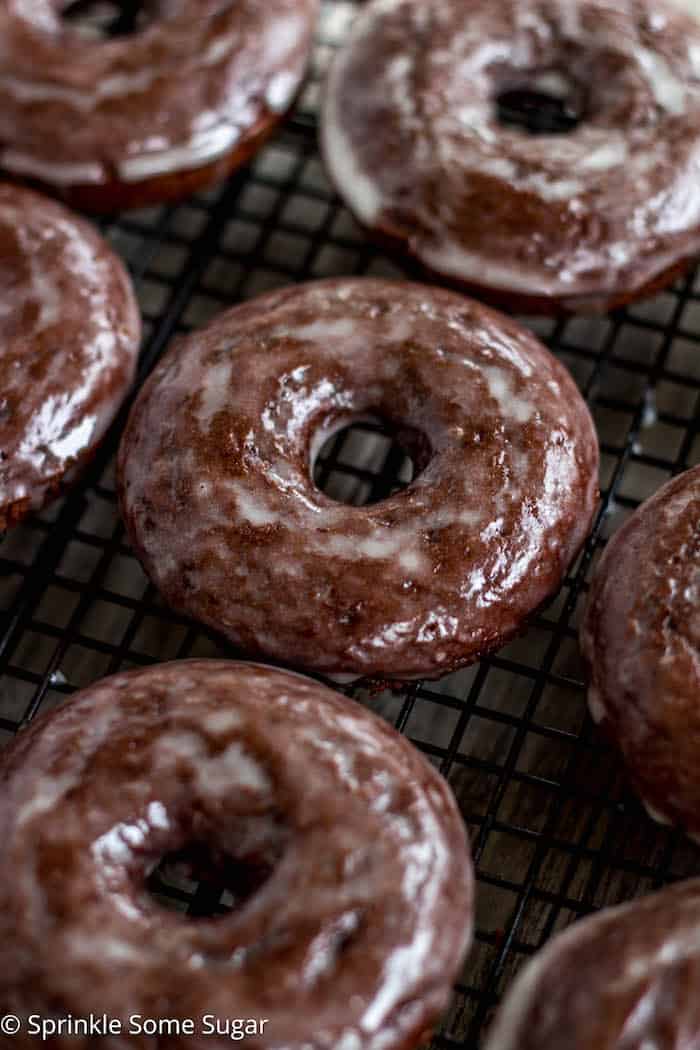 You will need a donut pan for this recipe but I promise you, once you buy one you will not be able to stop making ALLTHEDONUTS! Some of my favorite recipes are my cinnamon roll donuts and cinnamon sugar.
These donuts will for sure be a favorite for your chocolate donut loving peeps!
Glazed Chocolate Cake Donuts
Ingredients
*Chocolate Donuts*
2 ¼

cup

all-purpose flour

¾

cup

unsweetened cocoa powder

1

teaspoon

baking soda

2

teaspoon

baking powder

¾

cup

brown sugar

¼

cup

granulated sugar

¼

teaspoon

nutmeg

pinch

salt

8

tbs

unsalted butter

melted

3

eggs

1 ½

cup

buttermilk
*Glaze*
1 ½

cup

confectioner's sugar

1

teaspoon

vanilla extract

3-4

tbs

milk
Instructions
Preheat oven to 350 degrees. Grease a donut pan very well and set aside.

Whisk flour, cocoa powder, baking soda, baking powder, both sugars, nutmeg and salt very well. Add melted butter, eggs and milk and beat until mixture is smooth. Add batter to a ziploc bag and cut a corner off to pipe into donut pan wells. Fill them no higher than ⅔ of the way up so they don't bake over. Bake donuts for 12-13 minutes or until they are firm and spring back when you touch them. Pop them out of the donut pan and onto a cooling rack to cool until warm to the touch.

Whisk glaze ingredients in a small bowl and dip one side of warm donuts. Place on a cooling rack to dry. Glazed Chocolate Cake Donuts are best served immediately because they cannot be covered or the glaze will dissolve into the donuts. They are still tasty though! 🙂