Tart, tangy and sweet, these creamy Key Lime Cheesecake bars are sure to be a crowd pleaser!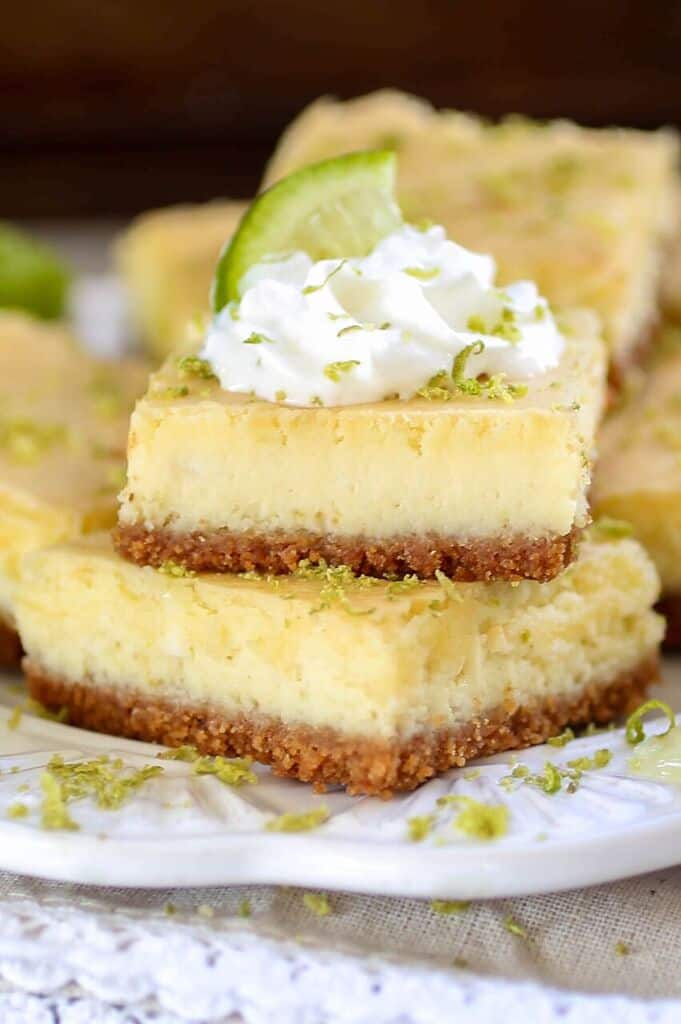 Cheesecake and key lime pie become one in this super easy dessert! If baking a cheesecake from scratch has you feeling a little uneasy, start off with these bars. Cheesecake bars are one of my favorite desserts to make for large crowds because I feel they're much easier and feed a large amount of people. These bars are the perfect combo of tangy, sweet, tart and let's not forget creeeeamy!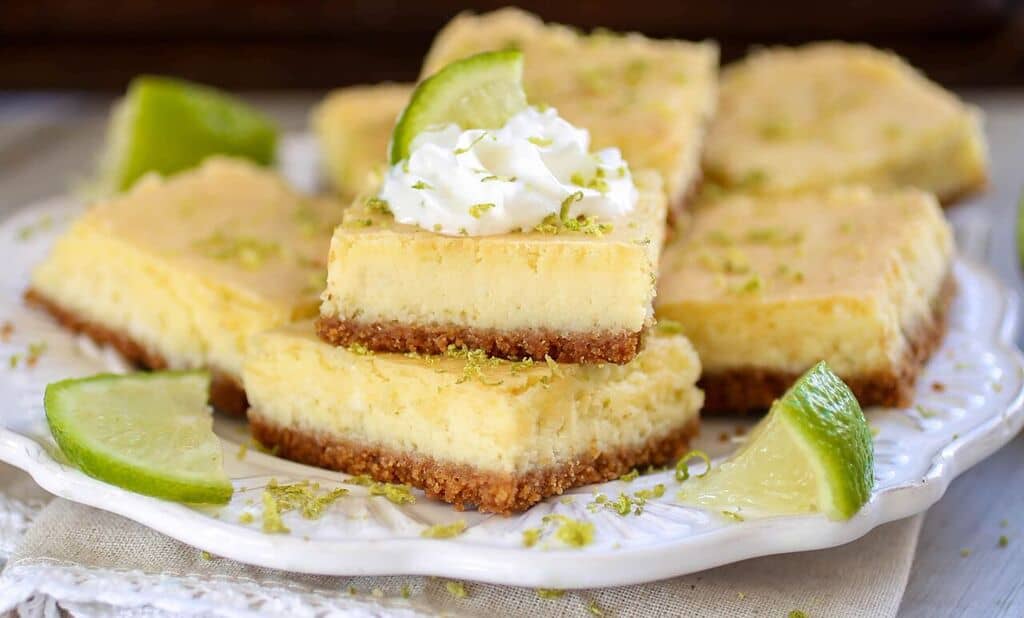 These heavenly bars start off with a homemade graham cracker crust. Super easy and straight forward. Some graham cracker crumbs, a little melted butter and a little brown sugar is all you need here. mix it up and pat it down into your prepared baking pan. Then, you'll follow my instructions on how to quickly whip up the filling. Bake it up and reap the amazingly delicious results.
I should note that regular limes work just fine here, you don't necessarily *need* to use key limes. You'll drive yourself nuts trying to juice them!
Get my FULL recipe and instructions over at Dixie Crystals!