This pound cake has such a wonderful velvet-y texture and is loaded with lots of buttery and vanilla flavor.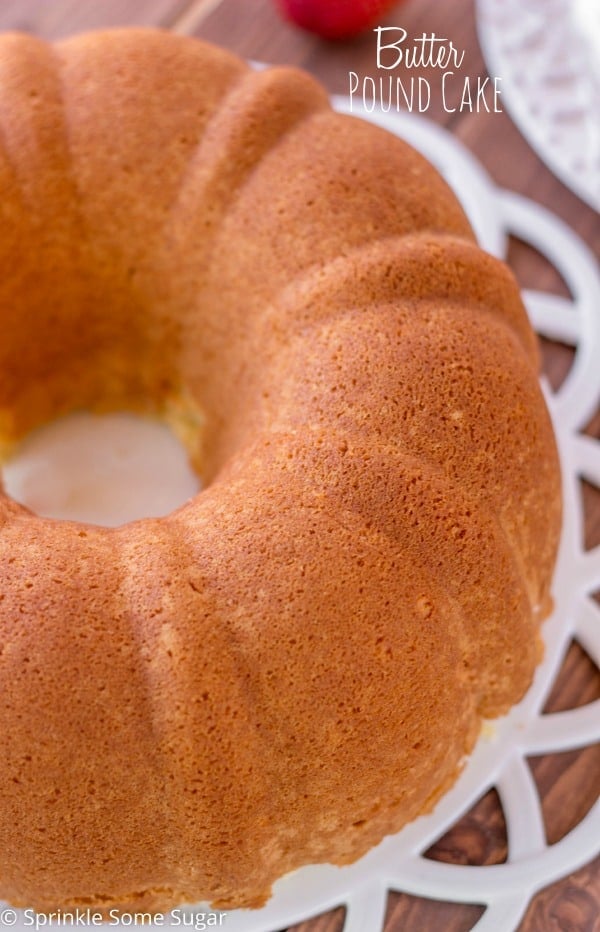 Wow! It's been a long week (and a few days) and I have to admit, it's been a little hard getting back into the swing of things in terms of work BUT I'm finally back! And I'm back with a tasty recipe for you guys. Let's get right into it. If you have been searching for the perfect pound cake recipe, look no further. This pound cake is one of my favorite cakes I've ever made! Like, ever. And that's a lot coming from a chocolate-loving girl. I deem this cake the HOLY GRAIL of all pound cakes. It's buttery, it's rich and every bite gets better and better.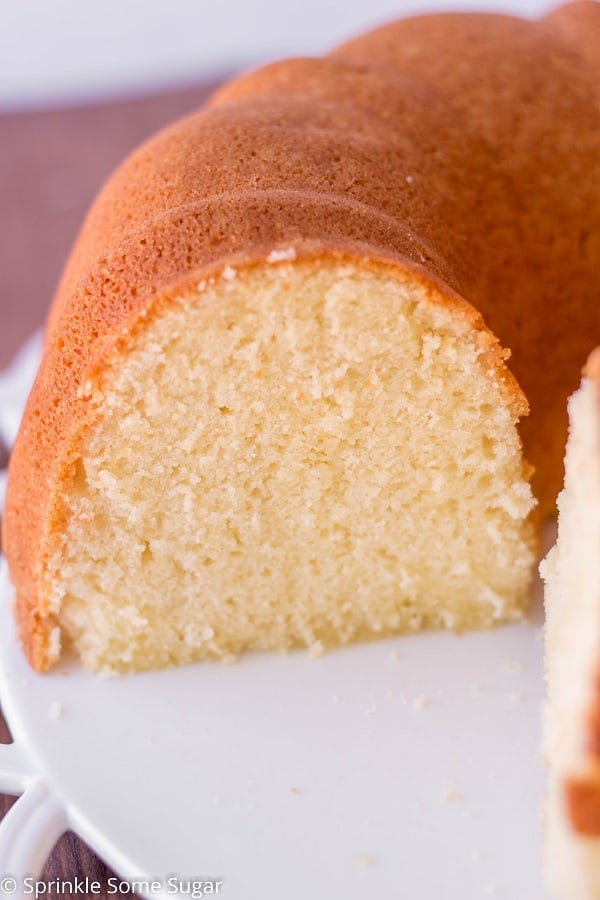 You know those desserts you make and you have a little sliver here.. a little sliver there and before you know it you ate practically half of it? This is one of those desserts. It's insane how addicting this cake is! My family and I loved it so much that I made it 3 times in 2 weeks. That's a lot of cake! All of those calories were so worth it though.
Speaking of calories, I wouldn't even dare to calculate them for this cake but trust me, like I said, SO worth it. It's okay to indulge every once in a while!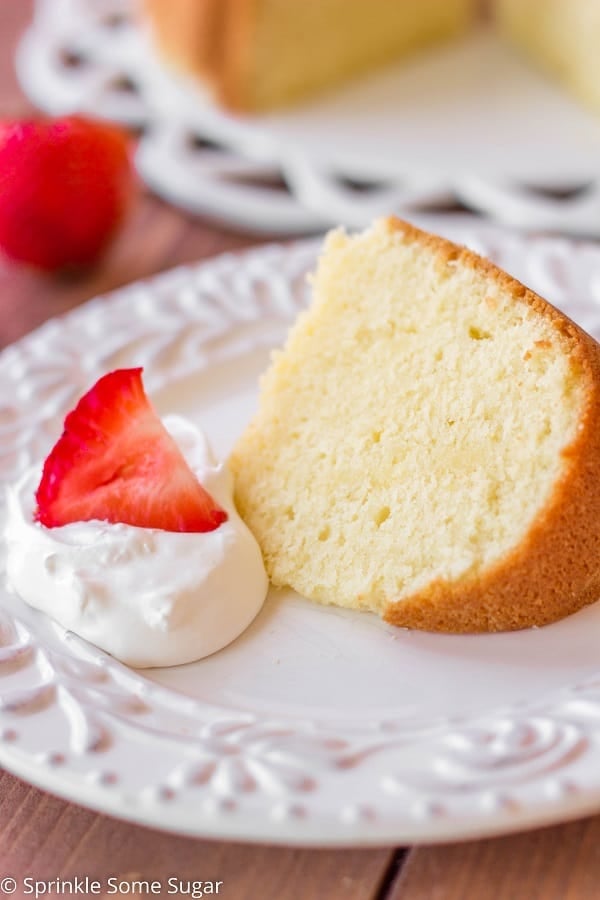 I am obsessed with the texture of this cake. The texture is velvety smooth with a very light crumb but very dense like a good pound cake should be. It practically melts in your mouth.
While this cake is ridiculously delicious on it's own, I love using it in a plethora of desserts. One of my favorites is strawberry shortcake. I absolutely love this recipe, the only thing I change is I make homemade whipped cream and triple the amount. OH MY GOD, insanity. You need to try it. And that reminds me that I really want to make that this weekend for the BBQ's!
When I say this butter pound cake is good, it is goo-ooood.
[pinterest]
Butter Pound Cake
Ingredients
1

8 oz package cream cheese, room temperature

1 1/2

3 sticks cups unsalted butter, room temperature

3

cups

granulated sugar

6

eggs

room temperature

3

cups

cake flour

1

tbs

vanilla extract
Instructions
Grease and flour a bundt pan very well, set aside.

In the bowl of your stand mixer fitted with the paddle attachment (or using a hand mixer), cream butter and cream cheese together until smooth with no lumps. Pour sugar slowly into running mixer in a steady stream and beat until light and fluffy, about 2 minutes.

Add eggs one at a time beating very well after each addition, at least one minute per egg. This step is crucial for the best texture. Add vanilla. Incorporate flour and mix until just combined. Do not over mix!

Pour batter into prepared bundt pan and place into cold oven. Turn oven to 300 degrees and bake for 80-90 minutes or until a toothpick comes out clean. Once cake is done, release the edges with a butter knife. Allow cake to cool in pan for 10 minutes before inverting onto a cooling rack to finish cooling completely.

Butter Pound Cake will stay fresh for up to 4 days stored in an airtight container at room temperature
Recipe adapted from Allrecipes.
[pinterest]