These oatmeal raisin cookies are thick, soft, chewy and just perfect.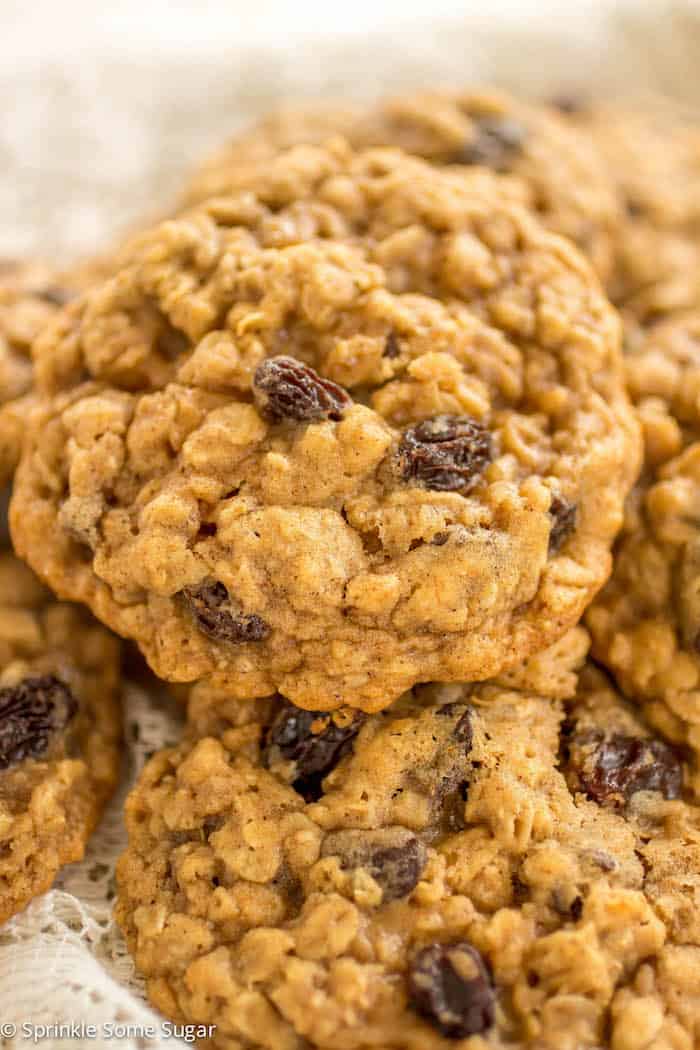 I'm always into trying different kinds of cookies and desserts, but sometimes you just need the classics. These oatmeal cookies have been a looong time in the making because I am super picky about my oatmeal cookies. I love nice, thick, soft, chewy oatmeal cookies that have a little bit of spice to them and are chock full of raisins. You too? Well, you've come to the right place! I just cannot say enough good things about these cookies. We loved these classic soft and chewy oatmeal raisin cookies so much that the first batch was gone the day they were made and I was ordered to whip up a second the next day.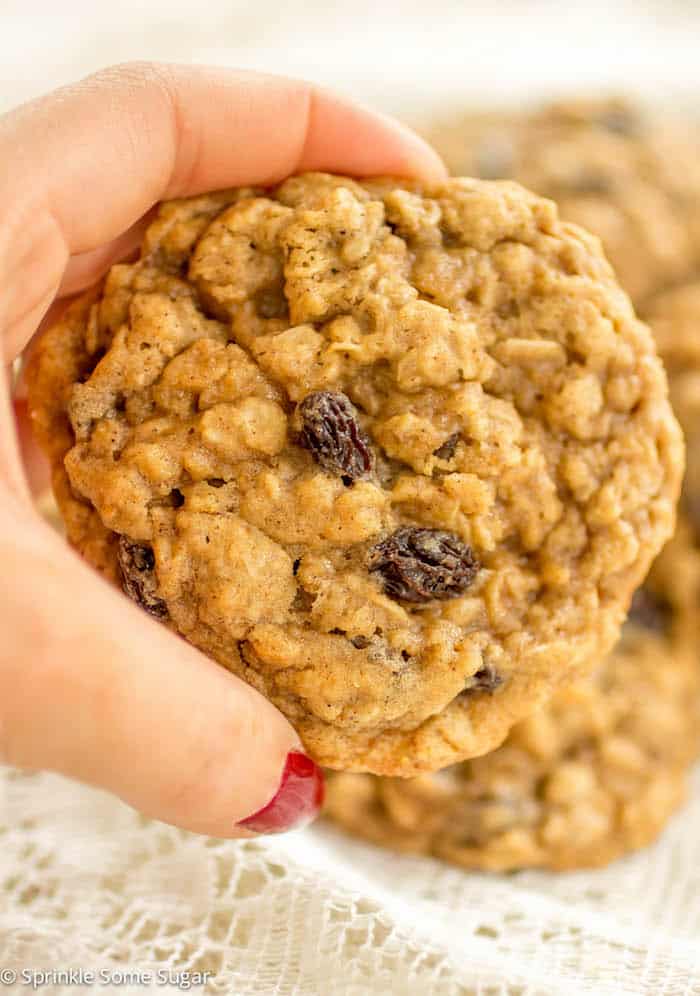 Sometimes when I make these cookies, I divide the dough in half and add raisins in one half and chocolate chunks/chips in the other half. Some people prefer chocolate and some prefer raisins, so it covers all oatmeal cookie lovers preferences!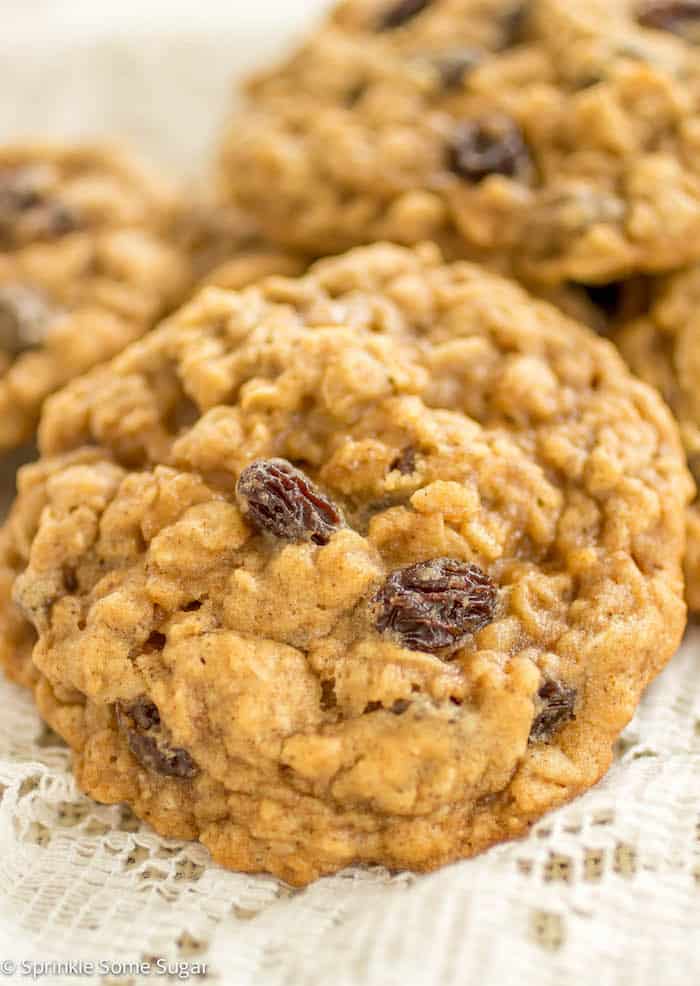 I tested this recipe a few different times and this version was my absolute favorite. I love a soft and chewy oatmeal cookie and I did not want them to be flat – these were just perfect! The trick to keeping them nice and thick is chilling the dough – it's mandatory for these cookies! If you don't chill the dough, they will spread out and be very flat, which is okay too if that's what you like! They stay so super soft for days and days after you make them. That's one of my favorite things about these cookies!
Classic Soft and Chewy Oatmeal Raisin Cookies
Ingredients
1 3/4

cup

all-purpose flour

3

cups

old fashioned rolled oats

1

tsp

baking soda

2

tsp

cornstarch

pinch

salt

2

tsp

cinnamon

1/8

tsp

nutmeg

1

cup

unsalted butter

softened

1

cup

light brown sugar

1/2

cup

granulated sugar

2

large eggs

1

large egg yolk

2

tsp

vanilla extract

1

tbs

molasses

1

cup

raisins
Instructions
In a medium-sized bowl, toss flour, oats, baking soda, cornstarch, salt cinnamon and nutmeg together. Set aside.

In a large bowl or the bowl of your stand mixer fitted with the paddle attachment, cream butter and both sugars until light and fluffy, about 2 minutes. Add the eggs, vanilla and molasses and mix until smooth. Pour in the flour/oat mixture and mix until just combined. Do not over-mix. Stir in the raisins by hand with a rubber spatula. Chill dough for 2 hours.

Preheat oven to 350 degrees. Line two baking sheets with parchment paper and set aside.

Roll 2 tablespoons of dough in a ball and place on prepared cookie sheet 2" apart. Repeat this step for the remaining dough. Place the dough that is not being used back into the refrigerator until ready to use so it stays nice and cold. Bake cookies for 10-12 minutes. They will look a little wet in the center and undone but this is okay. They will firm up as they cool to room temperature - this is what keeps them soft. If you like a crunchier cookie, simply bake longer.