The gooiest, meltiest, chewiest chocolate cookies that have ever existed!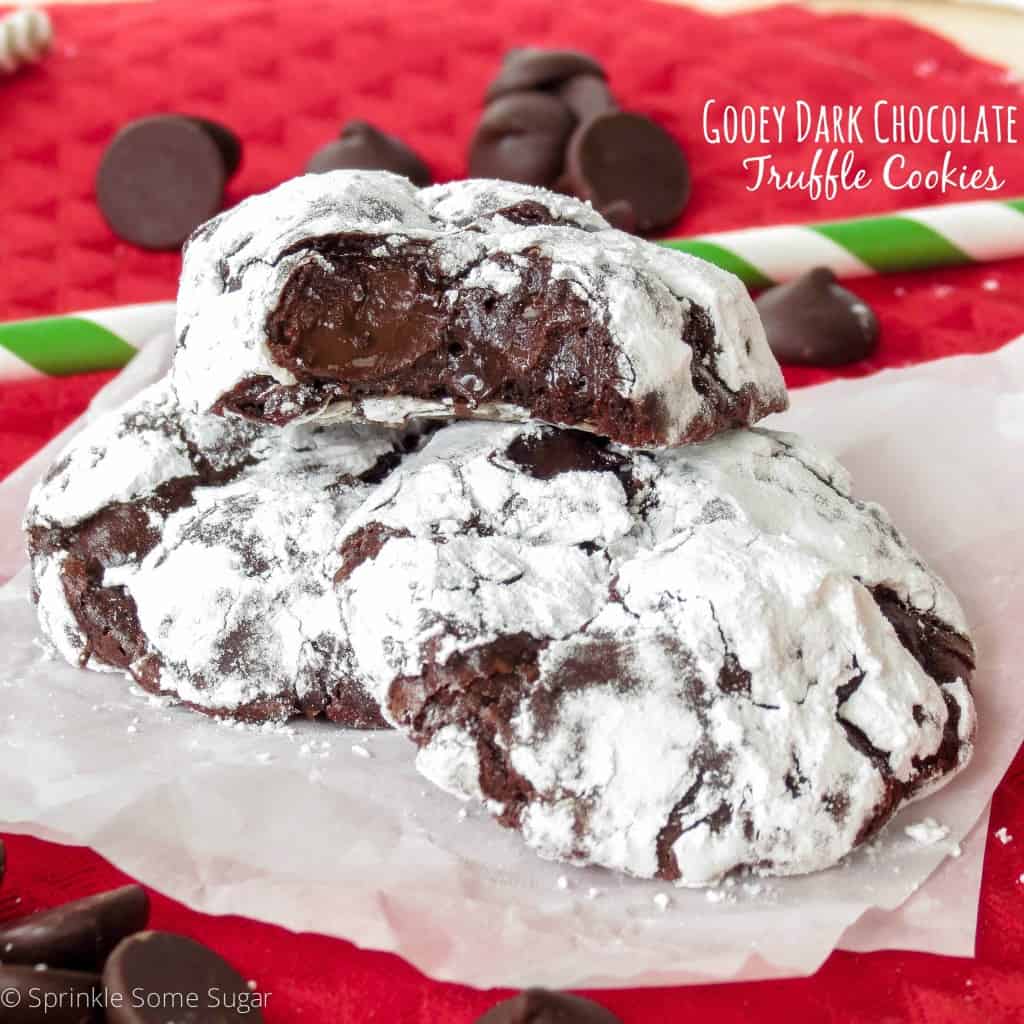 Warning: After making these, your family and friends may possibly send you death threats for not making them on every single occasion. No, seriously though, my boyfriend's, sister's, fiance (that was  mouthful) literally threatens my life if I don't make these for him when they come over! He already put in an order request for Christmas Eve this year for these to be made. These are one of my favorite cookies too because they are really just pure chocolate, gooey goodness! Chocolate lovers, unite!
The inside of these cookies will stay a bit gooey even when set, BUT, straight out of the oven they are OMG worthy. Gooey and delicious. To obtain the gooey texture the day after or so, just pop them in the microwave for 10 seconds and they're right back to their fresh-out-of-the-oven amazingness. The outside has a thin, slight crispness and then you bite inside and it's like BAM. Almost like a molten lava cake in cookie form but not as messy.. obviously. They are incredible!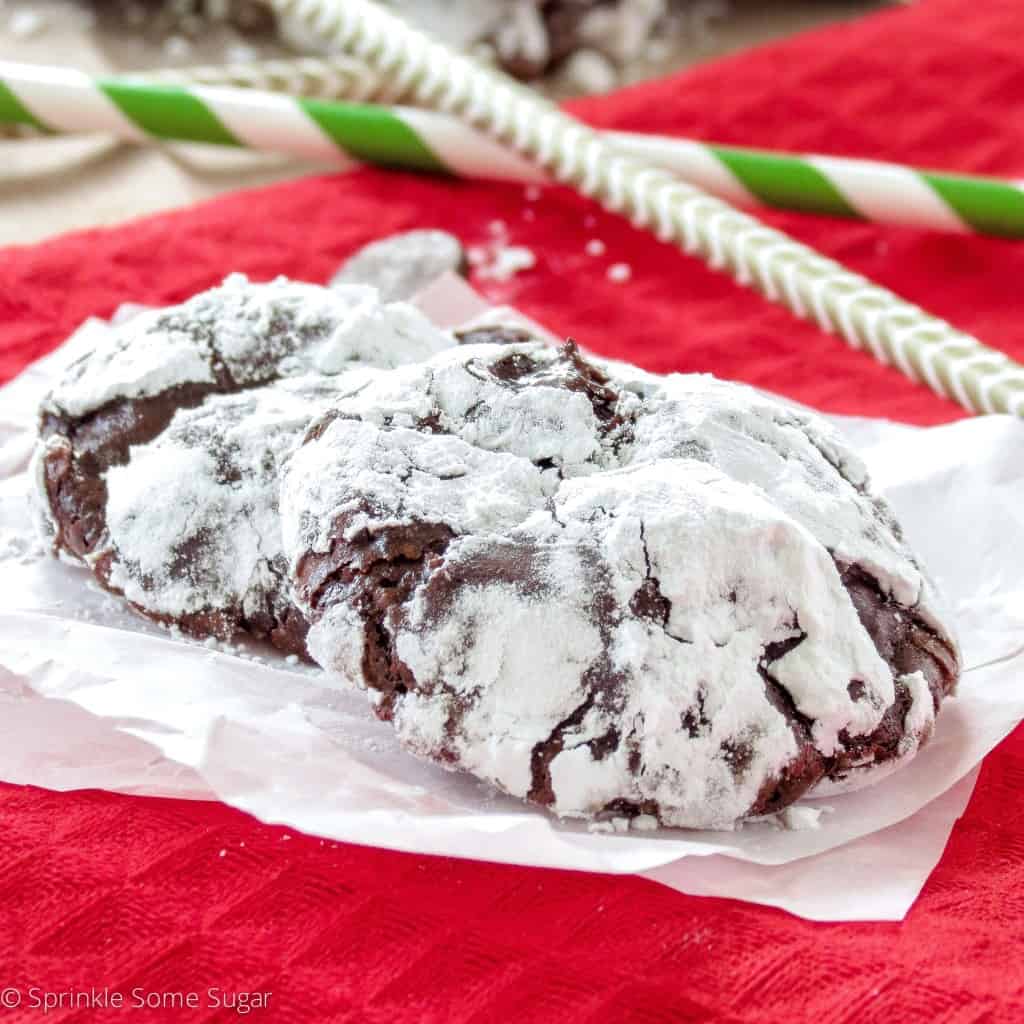 The greatest part about these cookies is that they are so easy to make with only a few ingredients that you most likely have on hand! They are a little messy to roll but trust me, it's worth it in the end. Just look how pretty they are. And those CENTERS!
Side note: Did anybody watch SOA last night?! OMMMMMMMMMGGGGG. Talk about emotional freaking roller coaster the entire episode. I might go into a depression next Tuesday after the series finale so if you're noticing I am gone for a while.. you know where to find me: in my bed sobbing with a gallon of ice cream.
Back to these cookies though, I've been making them for what feels like forever now and everyone always goes nuts over them every single time so I just know you'll love them!
Also, these are perfect for holiday gifting!
[pinterest]
Gooey Dark Chocolate Truffle Cookies
Ingredients
1 ½

cups

bittersweet chocolate chips

divided

3

large egg whites

2

cups

+ ½ cup powdered sugar

divided

½

cup

cocoa powder

1

tbs

cornstarch

pinch

salt
Instructions
Preheat oven to 350 degrees. Line two baking sheets with parchment paper, set aside.

In a medium-sized bowl, whisk cocoa powder, 1 cup powdered sugar, cornstarch and salt together making sure there are no lumps. Set aside. In another bowl (microwave-safe), place 1 cup of chocolate chips and melt in microwave in 30 second increments until smooth. Set aside to cool slightly.

In the bowl of your stand mixer fitted with the whisk attachment, whip egg whites until stiff peaks form, about 3 minutes. Switch to paddle attachment and slowly mix in 1 cup of powdered sugar until smooth. Add cocoa mixture and mix until combined. Pour in warm melted chocolate and ½ cup chocolate chips and stir until completely combined. Dough should be very stiff and thick. If it's not, let it rest for a few minutes without touching it and it will stiffen up.

Place ½ cup powdered sugar in a small bowl. Roll 2 rounded tablespoons of dough into a ball and roll in powdered sugar as thin or thick as you want. Place on prepared baking sheet and repeat this process with remaining dough. Bake cookies for 9-10 minutes but no longer than 10 minutes or they will burn. They will look underdone, but that is how they are supposed to look. Allow them to cool on baking sheets for about 5 minutes or until able to be easily removed without breaking.

Gooey Dark Chocolate Truffle Cookies will stay fresh for up to 4 days. They will stiffen up on the second day, so if you want them gooey like they are when they are fresh out of the oven, pop them in the microwave for 10 seconds and they're good as new!
Recipe slightly adapted from Epicurious.
[pinterest]