The easiest hot chocolate that uses pure chocolate and it only calls for three ingredients!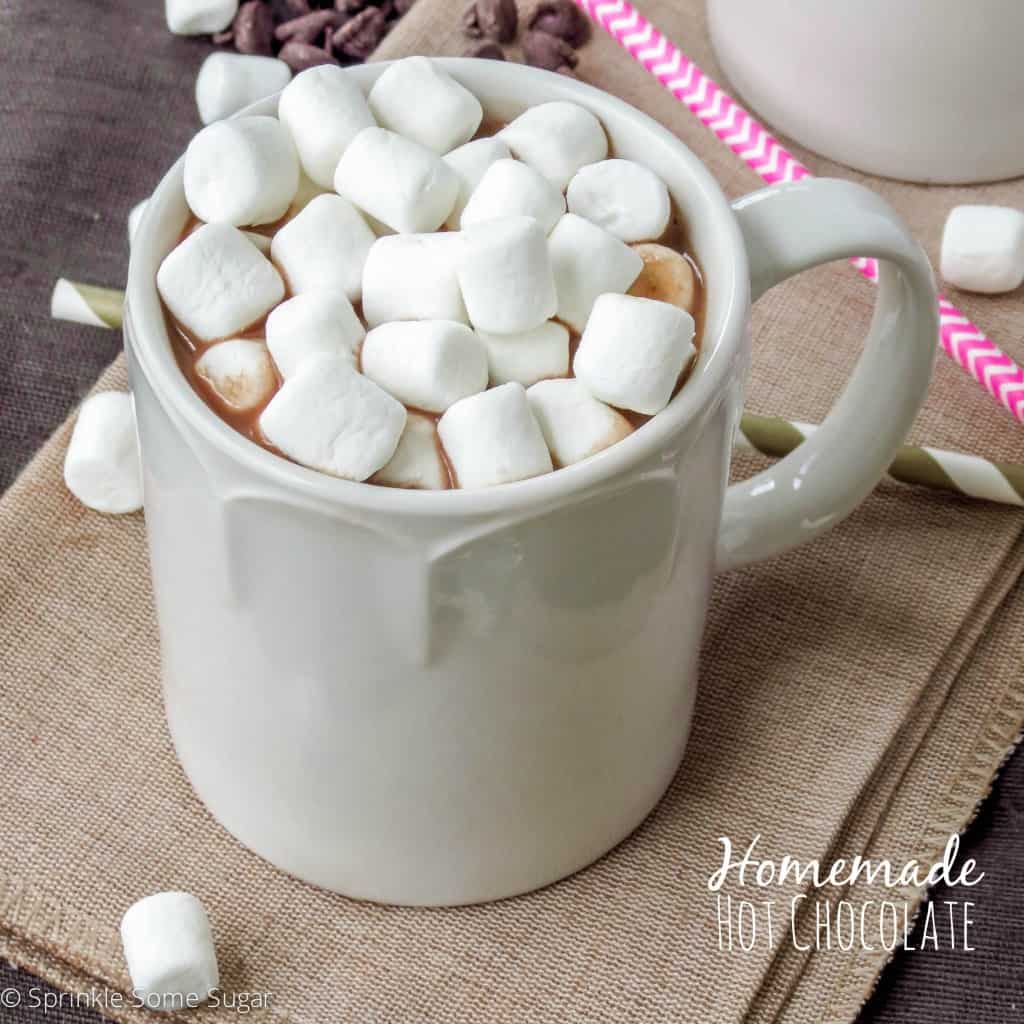 Hot chocolate has been my go-to drink for as long as I can remember. It's been my savior during these chilly, rainy and now SNOWY days that we've been having here lately in NJ. I have it almost every single day and thought it was about time I share my favorite recipe with you! I do have another recipe on my site for hot chocolate (don't mind the pictures, I was a newbie!) hat's delicious as well but it uses cocoa powder while this one uses real chocolate. This one is the besssst and is ridiculously easy to make. And the best part is that it requires only THREE ingredients and ten minutes of your time!
Since hot chocolate is my thing, I am pretty picky about it. It has to be super chocolate-y, creamy and rich. I usually only use whole milk for my hot chocolate but if I'm making some for friends too, I usually use half heavy cream for an even creamier treat. Or even all heavy cream, but that kind of grosses me out, not gonna lie.
In hot chocolate, using real chocolate lends a much richer and more pure chocolate tasting drink. Honestly, I do love both cocoa powder (I have a hot cocoa mix recipe coming soon.. it's amazing so stay tuned!) and real chocolate based hot chocolates but real chocolate one reins supreme over the rest! You can play around with the amount of chocolate you'd like to add, I like mine with a deep chocolate flavor so I use a lot, feel free to use less.
One of my favorite ways to drink this hot chocolate is by adding a few drops of peppermint extract to create a peppermint hot chocolate. So good!
Try this recipe for the easiest and best hot chocolate ever!
[pinterest]
[pinterest]
[pinterest]