Nothing beats homemade chocolate pudding! This recipe is super chocolatey, rich and creamy.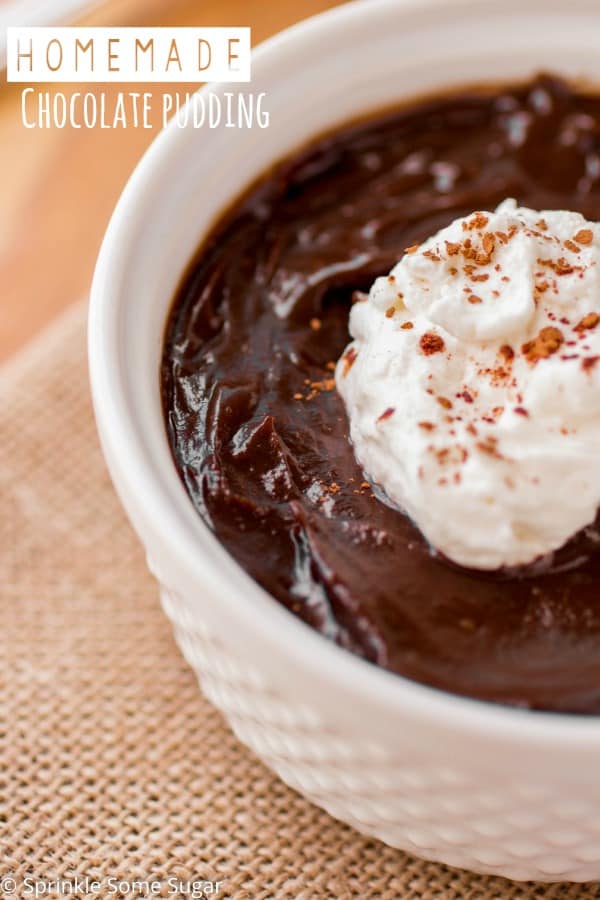 If there is one dessert that is nostalgic for me, it's chocolate pudding. Growing up, my grandmother always, always made a chocolate pudding pie for every holiday, she still makes it to this day, just not as much. I mean, it's nothing too fancy – she prepares box pudding and pours it into a store-bought graham cracker crust and serves it with some cool whip. It's so funny how something as simple and easy as that can have everyone head over heels. Now, today I'm sharing with you a recipe for homemade chocolate pudding and it pretty much has nothing to do with the story I just told you, but it's chocolate pudding. So yeah.
This homemade chocolate pudding is so super chocolate-y, creamy and thick I am just so in love with it. It basically tastes like melted chocolate in pudding form. UGH. So good. Sometimes I like to use dark cocoa powder (pictured here) in place of regular cocoa powder because it gives it a deeper chocolate flavor for all of my fellow chocoholics out there. If you just want a regular pudding, use regular cocoa powder. If you decide to use dark cocoa powder, I always find that I need to add a little bit of extra sugar to balance the bitterness, so I recommend you do the same.
Fun fact: this was the first recipe I ever posted on this little blog of mine! The photos are absolutely HORRIFYING and I've been wanting to update them for forever now and I finally got around to doing it.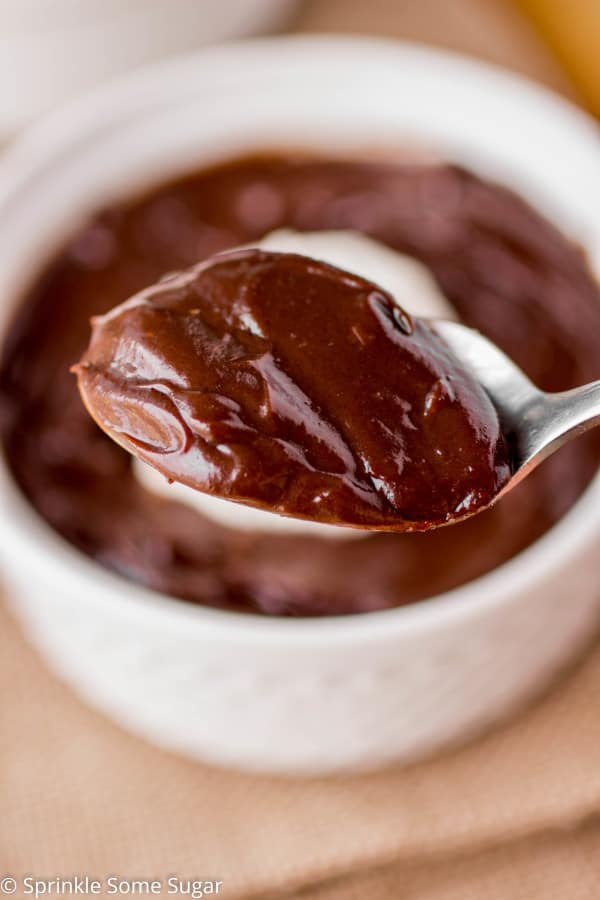 To me, chocolate pudding is the ultimate stress reliever. It's comfort food to the max and there's nothing better than a bowl full to satisfy all your cravings. You are going to love this, you guys!
[pinterest]
The Best Chocolate Pudding
Ingredients
5

egg yolks

2

tbs

unsweetened cocoa powder

3

tbs

corn starch

1/2

c

sugar

1/2

tsp

salt

1

tsp

vanilla extract

no imitation

2

tbs

unsalted butter4oz semi-sweet chocolate - either baking chocolate or chips
Instructions
In a medium size bowl, whisk together the egg yolks, cocoa, salt and cornstarch.

Pour milk in a medium saucepan, and bring to a boil.

Once milk is at a boil, take off heat and add a little bit at a time into the egg mixture.

Pour the mixture into another CLEAN (this is important - you do not want to scorch!) medium saucepan and add vanilla.

Whisk until it starts to thicken up, about 4 minutes.

Keep on whisking until the pudding is thick and glossy for about another 2 minutes.

Transfer the pudding to a clean bowl and incorporate the chocolate and butter and whisk together until incorporated.

Refrigerate for about an hour then divide the pudding into mini cups or bowls and serve.

Will keep for about 5 days in the refrigerator covered in plastic wrap.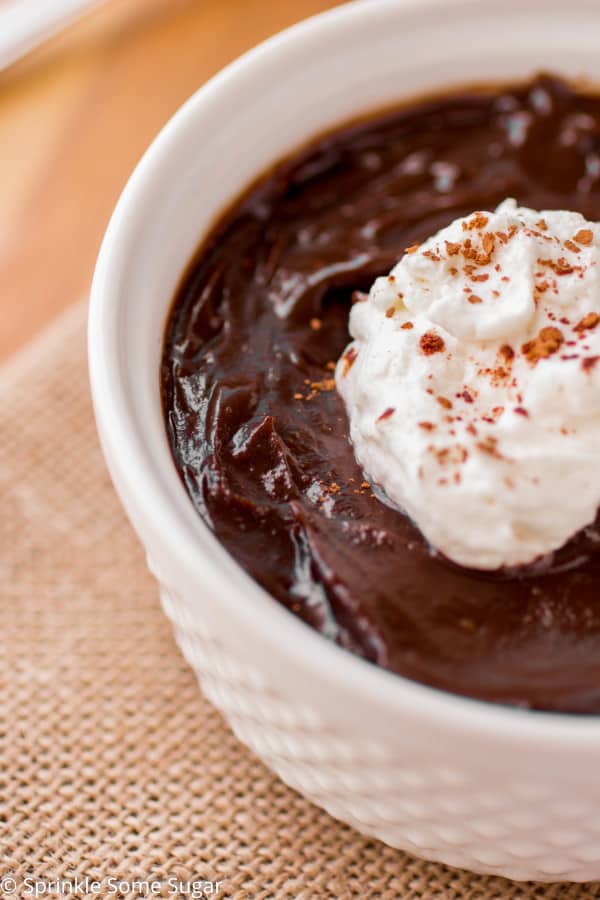 Recipe adapted from allrecipes.com