The most delicious and tasty homemade pizza sauce!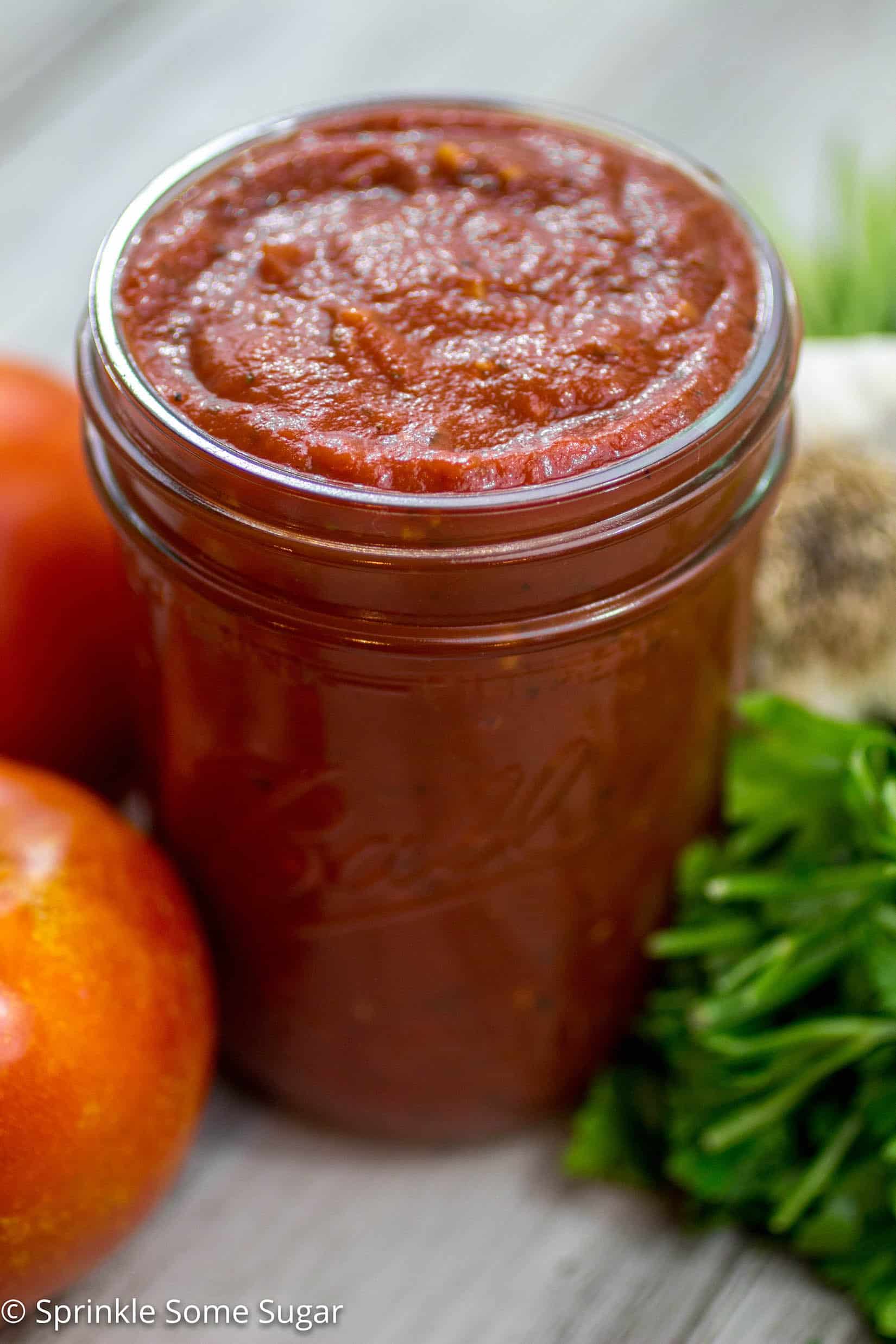 Pizza is such a favorite in our house, I make it at least once a week! Or yannnno, when it comes to it, we order. But, nothing and I mean nothing compares to a homemade pizza! I always use my favorite pizza dough and top it with this insanely delicious pizza sauce followed by a ridonk amount of mozzarella cheese.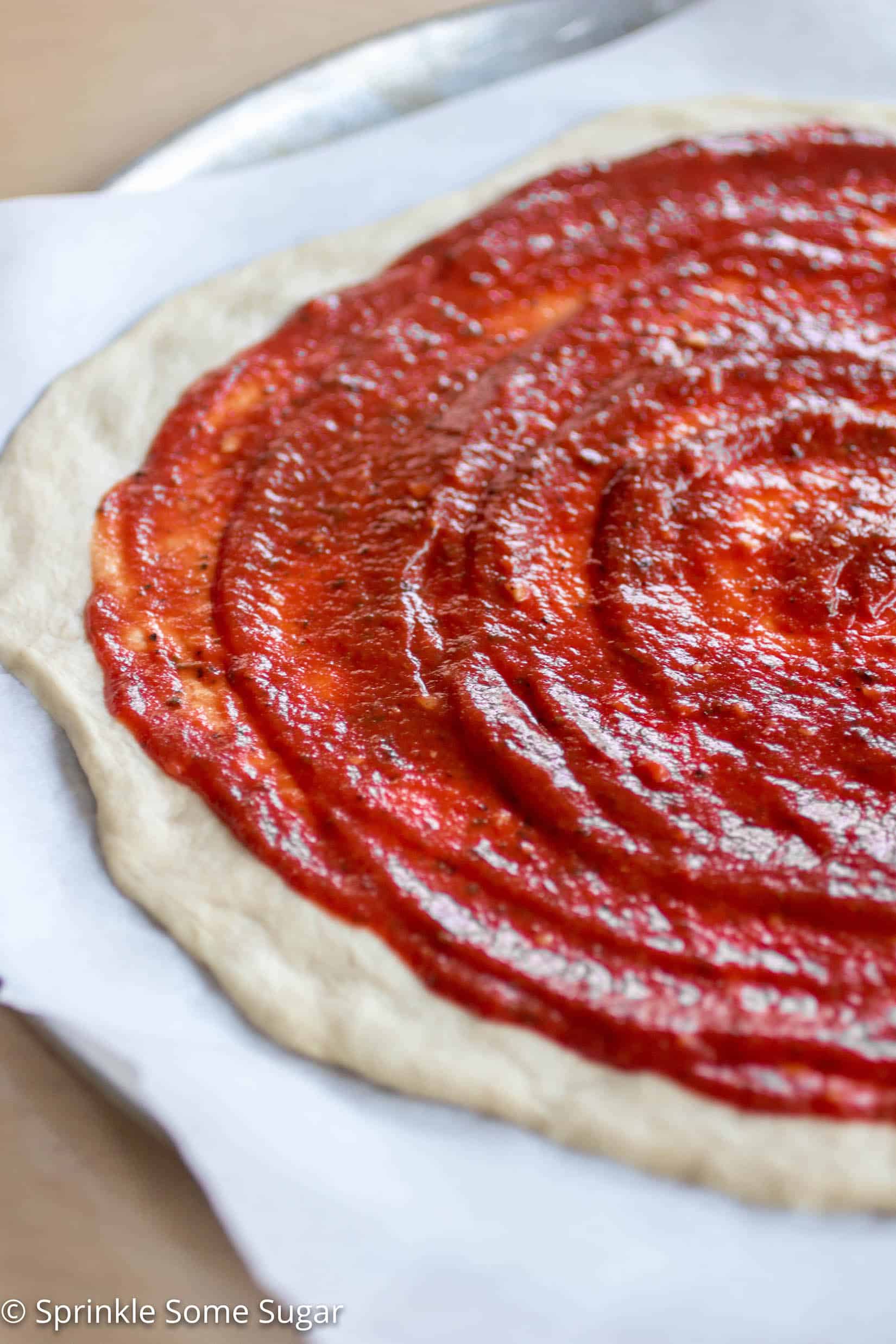 This pizza sauce only requires a few simple ingredients that I'm sure you already have in your cupboards! Please, oh please, do not use store-bought pizza sauce. *cringe* When pizza sauce is this easy and DELISH to make at home, there's no need for it! 🙂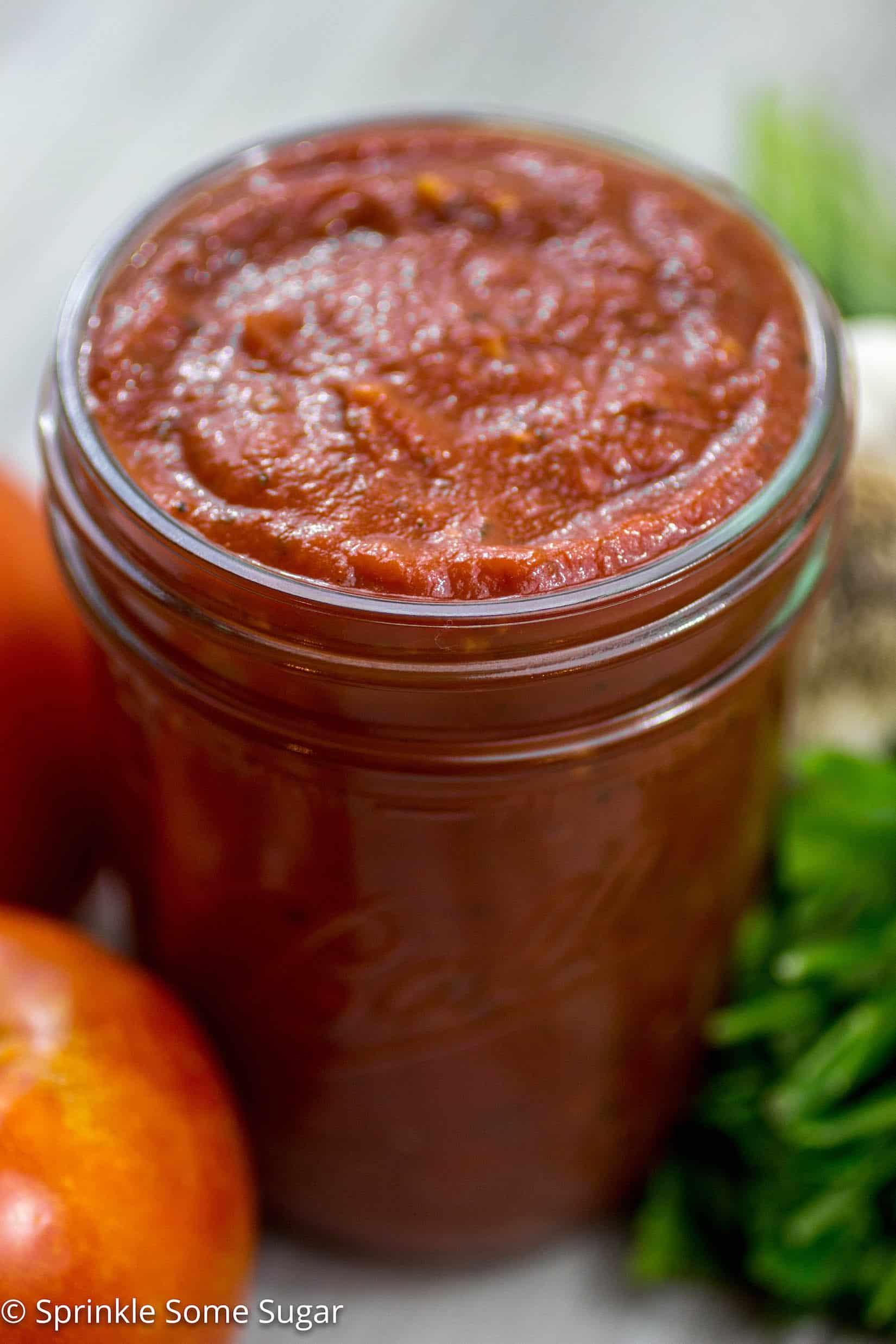 To make this sauce, you'll cook a bit of garlic in some oil until fragrant. From there, all that's left to do is dump the rest of the ingredients into the pot, stir and simmer for 30 minutes! Once it's nice and thick, you can spread it on your pizza dough and top it with whatever toppings you like, and bake until golden and crispy.
 Mmmm, I'm pretty much drooling over these pictures right now. Another way I use this pizza sauce is as a dipping sauce for my (favorite!) Stromboli! It's SO good.
The BEST Homemade Pizza Sauce
Ingredients
2 tbs olive oil
6 cloves garlic crushed
1 28 oz tomato sauce
2 6 oz tomato paste
1 1/2 tsp basil
1 1/2 tsp oregano
1/4 tsp salt
1/4 tsp granulated sugar
1/4 tsp black pepper
1/4 tsp onion powder
Instructions
In a medium sized pot set to medium-low heat, add oil and garlic and cook until fragrant. Add the rest of ingredients and stir until combined. Simmer for 30 minutes. Spread on pizza dough and top with desired toppings. Can also be used as a dipping sauce for Stromboli, etc.