Ultra soft, ultra chewy and ultra delicious, this is the best cookie cake you will ever make. Complete with a silky ganache frosting!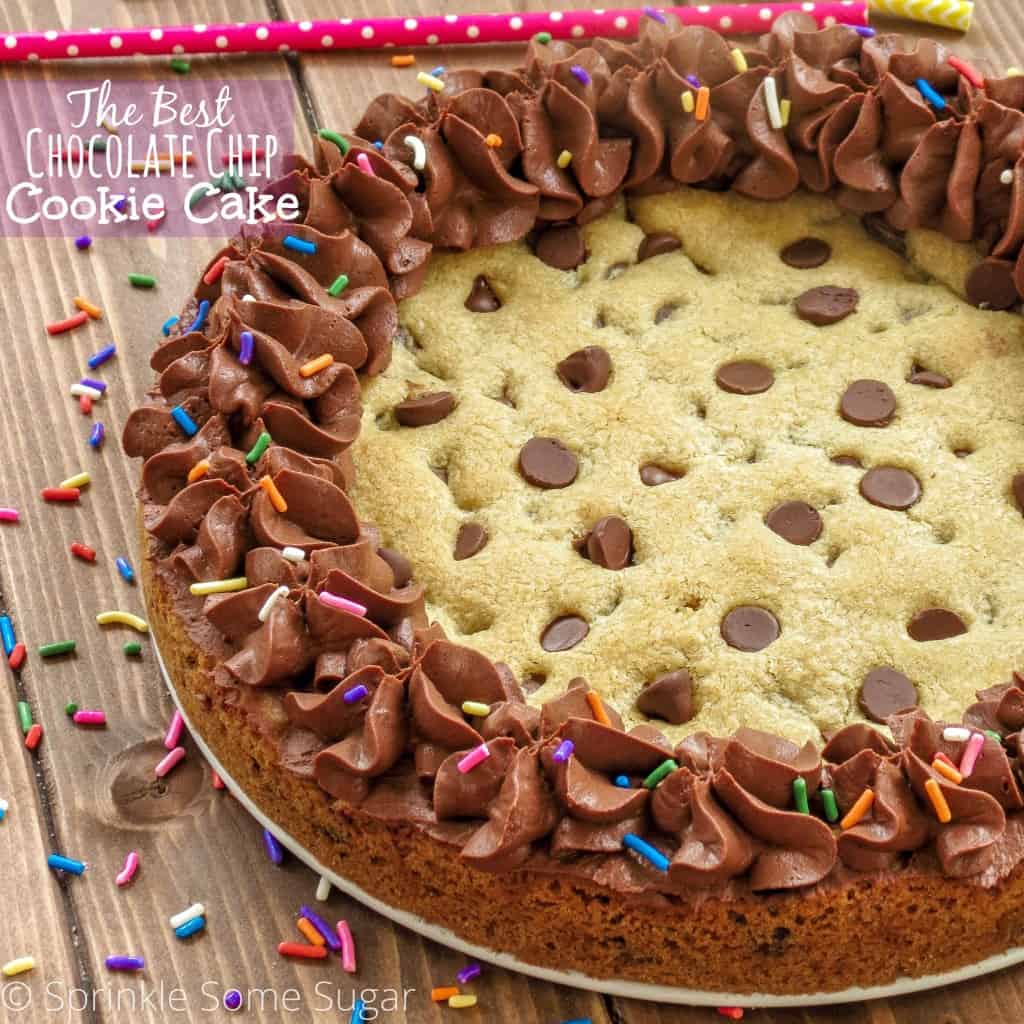 Having an event and can't decide whether to have cookies or cake? How about both! This chocolate chip cooke cake is ultra soft, thick and chewy. It's so incredibly easy to make with no chilling time this baby goes from bowl to oven in less than 15 minutes!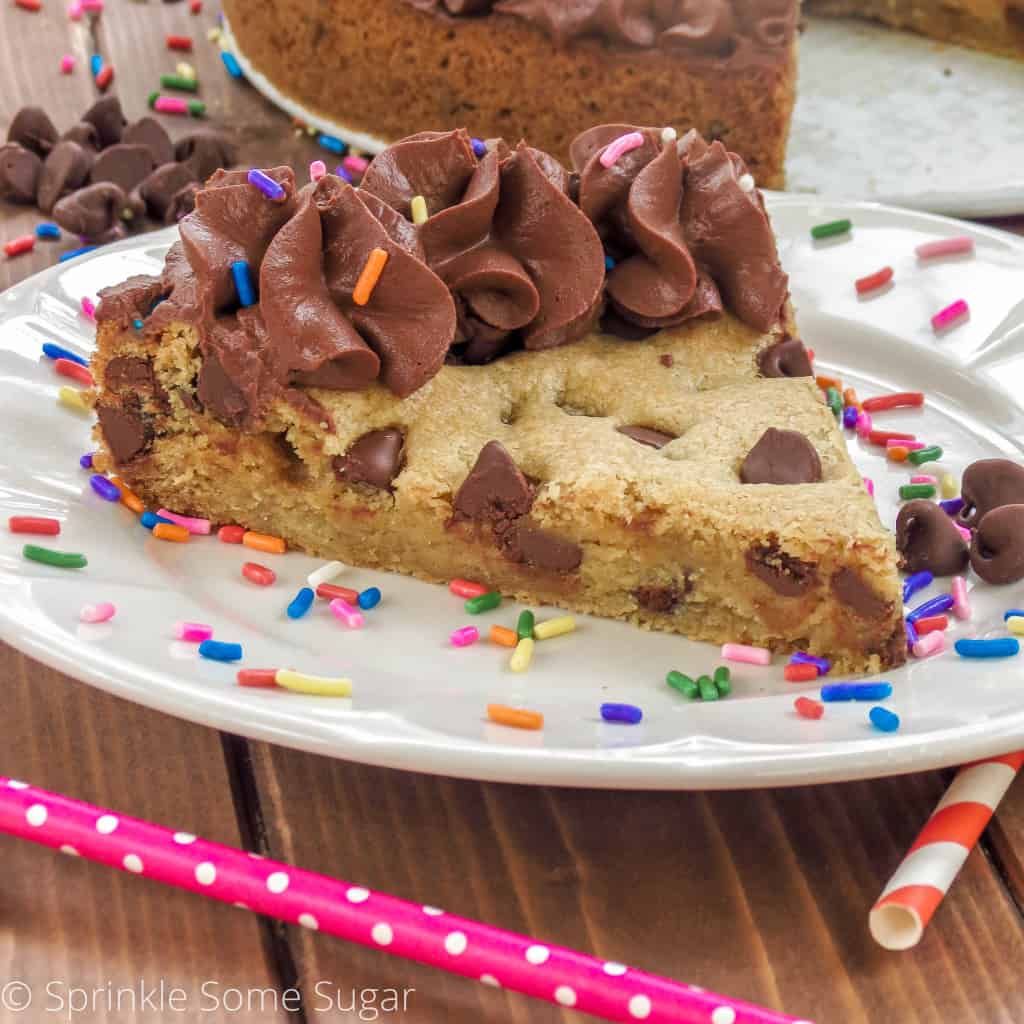 How was everyone's Halloween yesterday?! Ours was pretty great. We met up with my sweet friend and her son in the morning for some mall trick or treating – which was more like a work out because we were just chasing the kids around the entire time! Lol. Then visited my grandmother and went trick or treating some more with mine and Mike's parents. John went as a hobo for Halloween. Honestly, I was a little nervous making him this because I kind of thought people would think of it as offensive but it turns out, people thought the complete opposite and we got SO many compliments on his costume it was crazy! Come on, tell me he isn't adorable.
(Crappy iPhone photo, sorry!)
Bonus? This chocolate chip cookie cake is 10x easier than baking individual cookies. Just mix up the dough and press it in the pan! I easy.
If you want a cookie cake that people will seriously not stop stop talking about for days, weeks or months… you found your recipe right here.