Brownie bater flavored dip. Need I say more?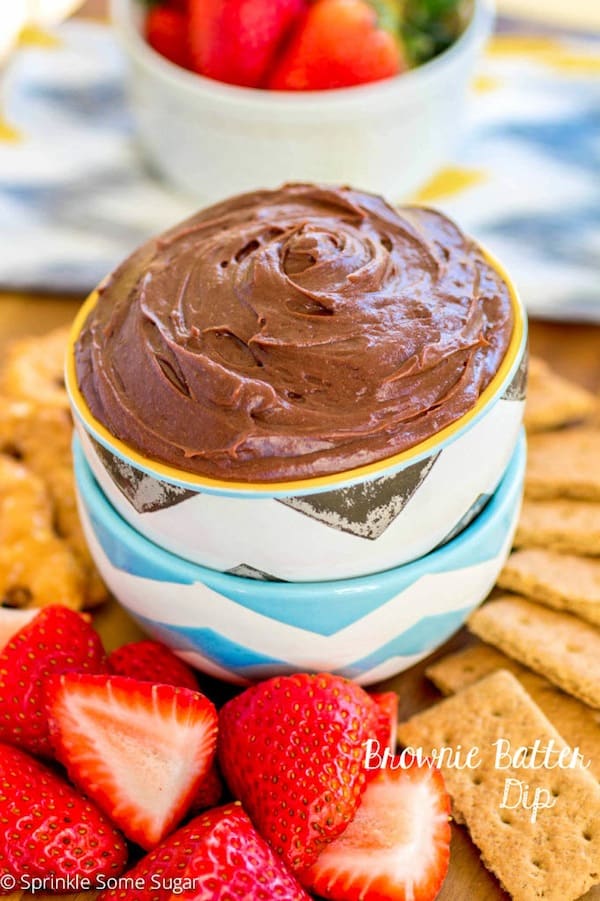 This brownie batter dip and I go waaay back. This month I'm celebrating Sprinkle Some Sugar's first year of life in the blogosphere and I just can't control my excitement!! I decided that I would re-vamp some of my old recipes and update their pictures because lord knows lots of them need updating! This dip is still one of my favorites! I love how easy it is to make and you can literally dip anything you want in it and it will taste awesome. Plus, it tastes like brownie batter.. Hello?! You can't go wrong here people.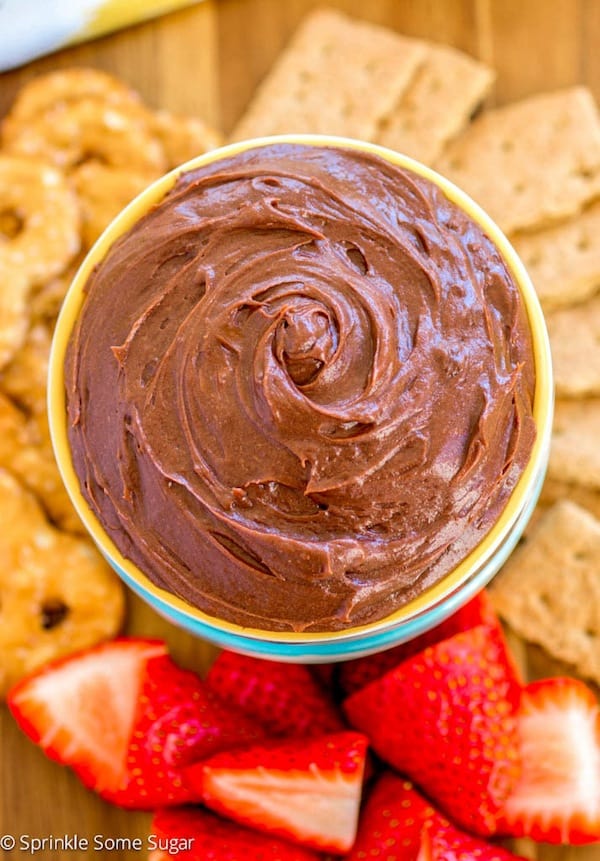 My favorite things to dip in this luscious bowl of love are strawberries (#1), pretzel crisps and graham crackers. Sometimes I even throw some chocolate animal crackers or chocolate graham crackers in the mix if I want to change it up a little bit. The possibilities are endless!
This brownie batter dip is so simple to make with ingredients you most likely have on hand. Usually when I make this dip I have everything but the dipping stuff so it makes for an incredibly easy party snack! You just whip all of the ingredients up until smooth and voila. A creamy, chocolatey, delicious dip that actually tastes like brownie batter! I've tried so many recipes for brownie batter dips with just "ehh" results but this one is a true winner!
This dip is always such a huge success where ever I bring it and I always have more than one person asking for the recipe! I just know you're going to love it.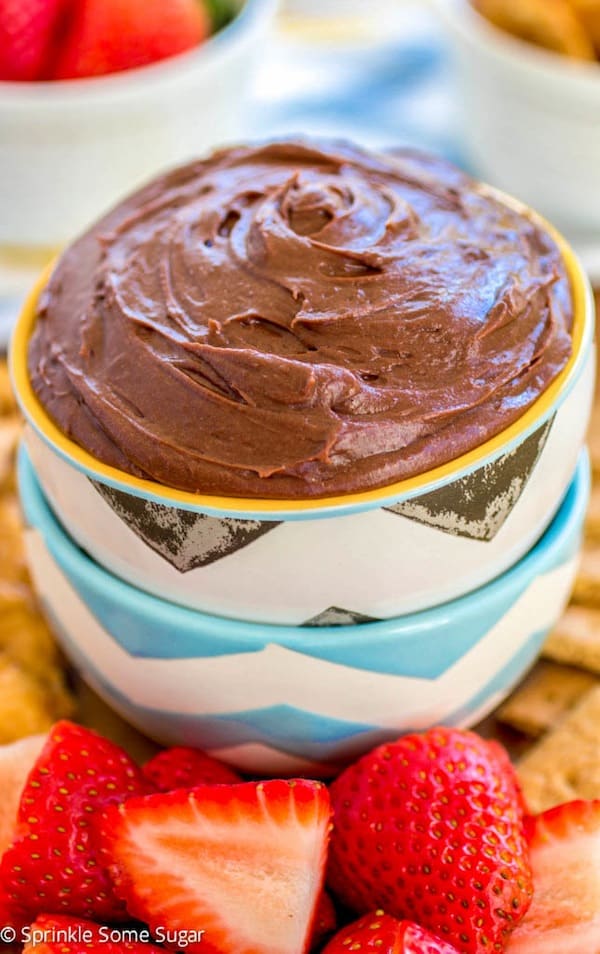 P.s. - Do you notice a change in my photos?! I FINALLY got my hands on a DSLR and a great lens for Christmas and I'm not looking back. Best investment made for my blog and this is the first recipe I'm posting with photos taken from it!
[pinterest]
Brownie Batter Dip
Ingredients
8

oz

cream cheese

½

cup

unsalted butter

7

tbs

cocoa

7

tbs

flour

2

tbs

dark brown sugar

½

teaspoon

salt

1

teaspoon

vanilla

3-4

tbs

milk

2

cups

confectioner's sugar
Instructions
In a large bowl, cream the butter and cream cheese together until smooth with no lumps. Beat in the cocoa, flour, salt and brown sugar and mix until combined. Stir in the milk and vanilla. Add the confectioner's sugar one cup at a time. Whip dip for another 2 minutes until completely smooth, creamy and slightly lightened in color.

Serve dip right away. If you want to make it ahead, store it in the refrigerator for no longer than 24 hrs. Allow it to sit out for 30 minutes so it has time to soften and whip it up with a hand mixer again just before serving.
[pinterest]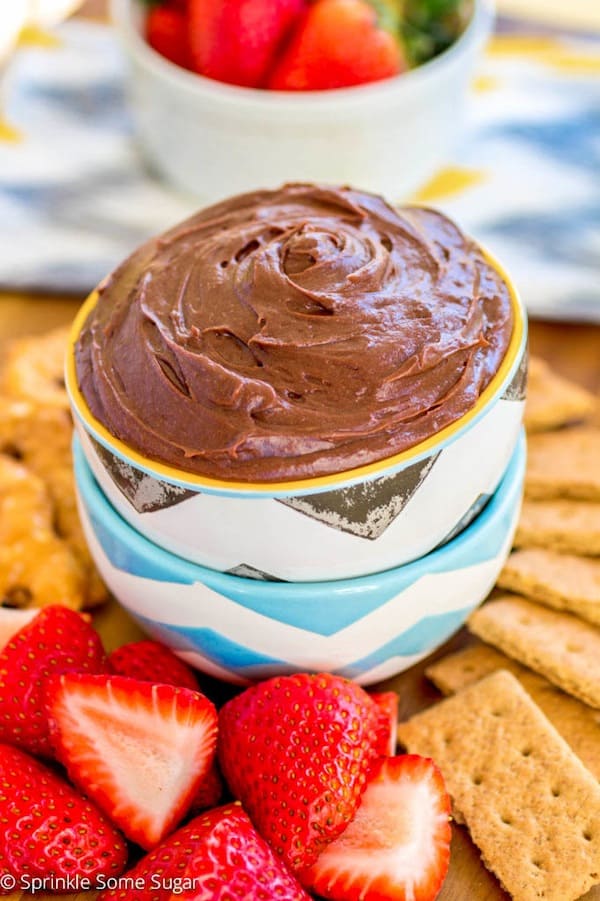 [pinterest]