[pinterest]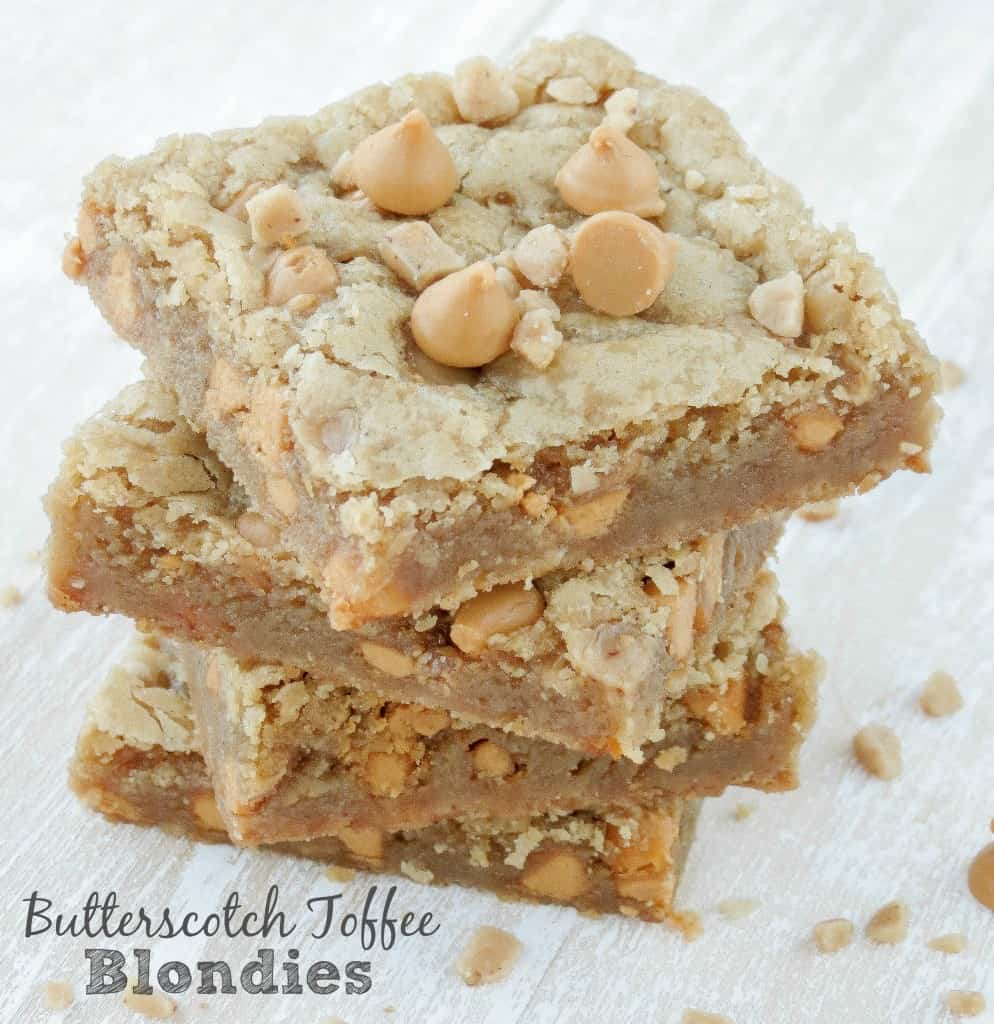 If you guys remember, a few weeks ago I posted these cookies. They were the inspiration for these blondies today! And ohhhh my yum!! Those cookies were amazing so I just couldn't wait to pair those mix-ins with delicious blondies! The bars are so chewy and soft. The browned butter really enhances the butterscotch and toffee flavors making them super flavorful.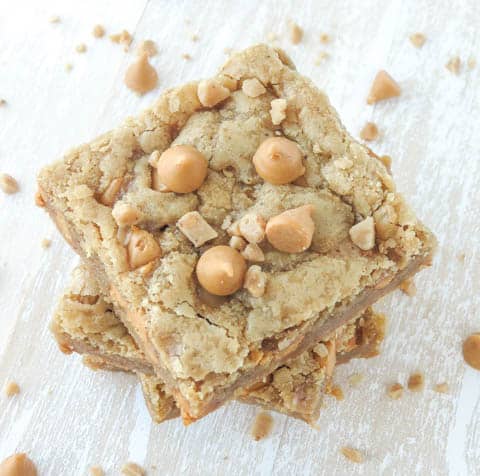 Blondies are one of my favorite bars to make because there are sooo many different things you can do with them. You can add any kind of mix-ins such as some left over candy you have laying around the house, dried fruit, nuts, anything goes! Just mix up the batter and fold in your mix-ins of choice and they go from one bowl, to oven, to your mouth in less than 30 minutes!super simple and easy. You don't even have to add anything to them if you don't want to, they are awesome on their own.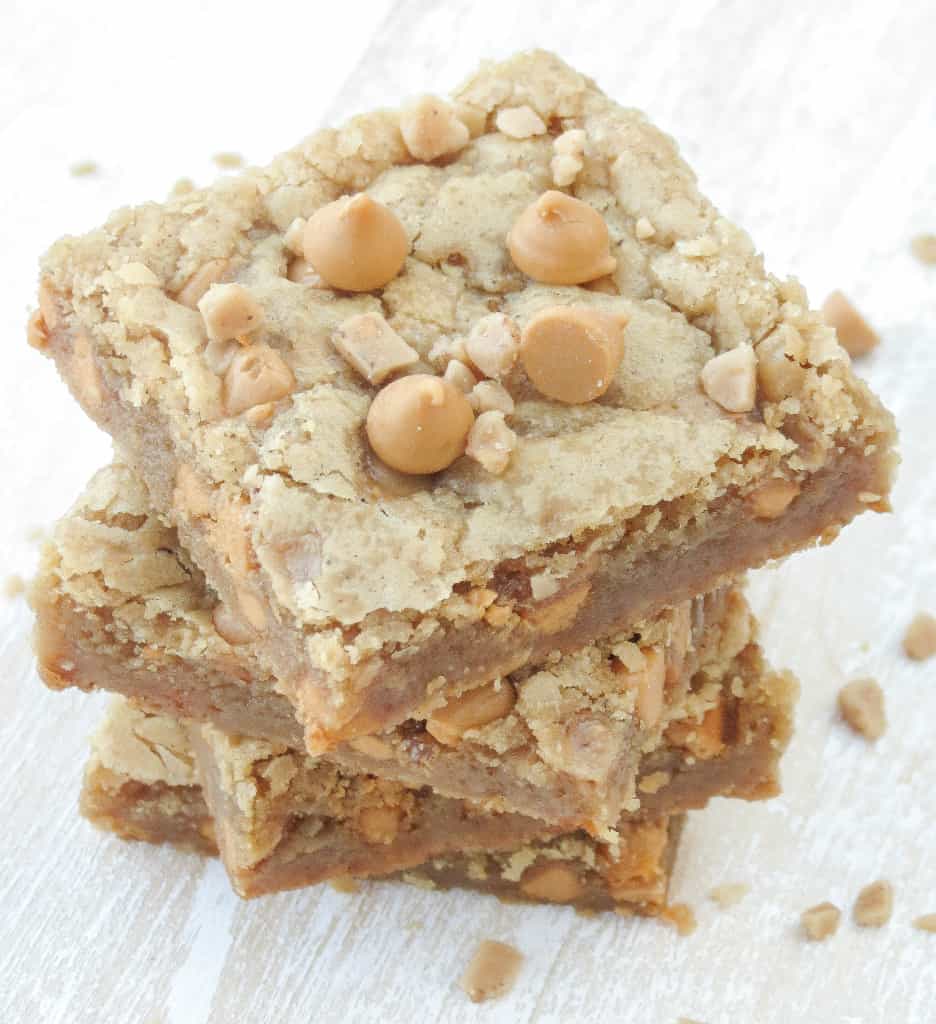 If you love butterscotch, you will go nuts over these!
[pinterest]
Butterscotch Toffee Blondies
Ingredients
½

cup

unsalted butter

1

cup

light brown sugar

2 ½

teaspoon

vanilla

1

egg

1

cup

flour

optional pinch of salt

1

cup

butterscotch chips

½

cup

toffee bits
Instructions
Preheat oven to 350°. Line a 8x8 baking pan with parchment paper and set aside.

In a small saucepan, brown butter until it is a golden brown color. Once it is brown enough, pour into a large bowl, being sure to scrape the brown bits at the bottom of the pan. Stir in brown sugar until smooth. Add in egg and vanilla until combined. Add flour and mix until just combined. Reserve 1 tbs each of butterscotch chips and toffee bits and fold in the remaining amounts until evenly distributed.

Spread mixture into prepared baking pan so everything is even and level. Sprinkle the reserved mix-ins and press them down a bit so they stay in place. Bake for 20-23 minutes or until a toothpick inserted in the center comes out with a few moist crumbs on it. (Mine were done in 23 minutes.) They will appear under baked, but they will continue to bake in the hot pan when they are taken out. Allow them to cool in pan for 10 minutes before transferring to a wire rack to finish. Once they're firm enough to cut, slice them into bars and enjoy.

Bars are best served the same day but will stay fresh for up to 3 days stored in an airtight container at room temperature.
[pinterest]
[pinterest]