The chewiest, butteriest blondies with a hint of maple and loaded with chopped pecans. There's still a few days left of Fall so let's enjoy the flavors before it's over!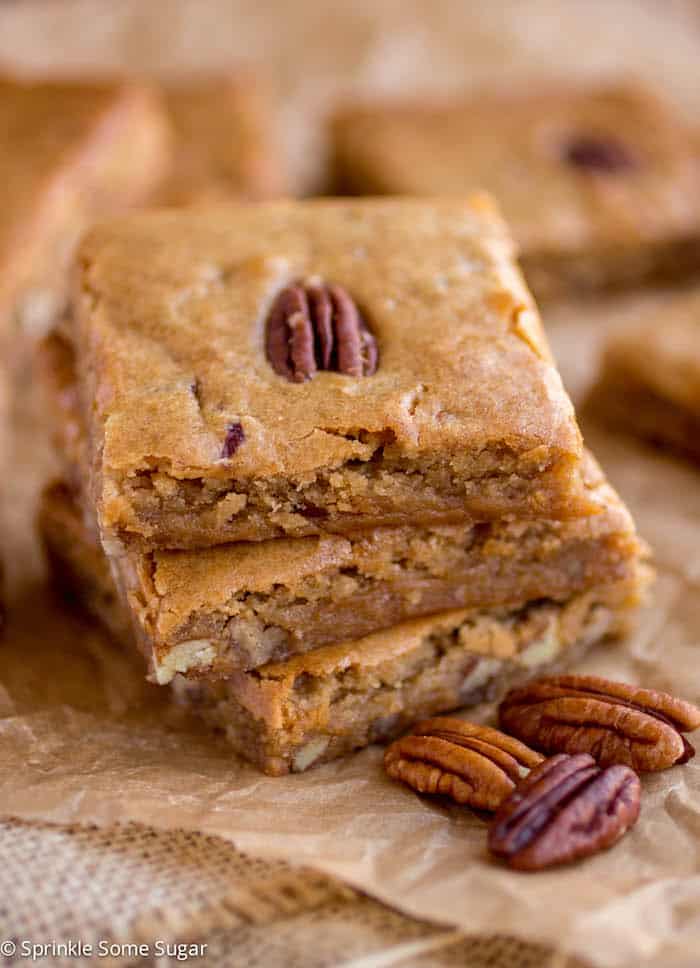 We're slowly entering (dreadful) winter but technically it's still Fall so we can still enjoy Fall flavors! Have you ever had a blondie? It's pretty much the opposite of a brownie and they are so insanely delicious. This recipe is based off of my absolute favorite, go-to blondie recipe and to switch it up I browned the butter for a deeper caramel flavor, threw in some chopped pecans and added in some maple syrup because YUM. Let me tell you, these bars do notttt disappoint in the flavor department!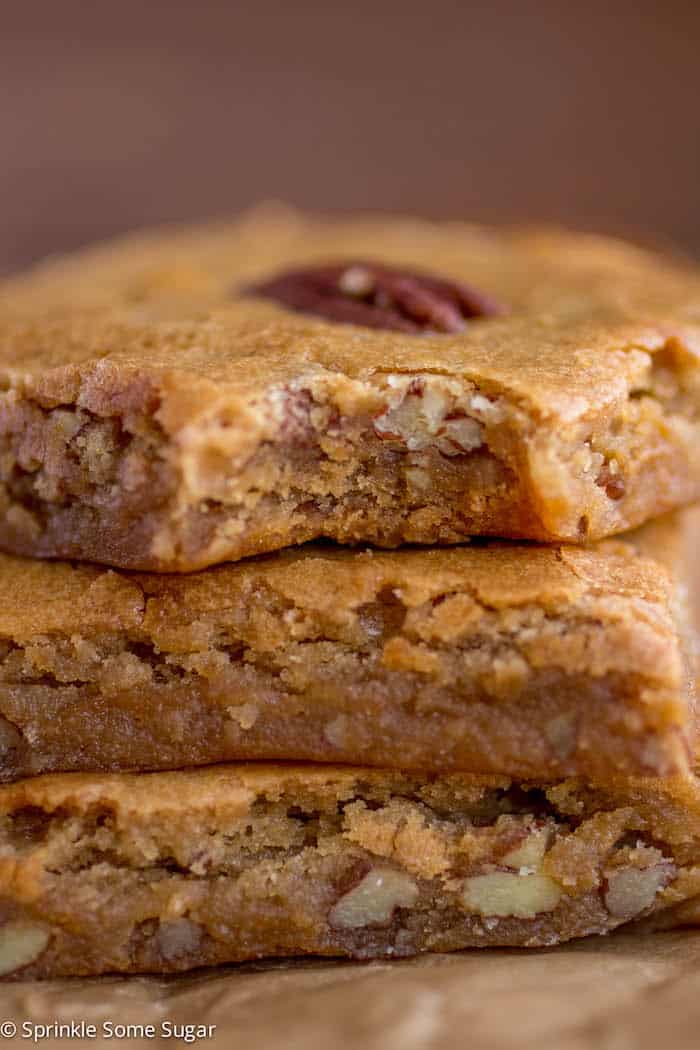 These browned butter pecan blondies come together in just minutes, that's what I love so much about blondies! After browning the butter on the stove, just stir everything together and bake them up. I mentioned in this post how I used to be on the opposing side of nuts in desserts but that banana bread was so good that I'm expanding my horizons! You should be proud.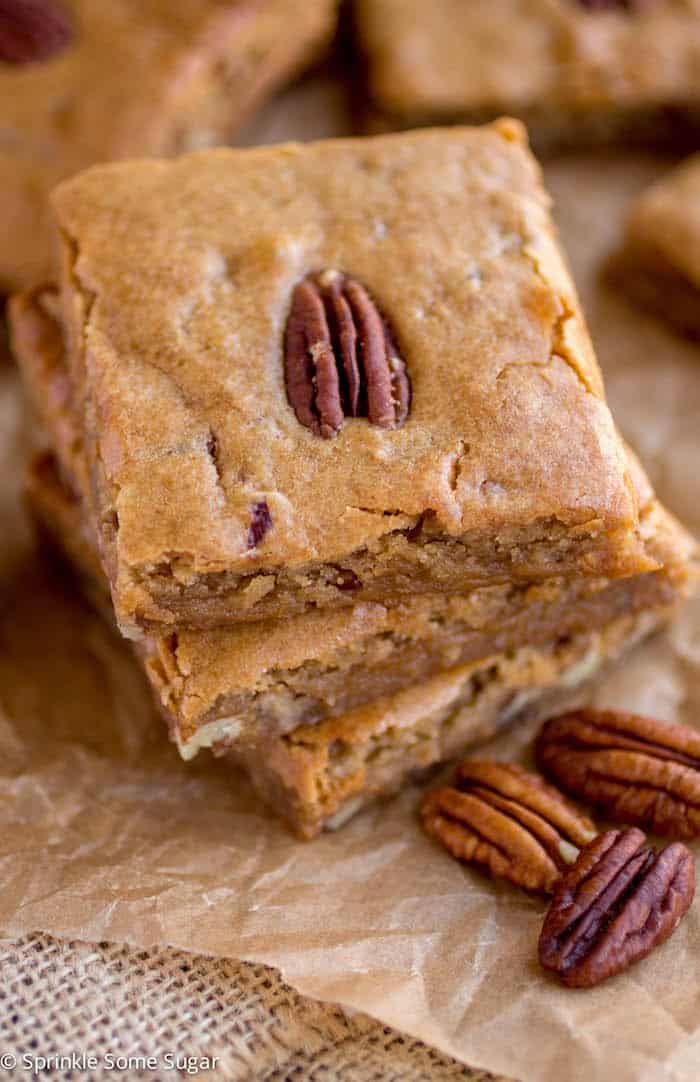 A lot of people joke about blondies being the bar you can just throw anything into. Don't like pecans, use any kind of nut you'd like or just leave them out completely. You can even add any candy you have laying around or chocolate chips, butterscotch chips, cinnamon chips, caramel bits - those all sound like AMAZING options for these bars. The possibilities are endless!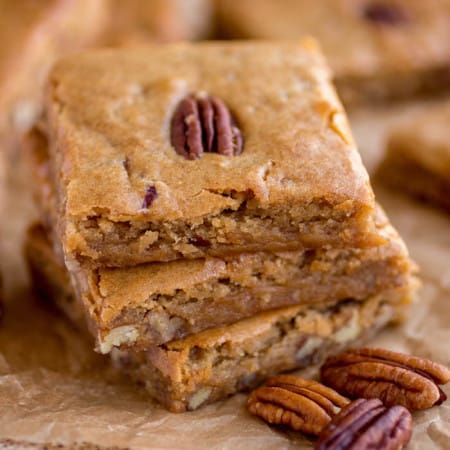 Browned Butter Pecan Blondies
Ingredients
½

unsalted butter

1

cup

light brown sugar

1

egg

¼

cup

maple syrup

2

teaspoon

vanilla extract

1

cup

+ 2 tbs all-purpose flour

½

cup

pecans

roughly chopped

9

whole pecans for garnish

optional
Instructions
Preheat oven to 350 degrees and line a 9x9 pan with parchment paper. Set aside.

In a small saucepan turned to medium heat, place butter and brown it by swirling constantly until it turns a light brown color. Be careful not to burn. Scrape up all brown bits from the bottom of the pan and pour butter into a large bowl with brown sugar and mix until smooth. Beat in egg, maple syrup and vanilla until combined. Stir in flour until incorporated. Fold in pecans.

Pour batter into prepared pan and spread into an even level and press 9 whole pecans into the top roughly where you are going to cut the bars so there is one on top of each. Bake for 23-25 minutes or until a toothpick inserted in the center comes out with only a few moist crumbs. They will appear under baked, but they will set up when they cool and stay soft and fudgy. Allow them to cool in pan for 10 minutes before transferring to a wire rack to finish. Once they're firm enough to cut, slice them into bars and enjoy.

Browned Butter Pecan Blondies will stay fresh for 3 days stored in an airtight container at room temperature.