Make-shift cinnamon rolls made the easy way and you will not believe how amazing these are!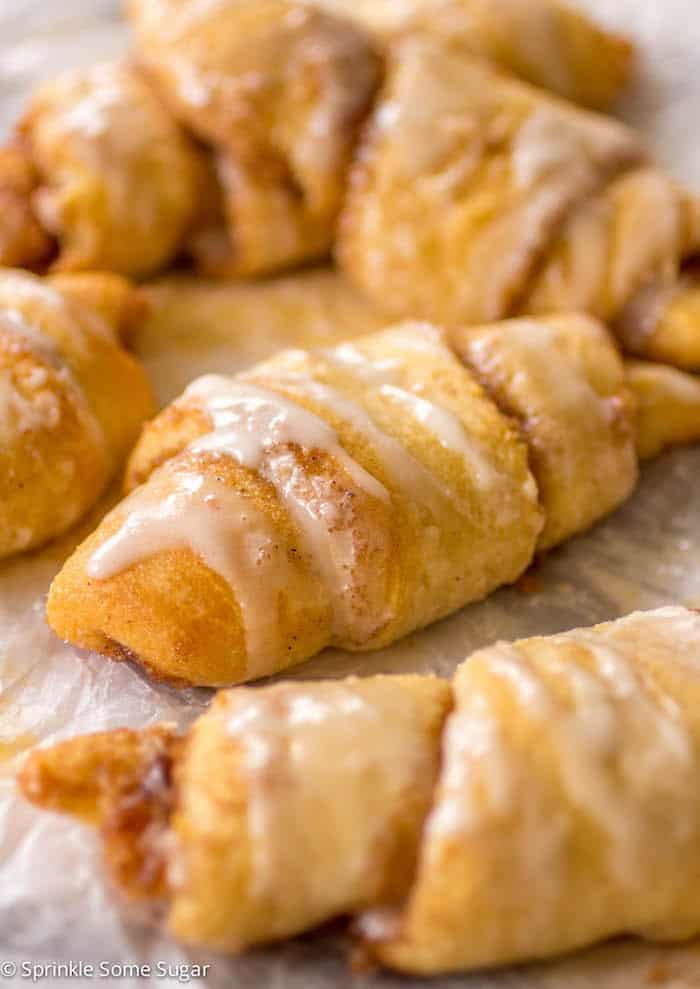 Before we get into how ridiculously EASY and delicious these cinnamon roll crescents are, we need to discuss the weather we've been having here lately in New Jersey. Yesterday it was 60 degrees! 60!! We were on the beach yesterday playing at the park. Isn't that completely unheard of for December weather (in NJ)?! I'm so not complaining though because we are LOVING it! When it's nice out, I really try to take advantage of it. During the nice weather, it's always good to have a little trick up your sleeve for yummy treat ideas that take only minutes to prepare so you're in and out of the kitchen in no time! If you know me, you know how much I adore cinnamon rolls and now that I came up with this method, I don't need to spend hours in the kitchen rising dough! And neither do you.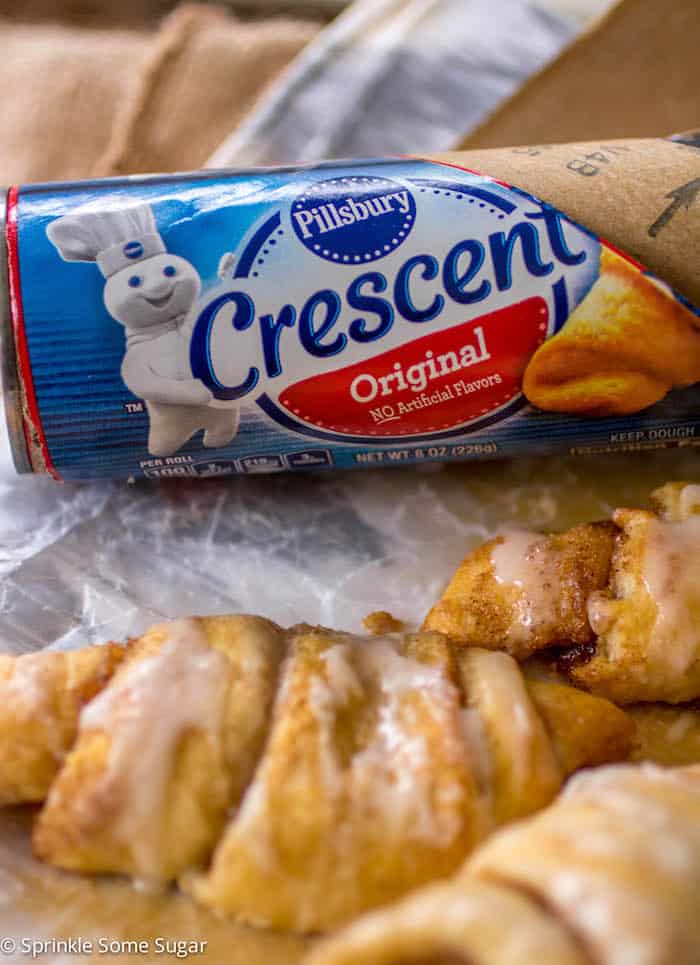 These "cinnamon rolls" are made easier with Pillsbury® Crescents® and they have the same flavors you know and love about our beloved friend, cinnamon roll. These come SO close and the fact that they're so easy to make is unreal. You get the iconic gooey center, a fluffy dough and the glaze on top just seals the deal for these babies! To prepare them, you'll separate all of the dough triangles and a brown sugar/cinnamon mixture is packed on top. They're rolled up and baked to perfection! When they're done, they're drizzled with the glaze and you've got yourself a make-shift cinnamon roll that took no time at all to make. They're amazing.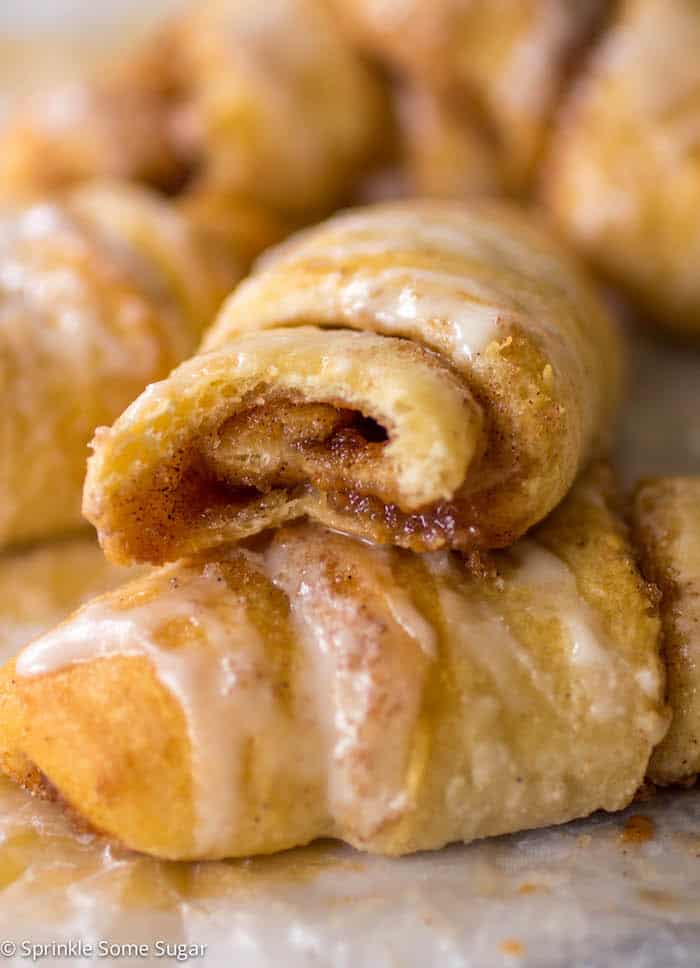 When Mike got home from work he looked at them sitting on the counter and his eyes lit up and practically jumped out of his face and asked what they were. It's safe to say he liked them because he scarfed three of them down before dinner! What am I gonna do with this guy?
Christmas morning I always try to make some kind of special breakfast and normally we are out on Christmas Eve and we will be this year too. Since we won't be home and I won't have time to make a big batch of my traditional cinnamon rolls, I think these just may make an appearance!
Cinnamon Roll Crescents
Ingredients
1

8 oz can Pillsbury® Crescents®

1/2

cup

light brown sugar

3

tsp

cinnamon

1/2

cup

confectioner's sugar

2-3

tbs

heavy cream or milk
Instructions
Preheat oven to 375 degrees. Unroll crescent dough on a large, ungreased baking sheet and separate triangles.

In a small bow, combine brown sugar and cinnamon. Spread mixture on top of each triangle of dough. Roll up the triangles on an angle and position them on the baking sheet 1" apart. Bake for 9-12 minutes or until the tops are lightly golden brown.

In a small bowl, mix confectioner's sugar and heavy cream together until combined. I like a thick glaze but you can add as much or as little cream as you'd like to get your desired consistency.
This is a sponsored conversation written by me on behalf of Pillsbury. The opinions and text are all mine.